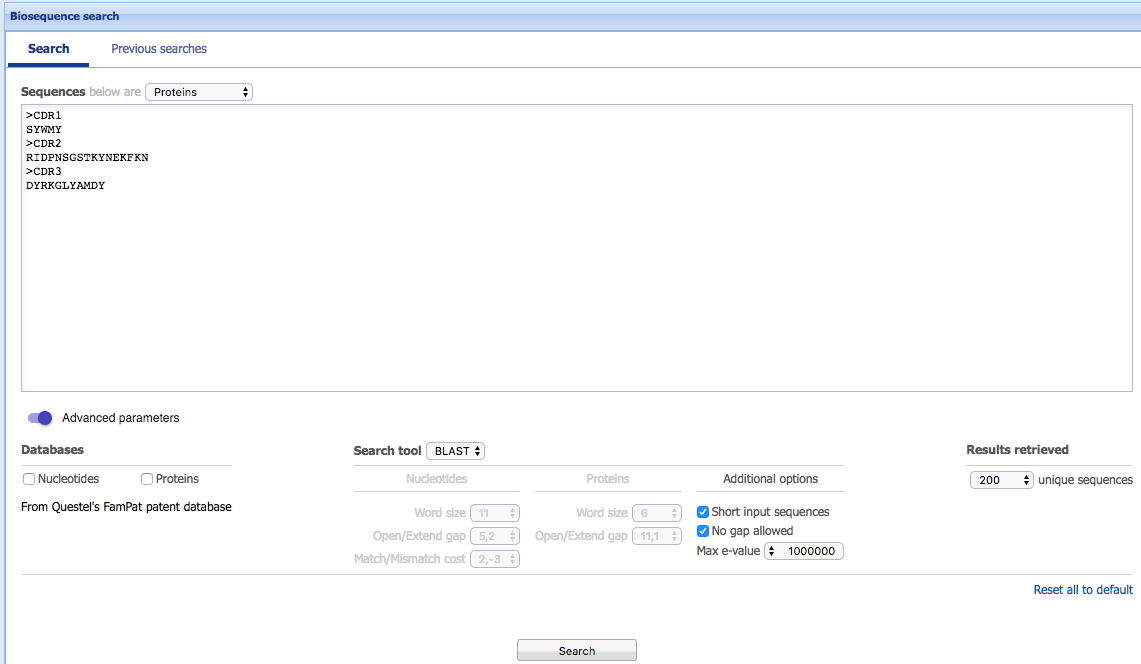 A modern interface to the latest version of Blast linked to extensive sequences in patent databases where you can use multiple queries, short sequences and large mRNA sequences.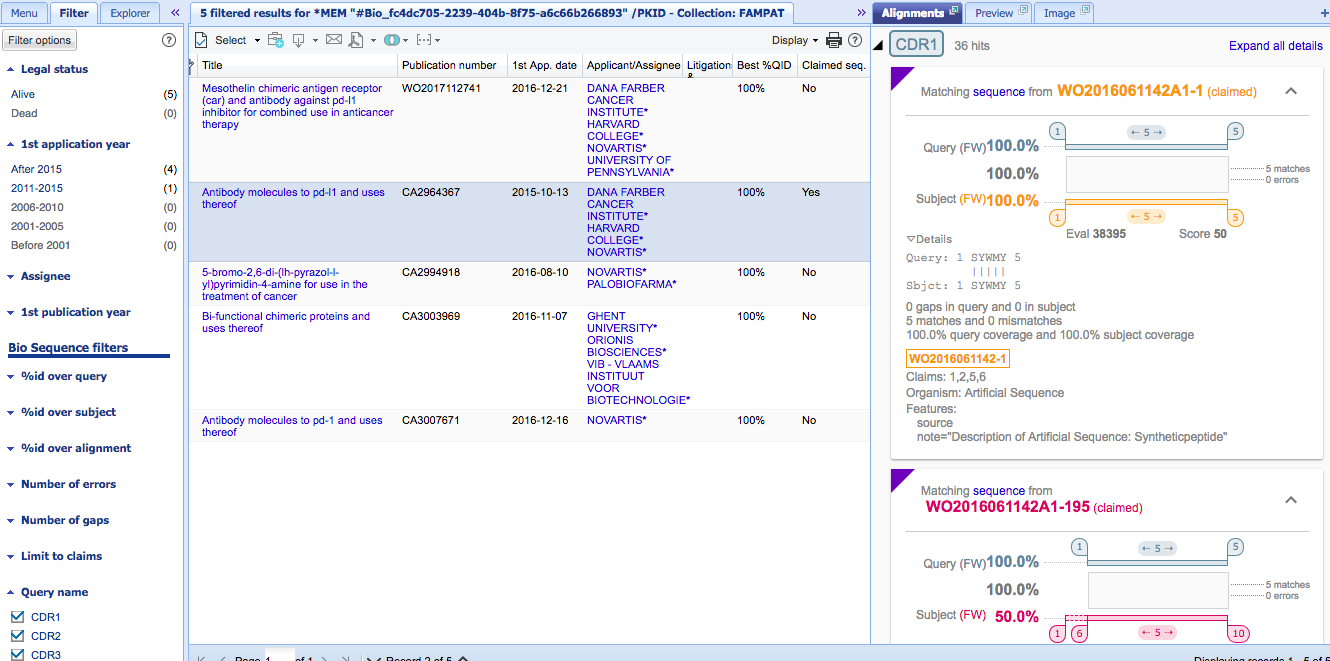 View your results in a build-for-IP-professionals interface. Your results are shown in a compact and colorful manner.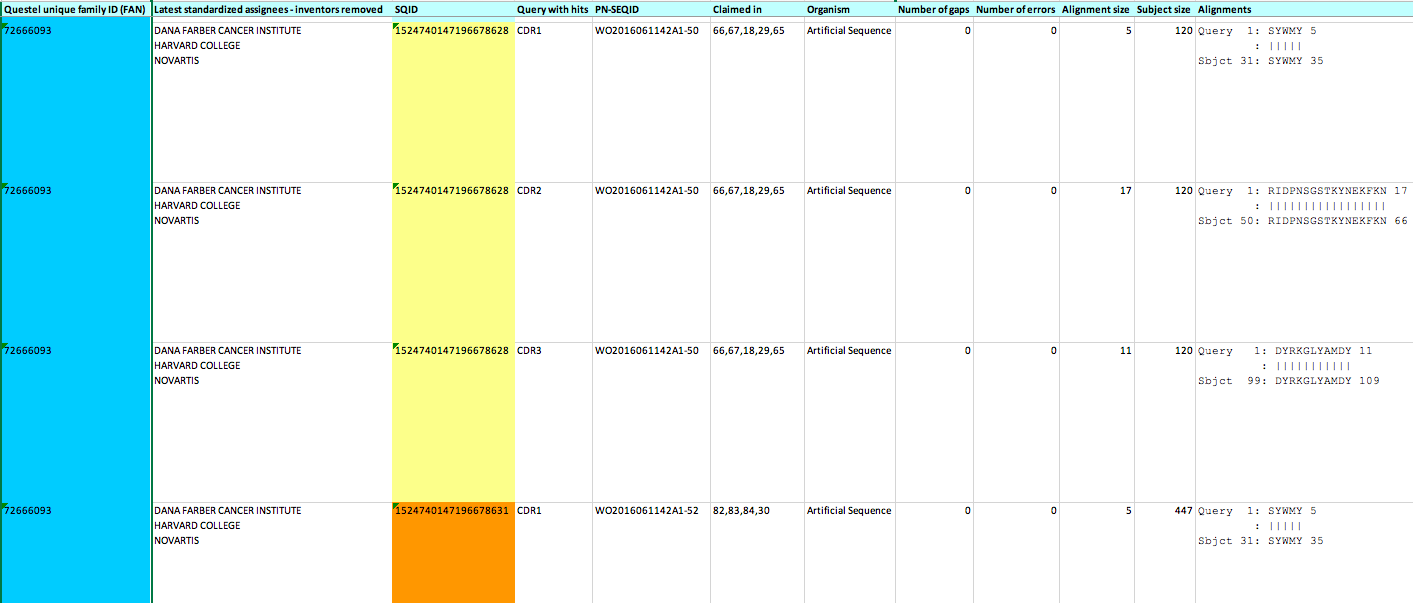 Export your results in a complete color-coded spreadsheet.