BUSINESS INTELLIGENCE SOFTWARE
Trademark searching, watching and analysis
Global
Daily updates, 127+ registers, translated goods & services.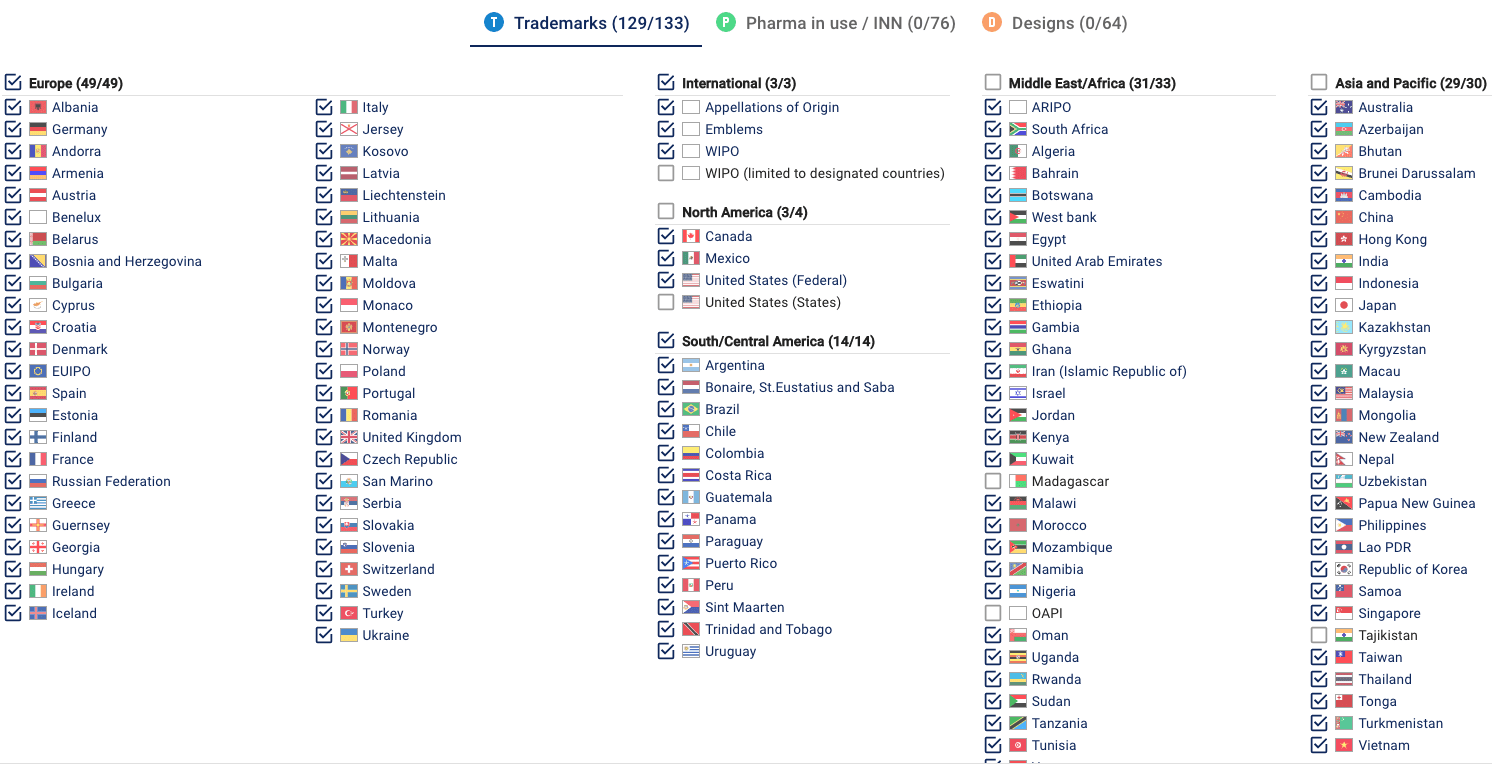 Screening and searching
Identical knock out search, Similarity search, Owner search (Trademark, Design).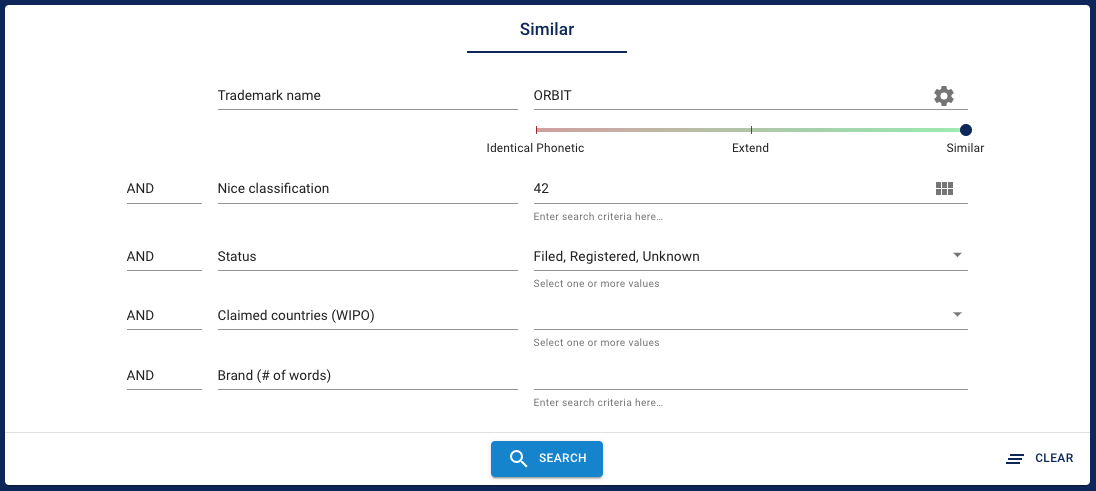 IP Intelligence
Data Verification and consolidation, IP Databases and IPR Statistics, Owner Filing alert, Trademark & Industrial Design Status monitoring.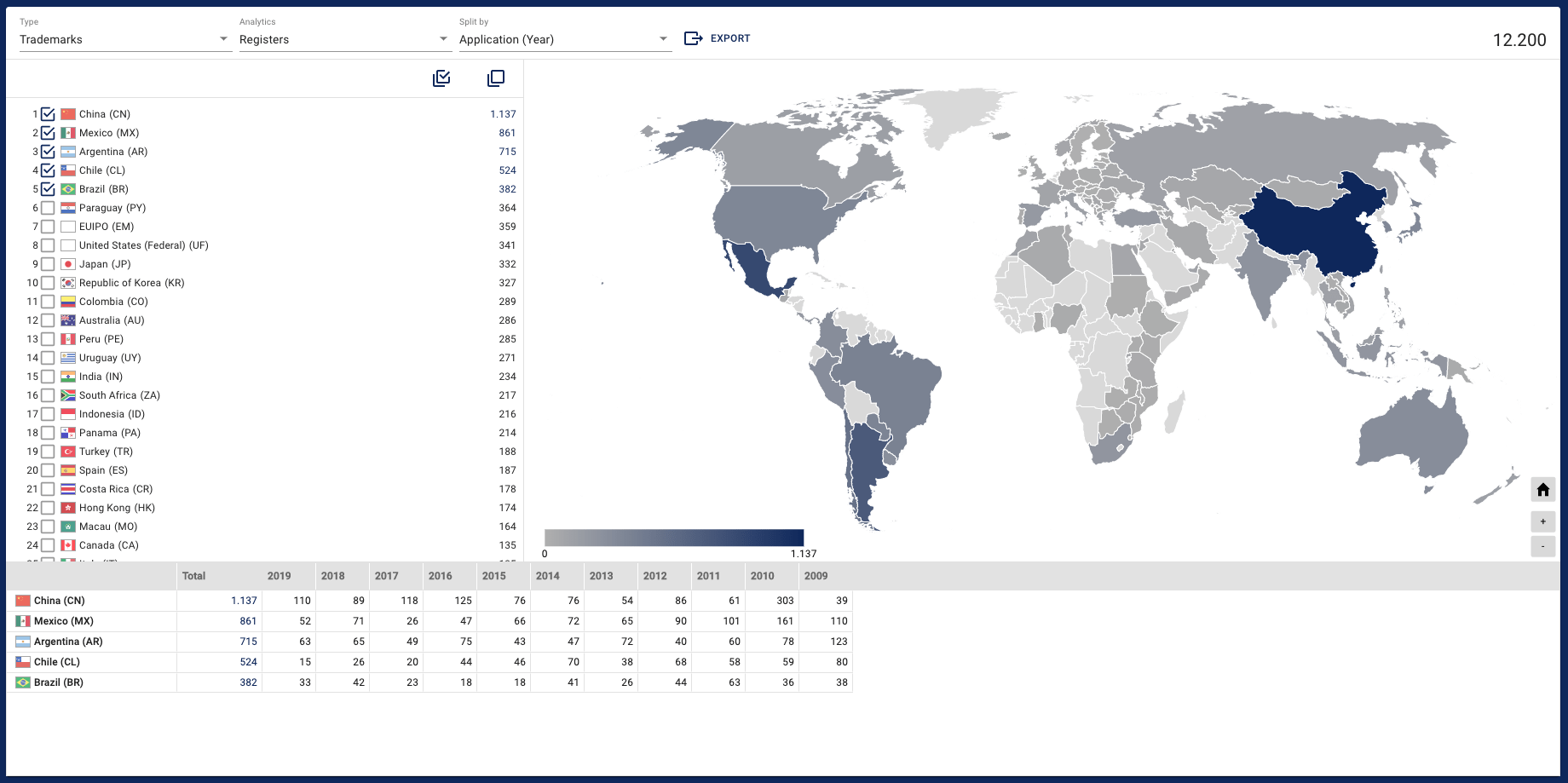 Intuitive and flexible
Relevance ranking of similar trademark search results, Full control over algorithms, Saved searches.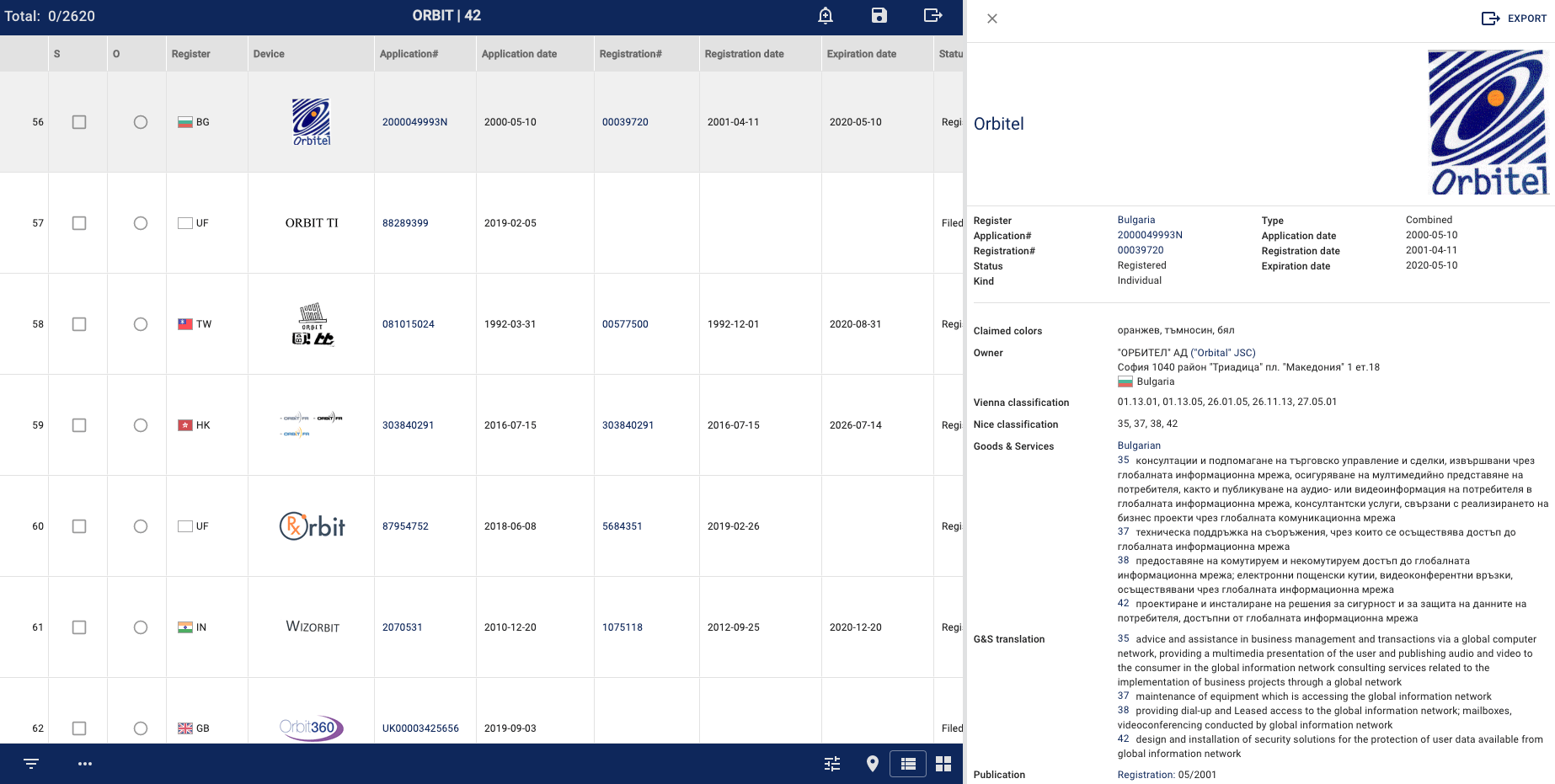 Monitor all trademark filed by an applicant in a specific region or register.
Monitor new trademarks published for opposition
Monitor any conflicting trademarks using our unique update alert monitoring.

Search reports available in different formats
Contextual highlighting, customizable filters, individual annotations.
Fully customizable display, Excel-like visualization, Full display panel.