Citation summary
Citation counts, USPTO rejection details, NPL citations, Standards
Citation data is key information when analyzing a patent family or a patent document. While at Questel we are determined to provide extensive Citation coverage, it has become necessary to create a summary section to help you extract relevant information faster.
This new summary section is displayed at the top of the citation tab.
At a glance, you can now see:
Total number of citing / cited patent families
Number of citations where USPTO rejection details are available
Whether this family has also cited Non-Patent Literature (NPL)
Whether this family has been cited in Standards (Standard Essential Patents - SEPs)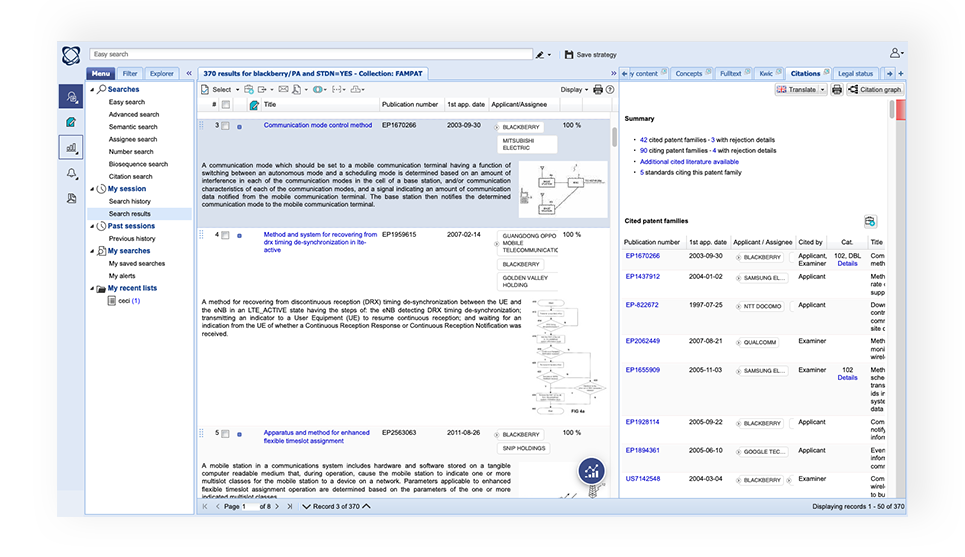 When citation details are available you can click on the "Details" link to see information on:
Reason for the citation
Effected claims
Final / Non-Final status of the citation
Full details of the associated correspondence between the applicant and USPTO examiner
See previous communication on this feature.
Learn more about the advanced citation search features here