Save your requests and discover new and more complete sheets
Save your requests
Now you can save your requests and re-execute them at any time.
Access your latest queries from the left sidebar, in order to save and rename them.
To save a search, you can use the icon located to the right of the search field.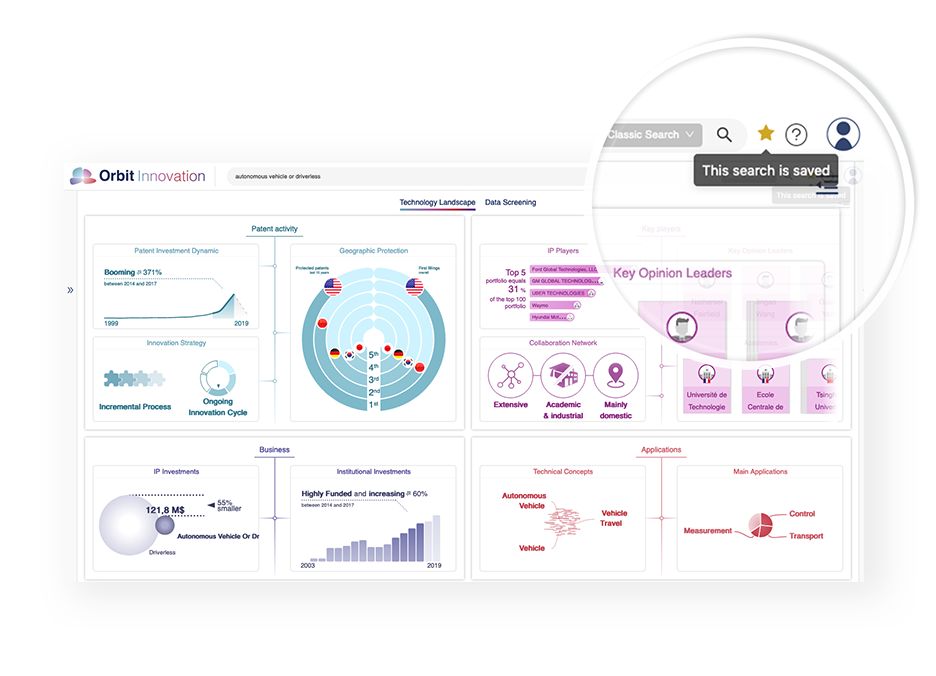 New and more complete sheets
New information sheets for organizations and individuals are easier to read and more complete.
You have access to all the information at a glance: patents, financial data, networks...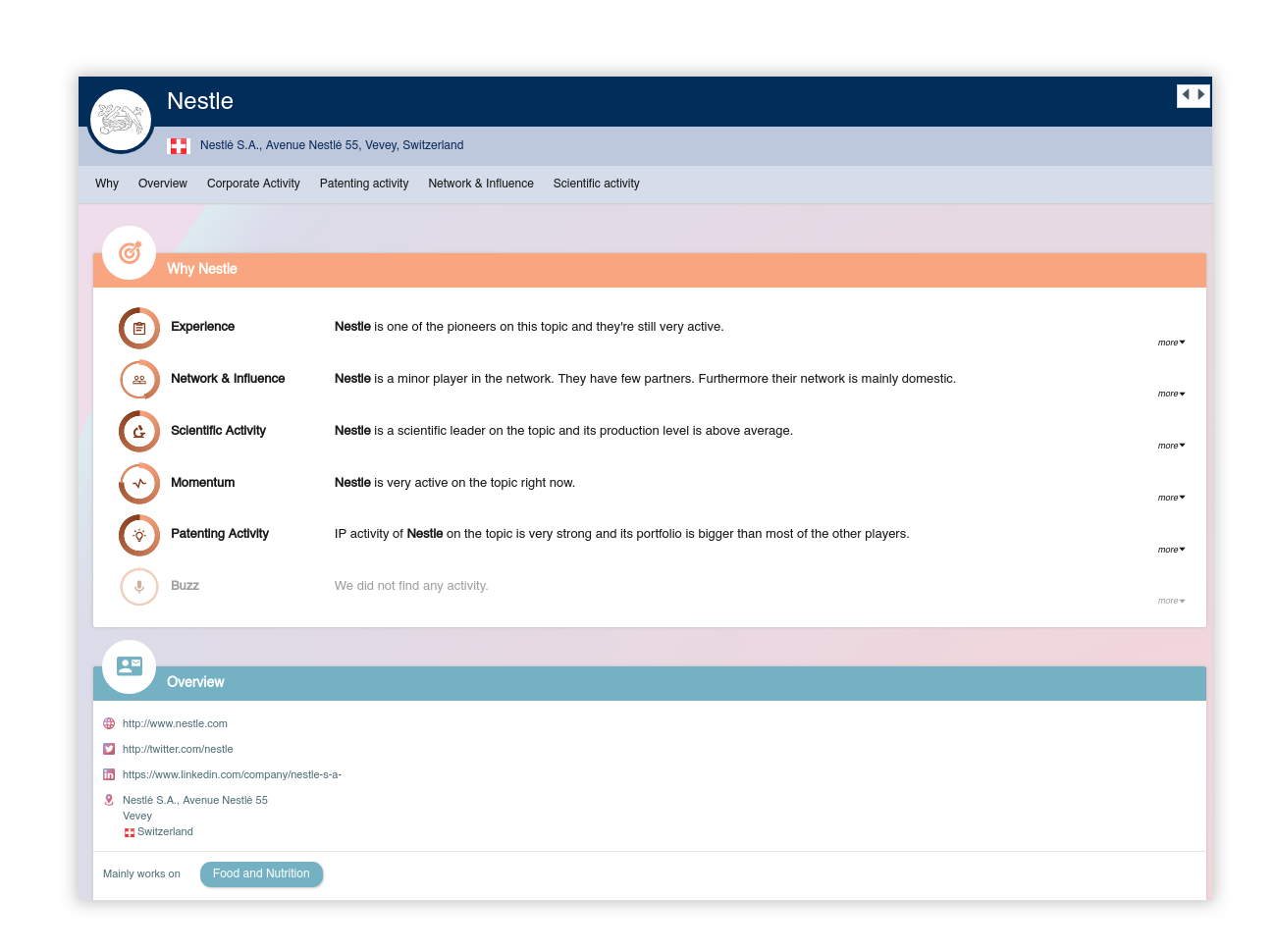 Access each section using the navigation bar.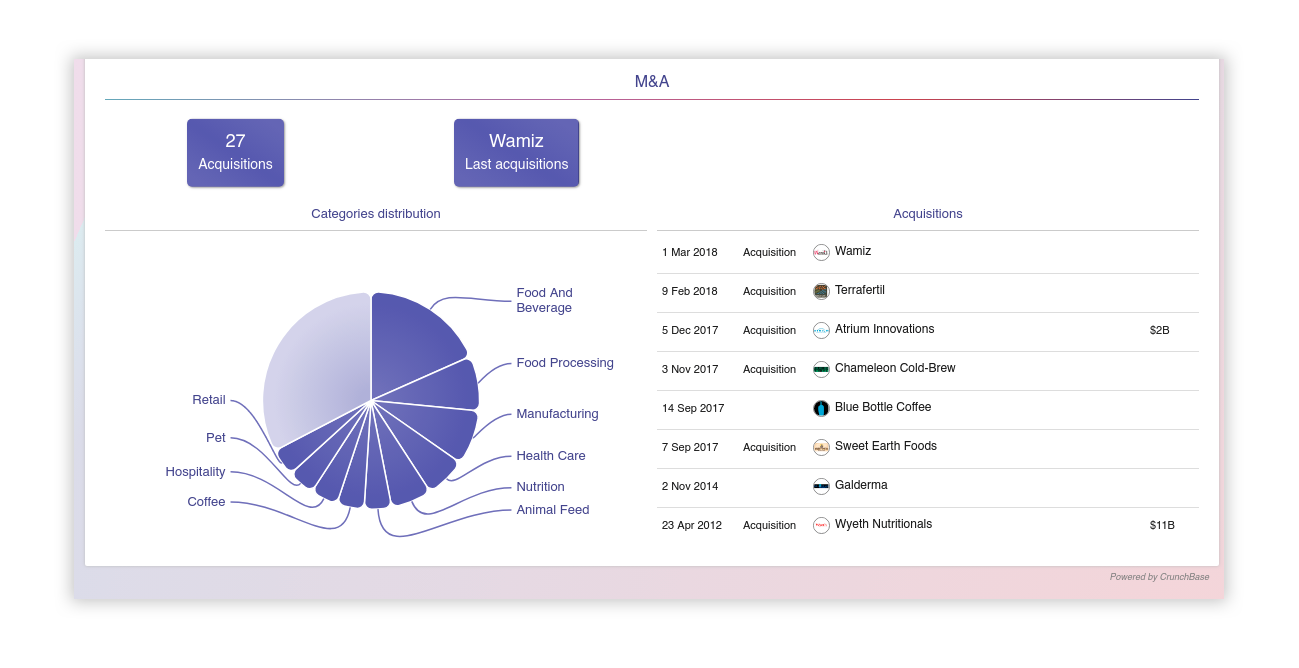 The size of the graphs is now larger, allowing them to carry more complete in a more readable layout.