Orbit Asset
New process and user interface to customize the automated portfolio update
Orbit Asset offers an automated updating feature allowing users to keep their patent and trademark portfolio up to date.
For example, when a patent grants, the system automatically suggests to the user to change his status from "Pending" to "Granted", to add the number and the date of grant. This process avoids making mistakes and keeps manual entries and update time to the strict minimum.
The user experience has been improved with the addition of an automatic updating for specific fields only, and the redesigned user interface.
Automatic updating
The client administrator can define which specific fields should be considered by the system for suggesting updates. There are 3 options :
Manual update (no update suggestions are made by the system)
Suggest update (the system sends update suggestions which require a validation by the user).
Automatic update (the suggestion is automatically validated without user intervention).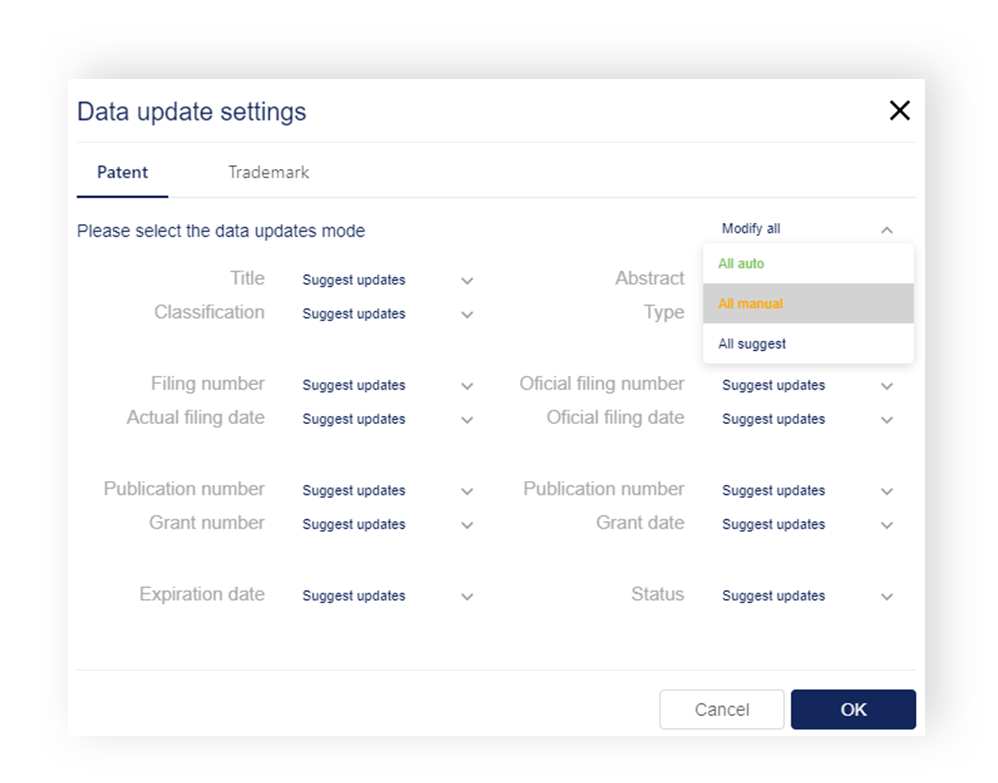 New user interface
The new interface offers an overview of the suggested updates and an option to validate, in a single click, all suggestions for the family.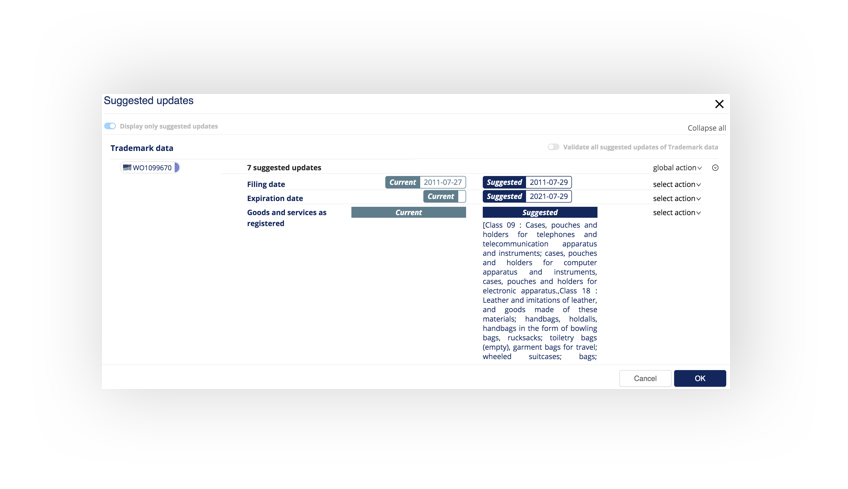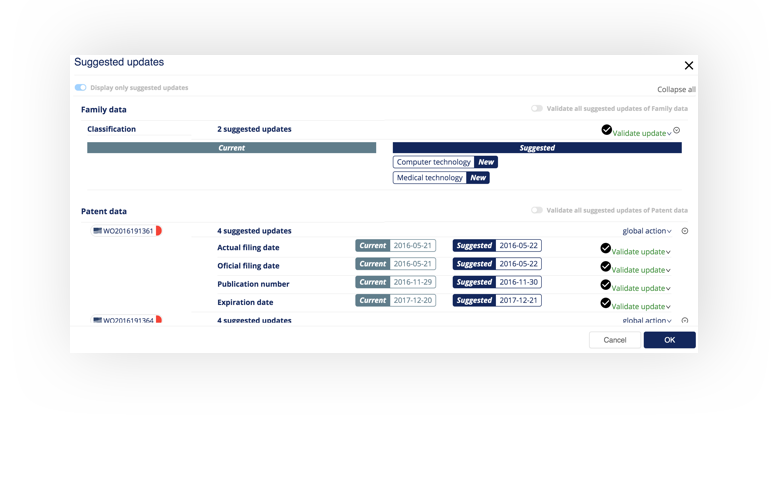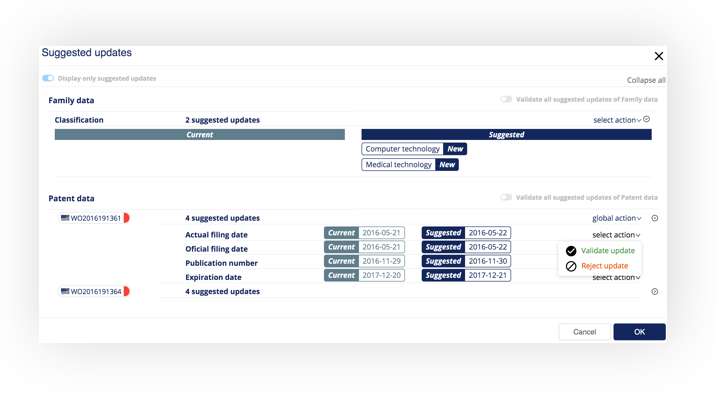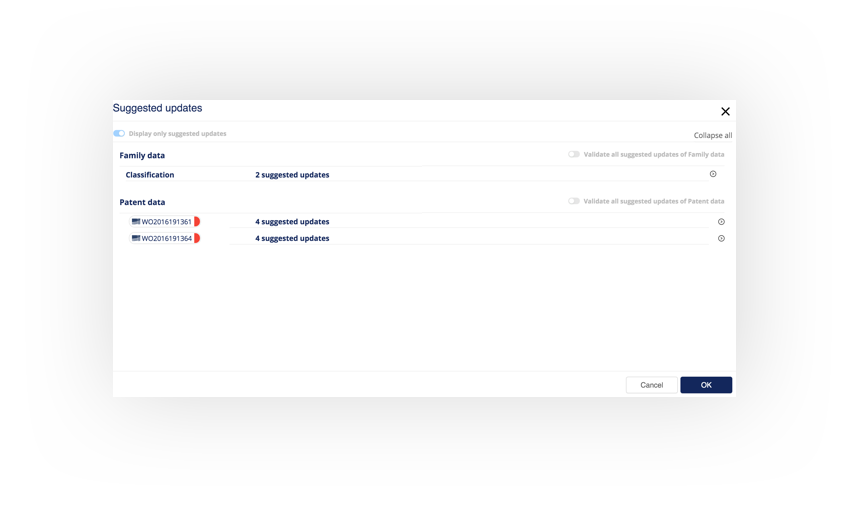 >