IPC and CPC Definitions in Orbit Intelligence
When you hoover over IPC or CPC code you'll now see a short summary of the code definition as a tooltip directly within Orbit Intelligence.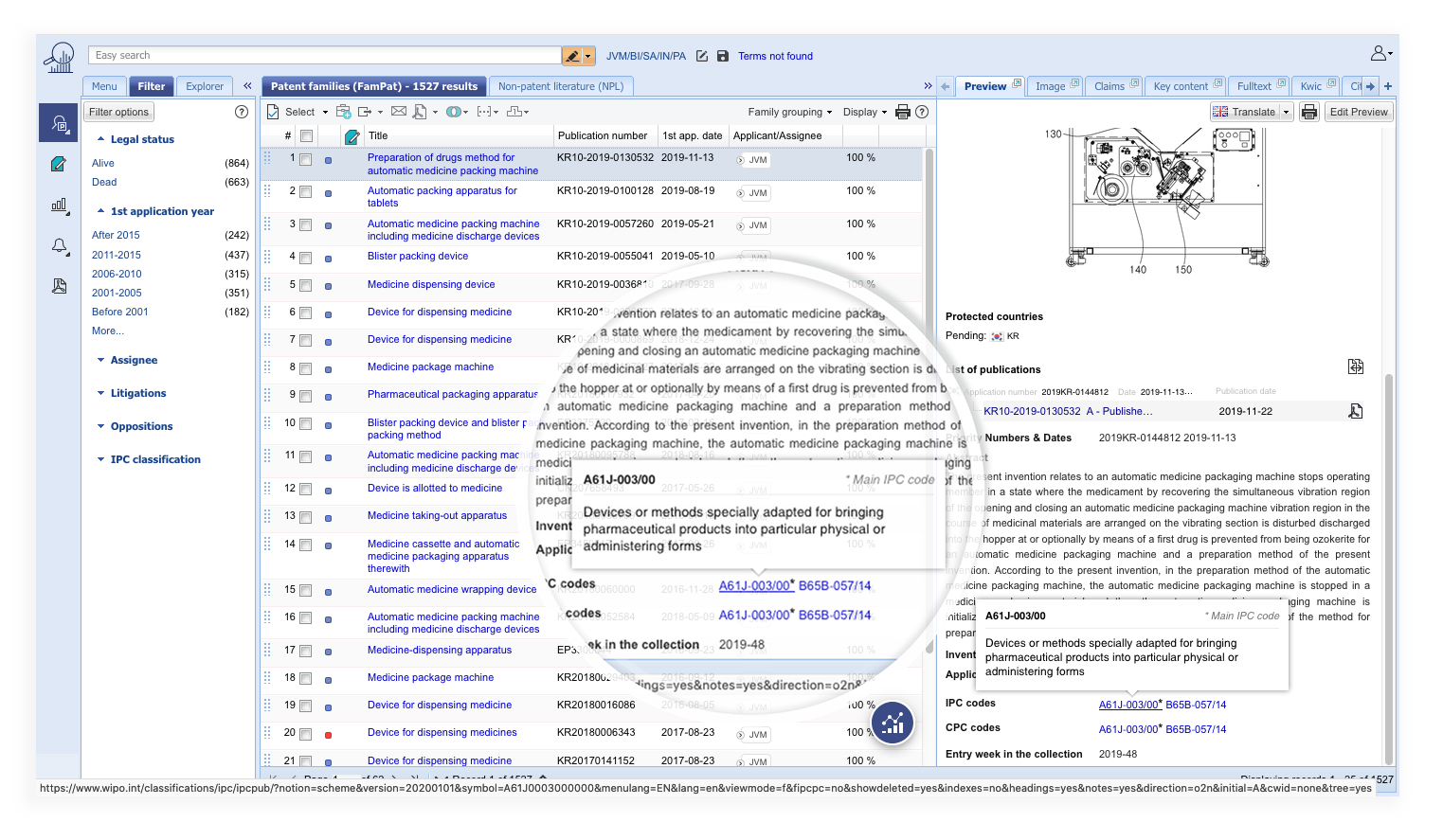 The new definitions are available in the Preview, Biblio, Fulltext tabs as well as the hitlist. More enhancements on this subject will be announced shortly.