Redesign of Family view
Revamped layout for enhanced reading and a more fluid portfolio navigation
The new Portfolio (beta) section, now accessible in the Organize section of Orbit Asset, will soon replace the current By Family option under the Organize section.
The family view and information is being redesigned and can be tested in the beta version of the application. It now offers a more understandable and complete view of the family structure.
The new user interface offers many advantages:
More straight-forward view and understanding of a family thanks to the tree-structured layout (father-son link)
Multi-level (family/asset) visualizations
Easy navigation across families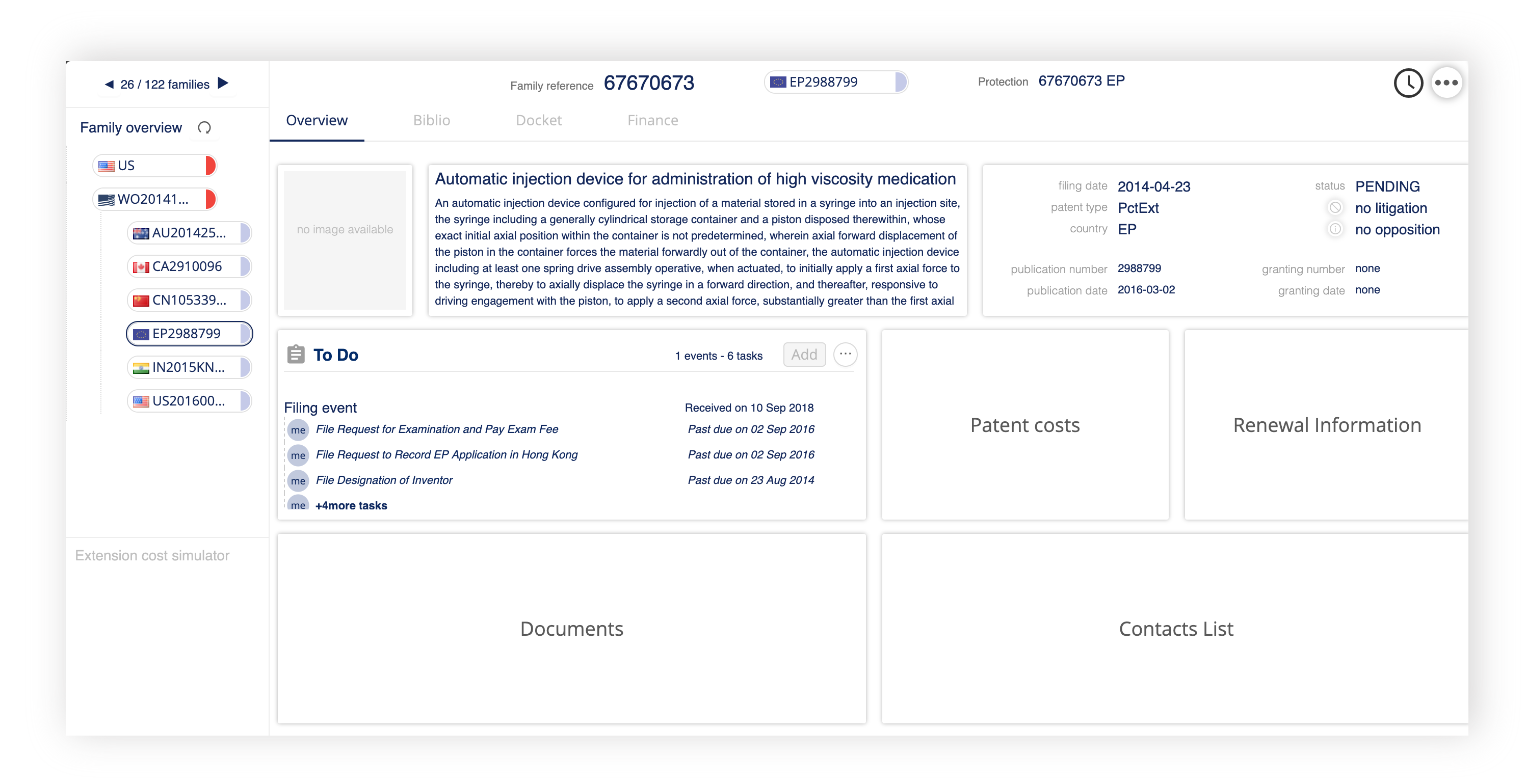 The empty Patent costs, Renewal Information, Documents and Contacts List bricks, visible in the above screen shot will be available very soon.
For example, as part of a portfolio review of a particular business unit, it is possible to filter and scroll through the filtered families to get a complete overview and make the appropriate decisions.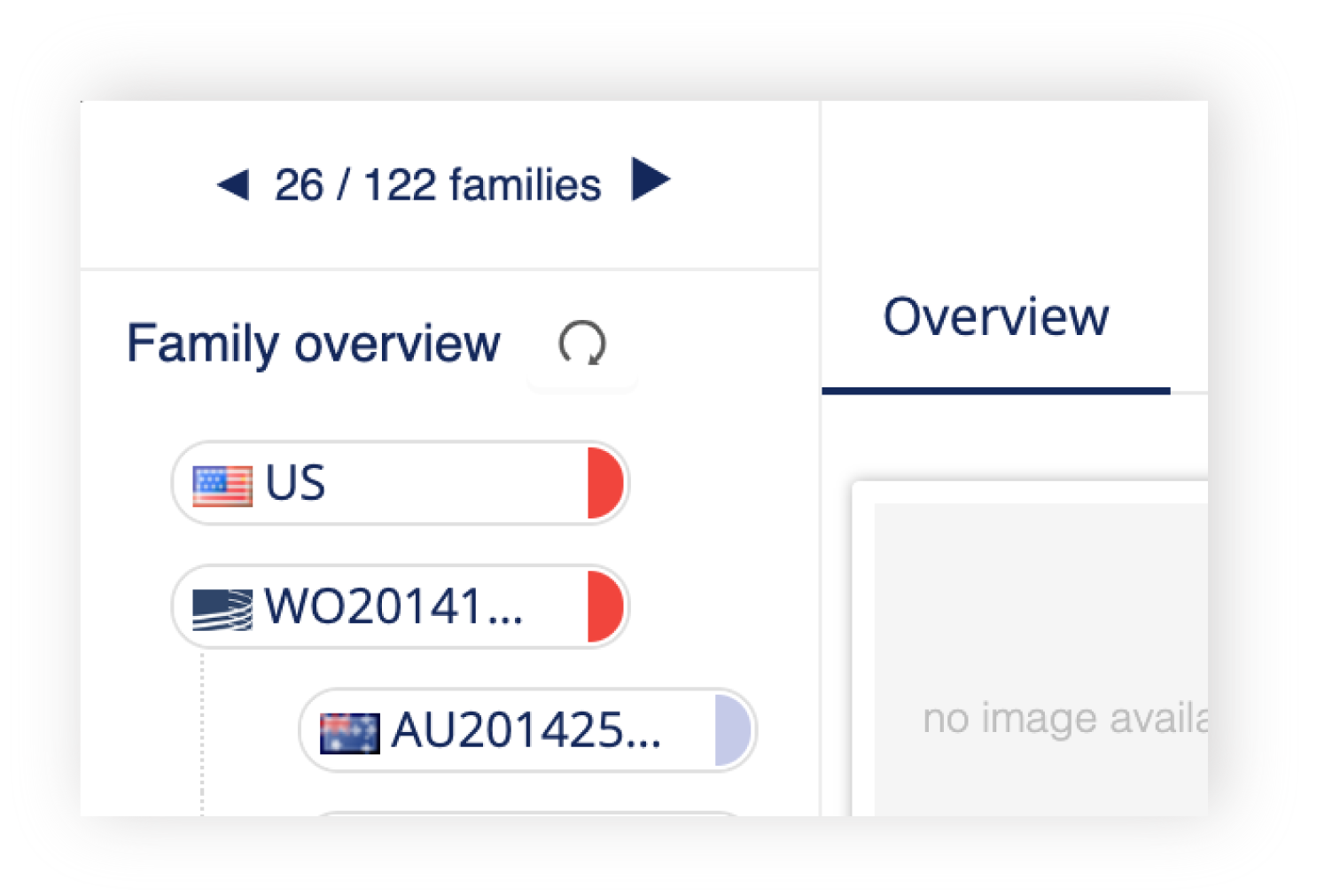 Discover this new design by clicking on Portfolio (Beta) in the Organize section and zoom in on a family of your choice.