AI enhanced semantic search
Updated semantic search powered by artificial intelligence engine
The semantic search engine has been upgraded using an advanced Artificial Intelligence engine.

Access the semantic search from the search menu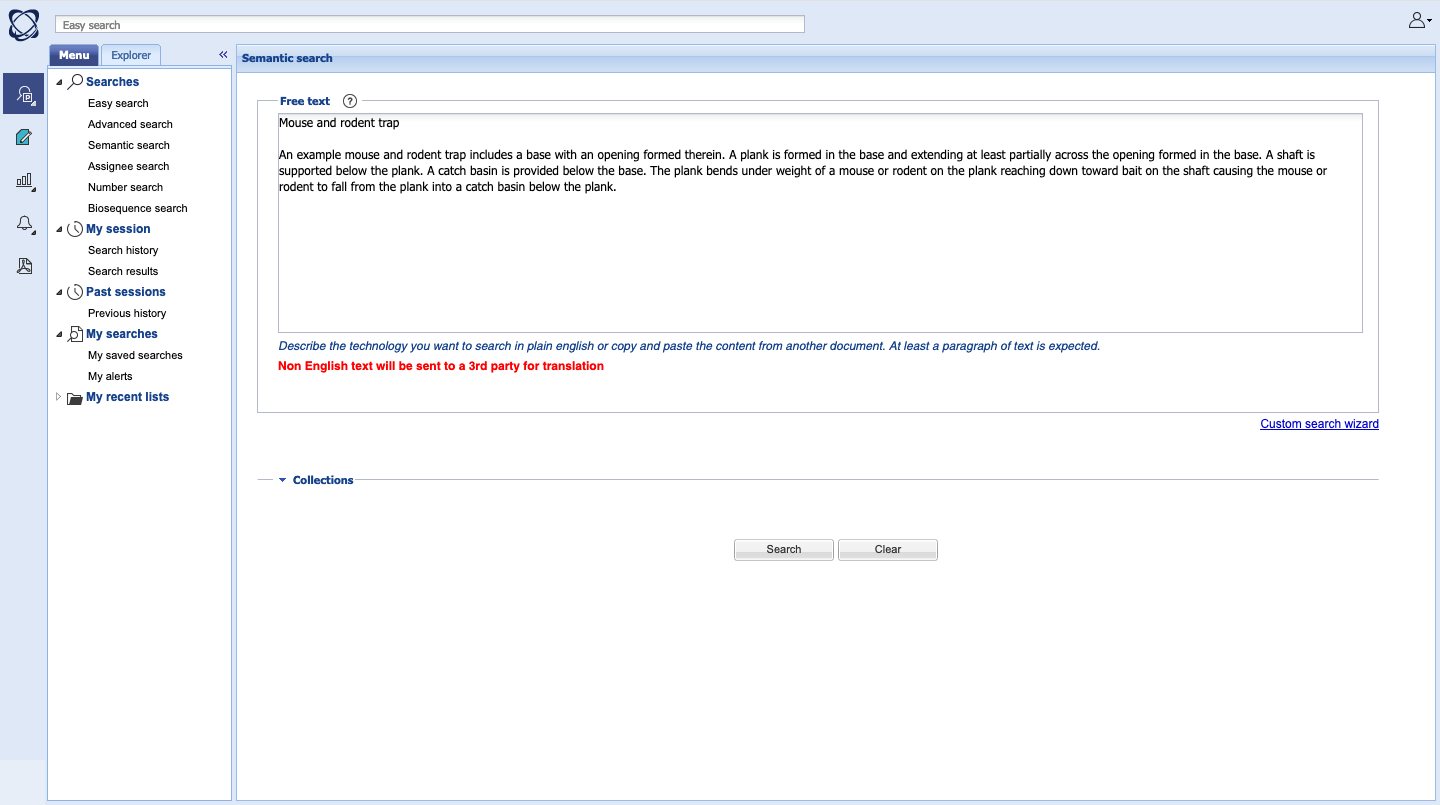 Any free text is accepted as an input, however, for best results use a well structured title abstract as shown in the screen capture above. It can, for example, be from an invention disclosure, a project brief or a relevant patent document.