New Menu Redesign
The design and layout of Orbit Asset have been significantly improved to provide daily users a fast-responsive interface with improved data integrity enforcement and accessibility.
Managing your portfolio of assets is now easier than ever but also more efficient. The cost forecast module offers more flexible configuration options.
Available now till end of year, you will be able to experience both new and existing versions by toggle of a button ['Switch to the new version' button on top menu bar].
From January 2020, you will be automatically directed to the new version. The legacy version will still be available for few more months, allowing smooth transition to the new version and enhancements.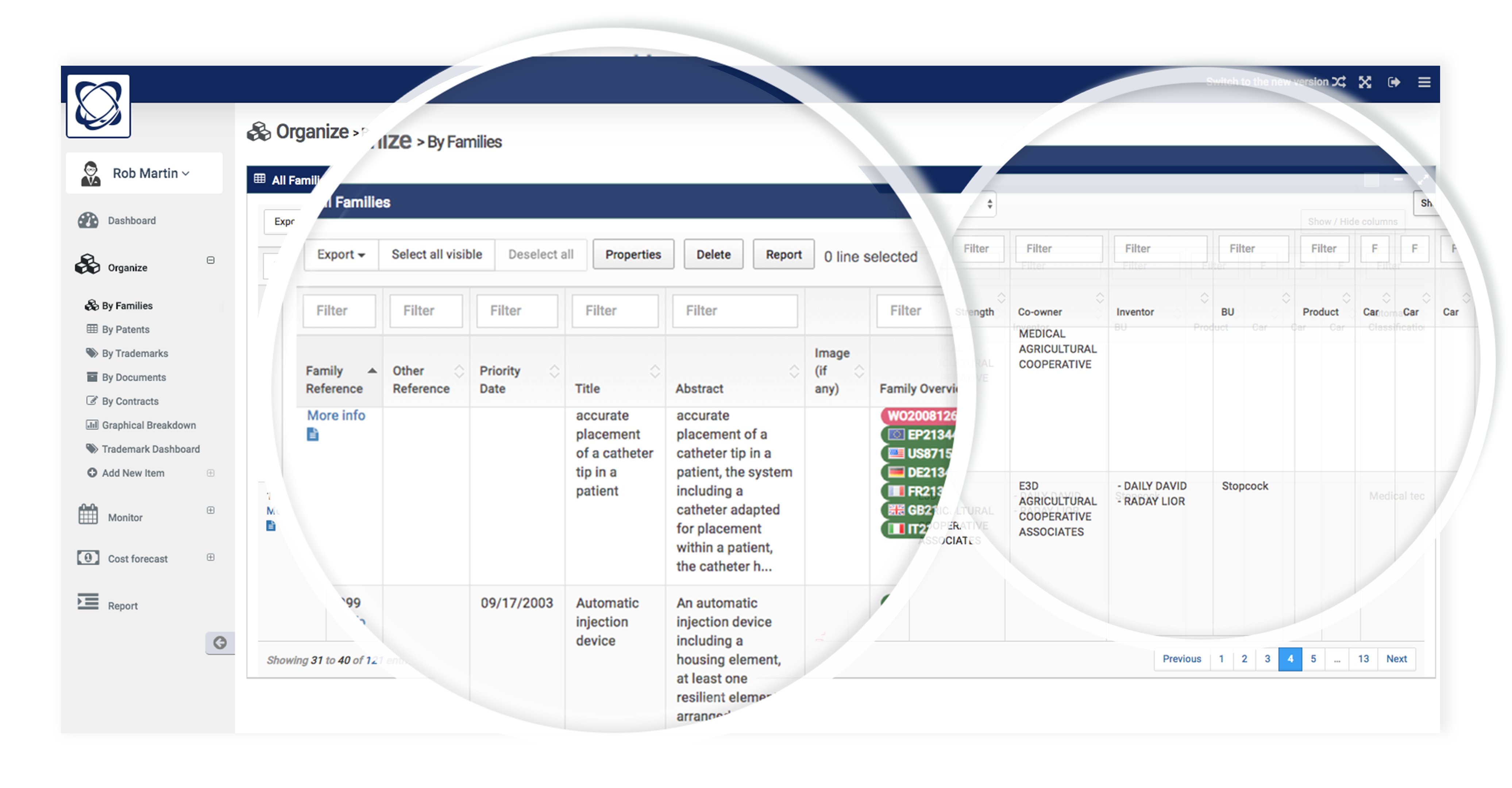 Once you have clicked on this button, you will be directed to the new interface. The new layout includes primary and secondary menu links with a search bar.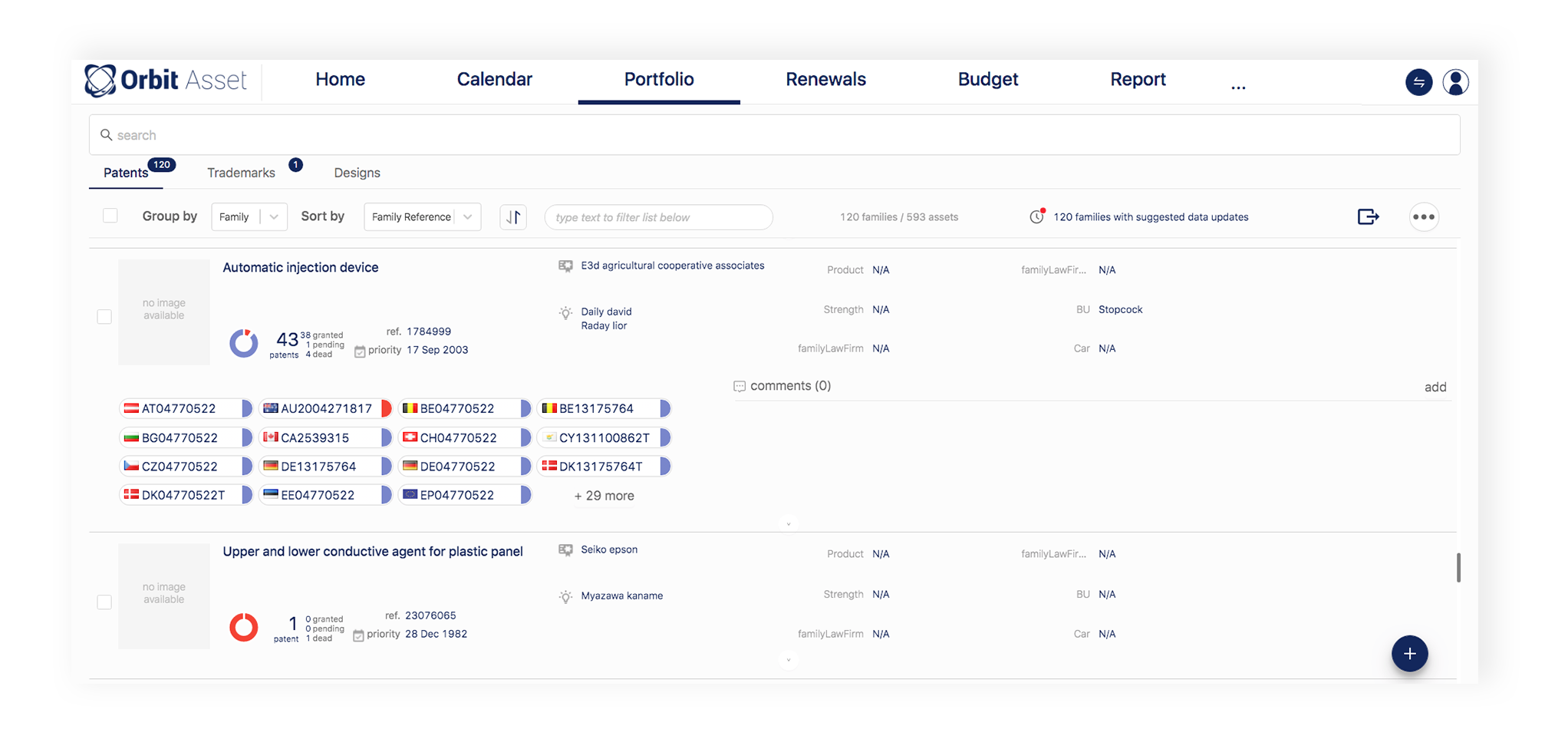 The enhanced calendar view targeted to the user helps monitoring all the key events easily.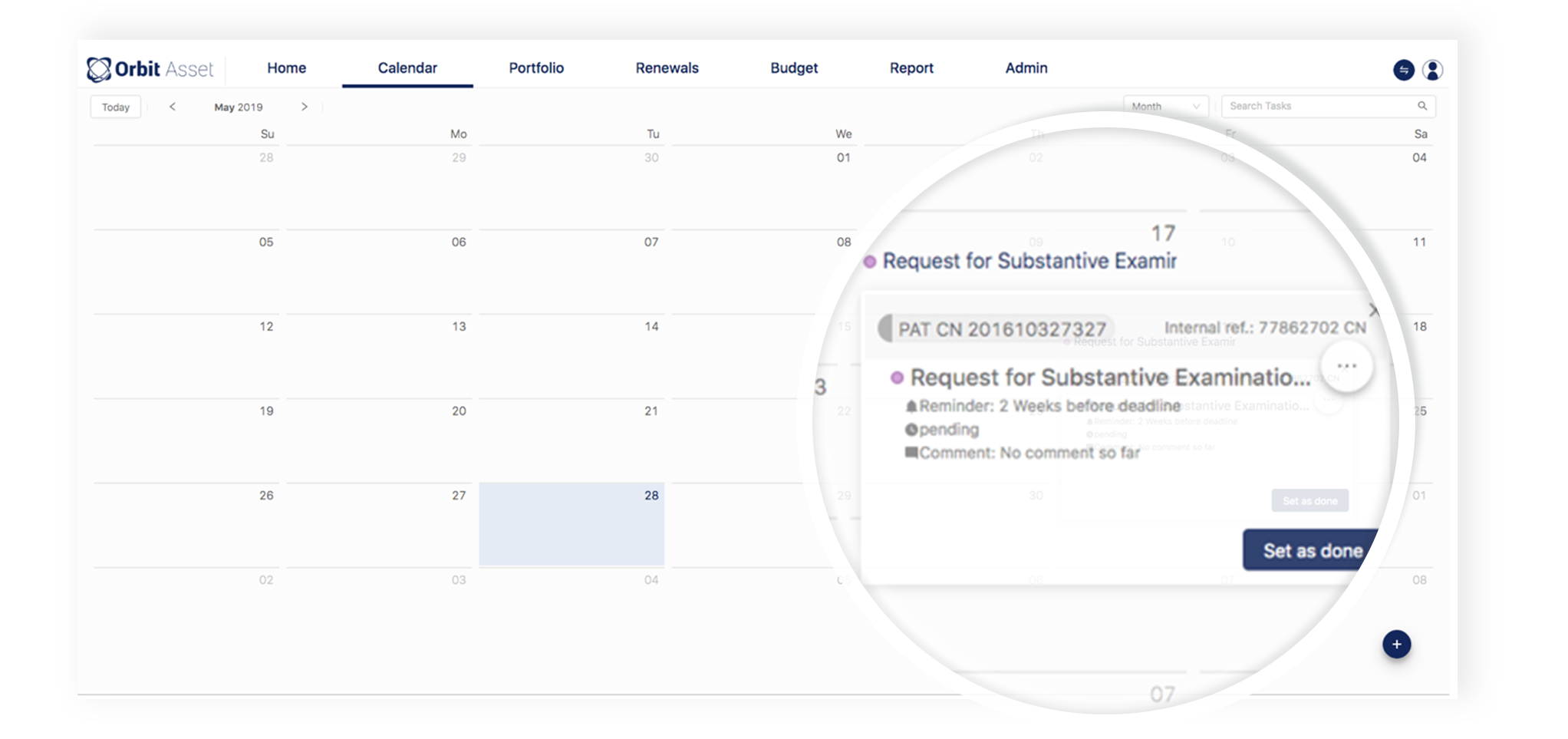 At Questel, we understand that creating intellectual property budget involves many moving parts.
The cost forecast feature under Budget module will aid budget planning and gain insight into potential budget misses before they occur. The feature also includes new search, filter, configuration and export options.
Expected to release in 2020, an enhanced budget module will allow you to track Budget < Actuals < Accruals providing appropriate level of transparency.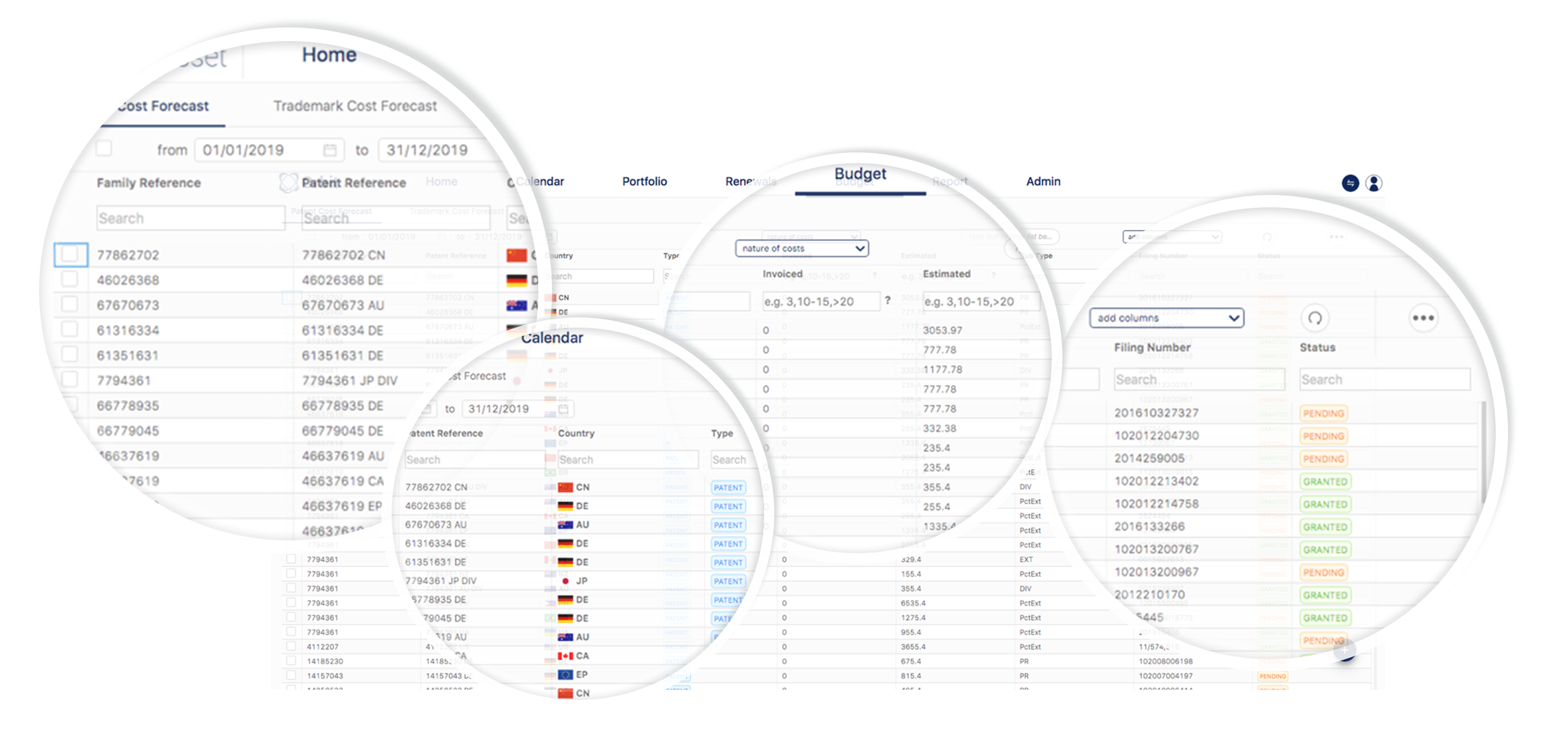 NOTE: Some features may require modifications to be visible in the new version. For example, updates to the existing tags will reflect in the new environment after a short delay.
If you have additional questions or would like to see a demonstration of new features please contact our team at help@questel.com.