Integration of US Public PAIR data into Orbit Asset
Automate and secure your docketing process for published US patents.
The integration of USPTO (Public PAIR) data allows to go further in the auto-docketing process thanks to the automatic generation of tasks for events that cannot be predicted by the rules (especially official letters).
In this example, the USPTO indicates that it has sent a notice of allowance for the patent and awaits in return the validation by the applicant with the payment of the grant fee.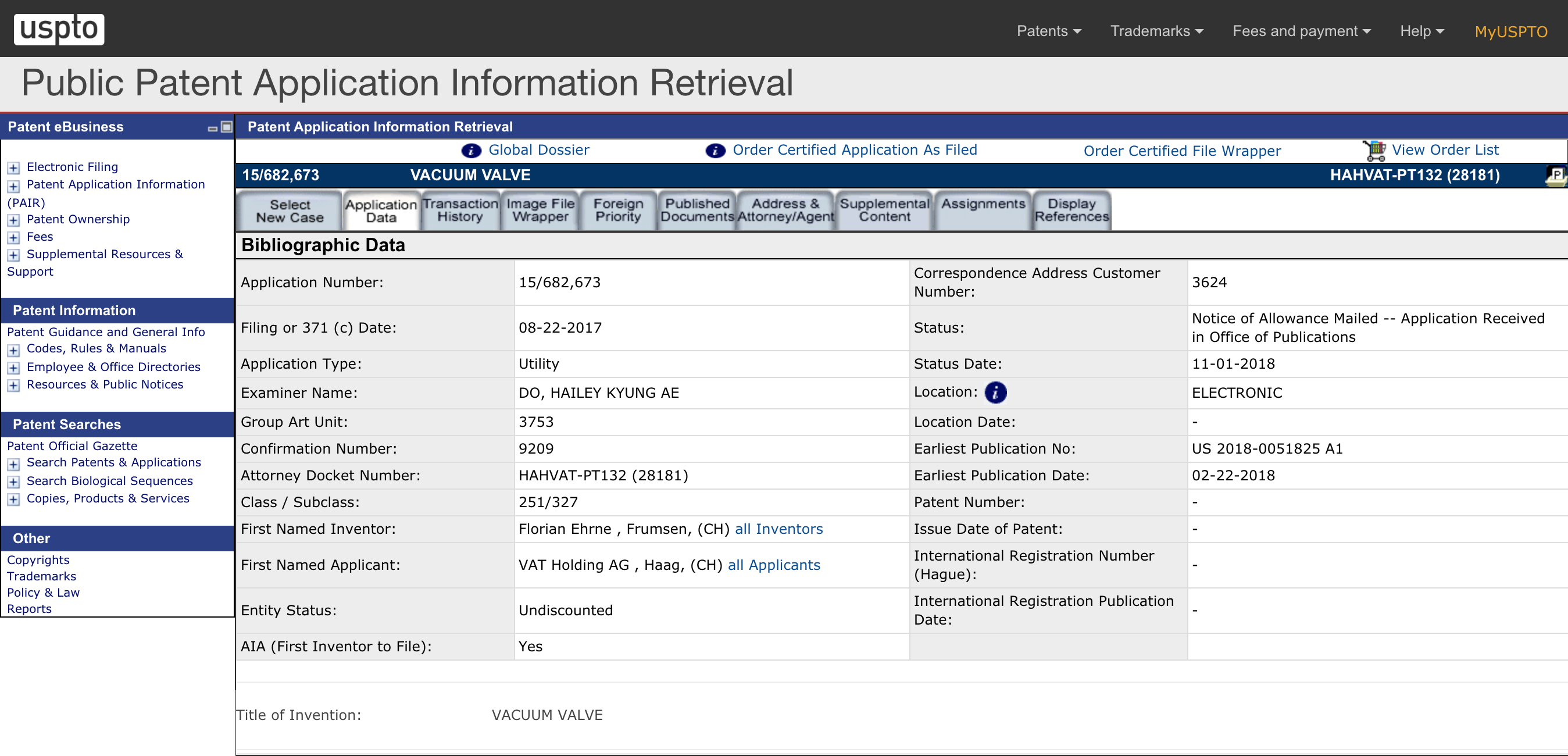 This information has generated in Orbit Asset a new event with 6 associated tasks to fully complete this procedure (e.g. Pay issue fee, Check for filing a continuation etc...).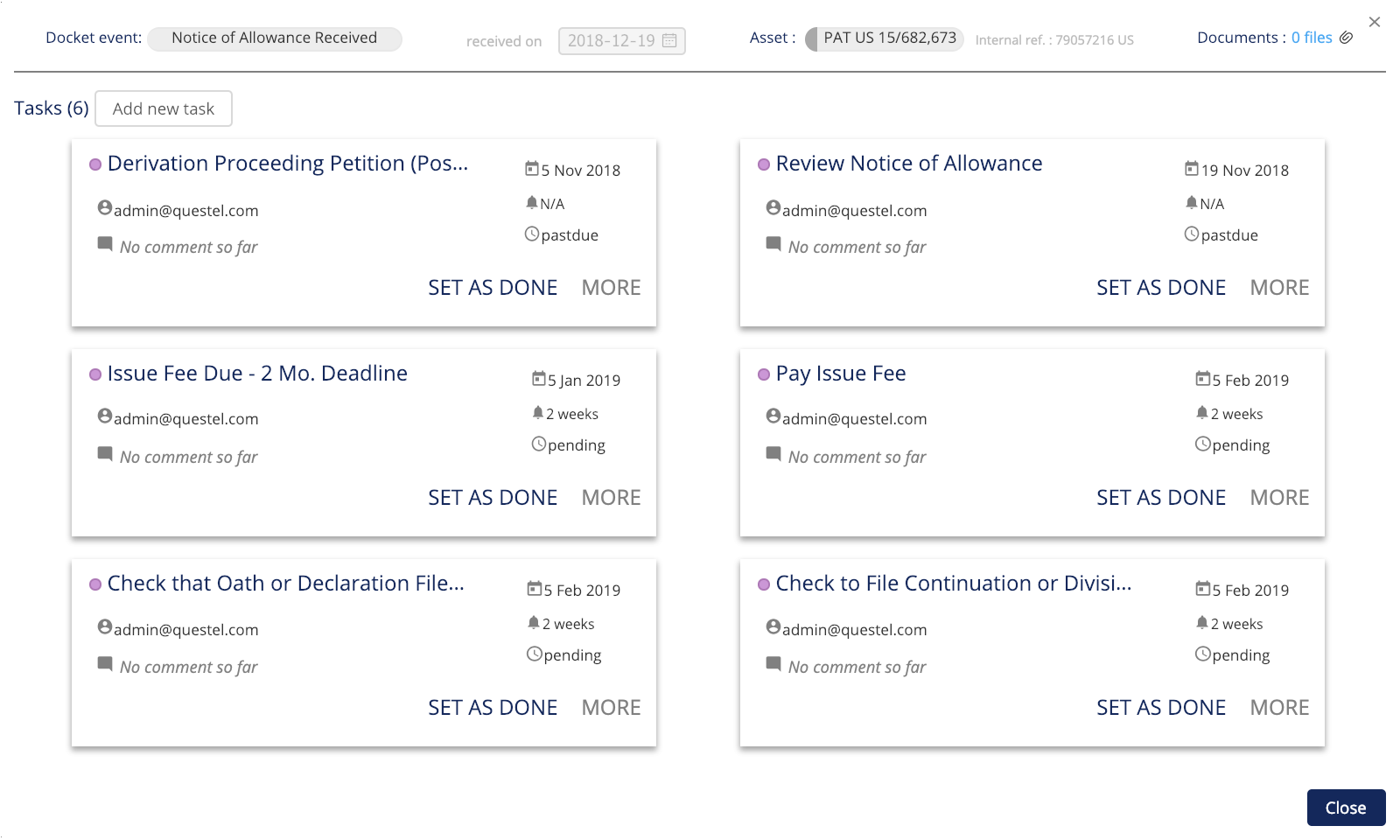 In addition, all correspondence with the USPTO (image file wrapper) can now be downloaded in one click directly from Orbit ASSET (no need to connect to Public PAIR!)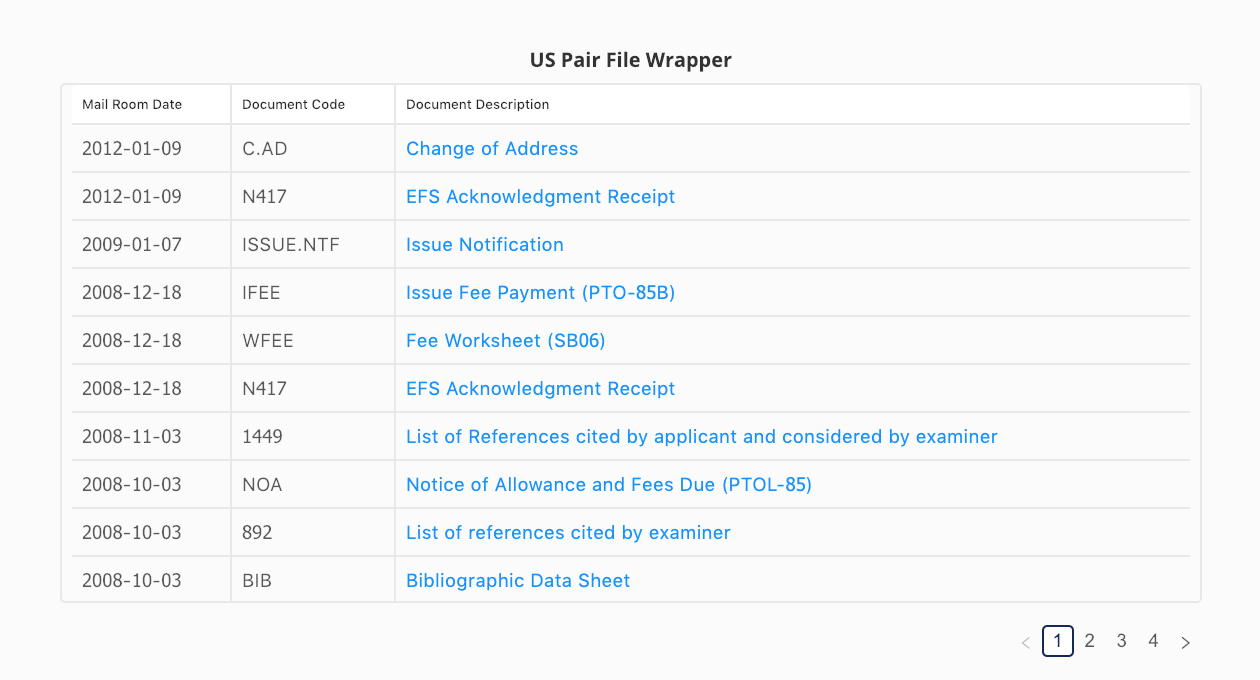 Access to this feature requires the "Docketing" option to be activated.