Content enhancements
Integrated GB litigation data
Expanded KR and CH Design image coverage
Expanded searchable German PDF coverage
---
Integrated GB litigation data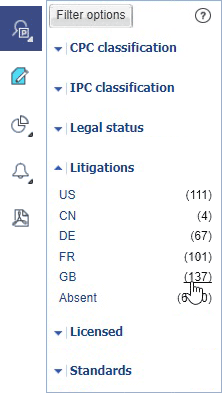 To further enhance our litigation coverage, Orbit Intelligence now includes decisions from the UK IPO court (1998 onwards).
Easy to identify; GB litigated patents are now tagged in the filter.
The

Hammer icon provides a link to the actual cases' content.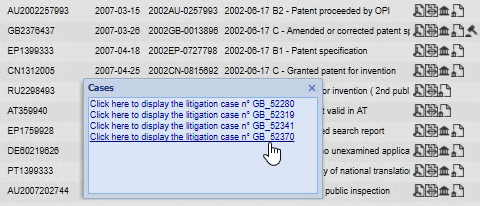 Case details open in a pop-up with various information such as plaintiff, defendant, judgment date, summary, and a translation tool easily available for your convenience.

---
Expanded KR and CH Design image coverage
We are currently improving design coverage for Korea, we have integrated 19 000 images so far and still counting. Switzerland design coverage has also been improved with an additional 45 000 images in December 2017.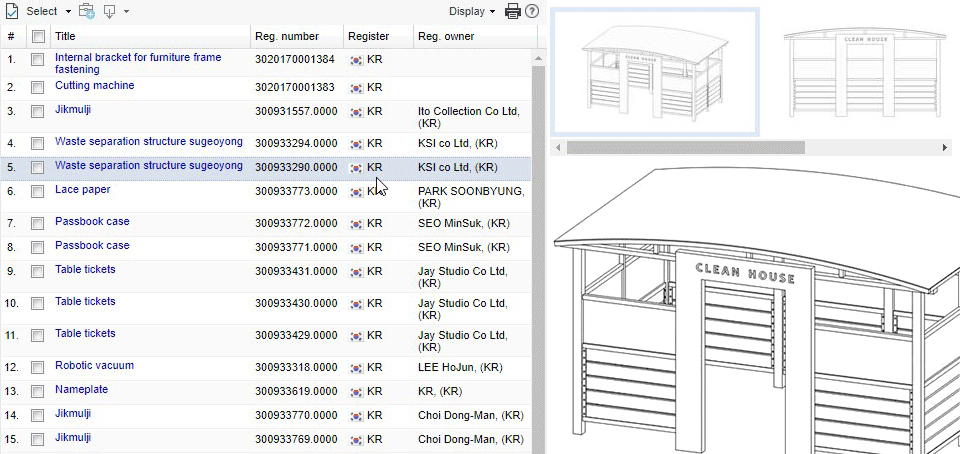 ---
Expanded searchable German PDF coverage
Being able to search pdf in Adobe® is of high importance, to ensure this functionality as well as a user-friendly experience, we have now loaded searchable German PDFs (2004 onwards) as shown below.

Simply click on the pdf icon and the document will open in a separate page.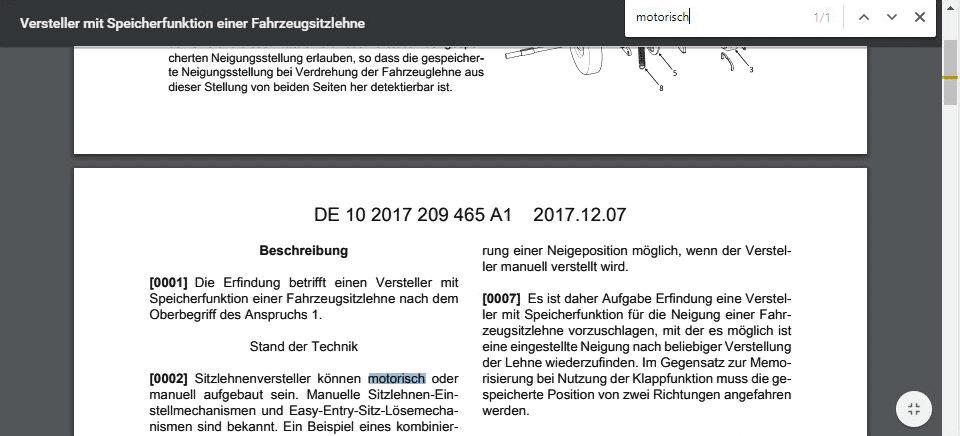 ---