Search across litigations and oppositions
Darts-ip subscribers can now benefit from a search section dedicated to litigation and opposition cases in Orbit Intelligence
As well as being able to see case details directly in Orbit Intelligence for litigated or opposed patents, Darts-ip subscribers can also now search using the name of parties involved in the litigations or oppositions. To benefit from these new features you need to be a Darts-ip subscriber; see with your Questel sales representative to add or activate this option.

Example 1
Find patents which have been used to attack Google.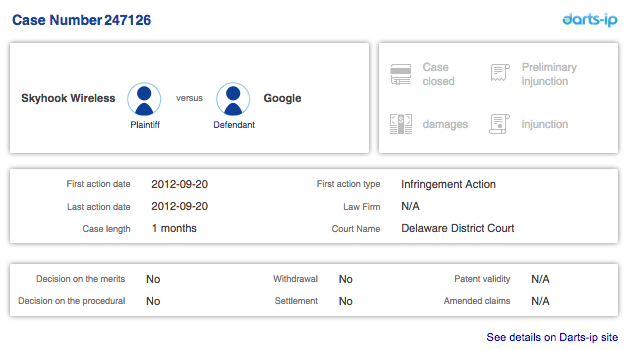 Example 2
Find litigation cases where Apple, attacked by Samsung
ended up winning the case
(Samsung lost)

.