Search for company profiles
Now you can search for a company and access its profile directly in Orbit Innovation. By using the sidebar on the right side of the screen, you can open records or set them aside in your list.
Simply search by name in the search bar, and click on "add to my selection".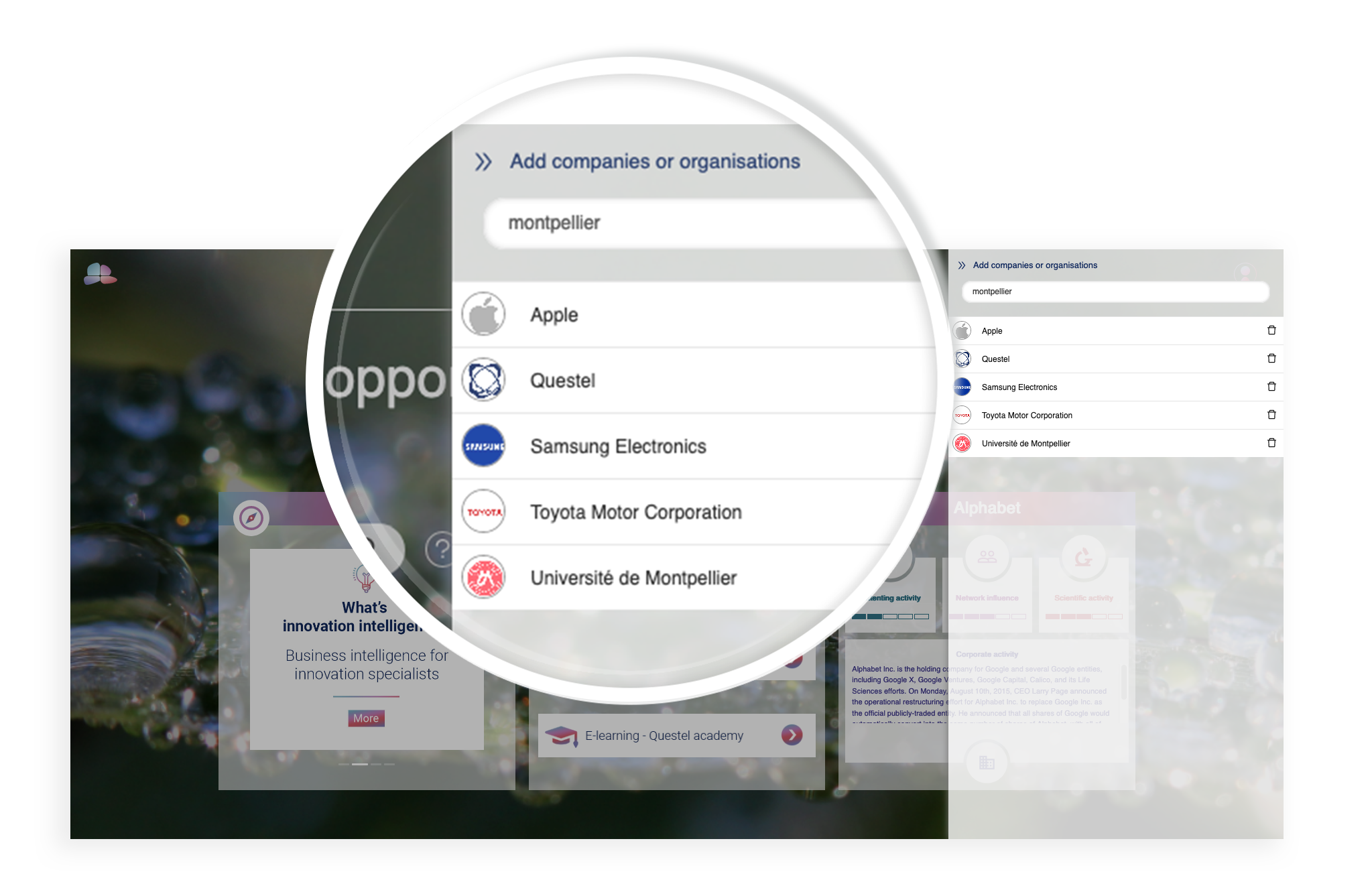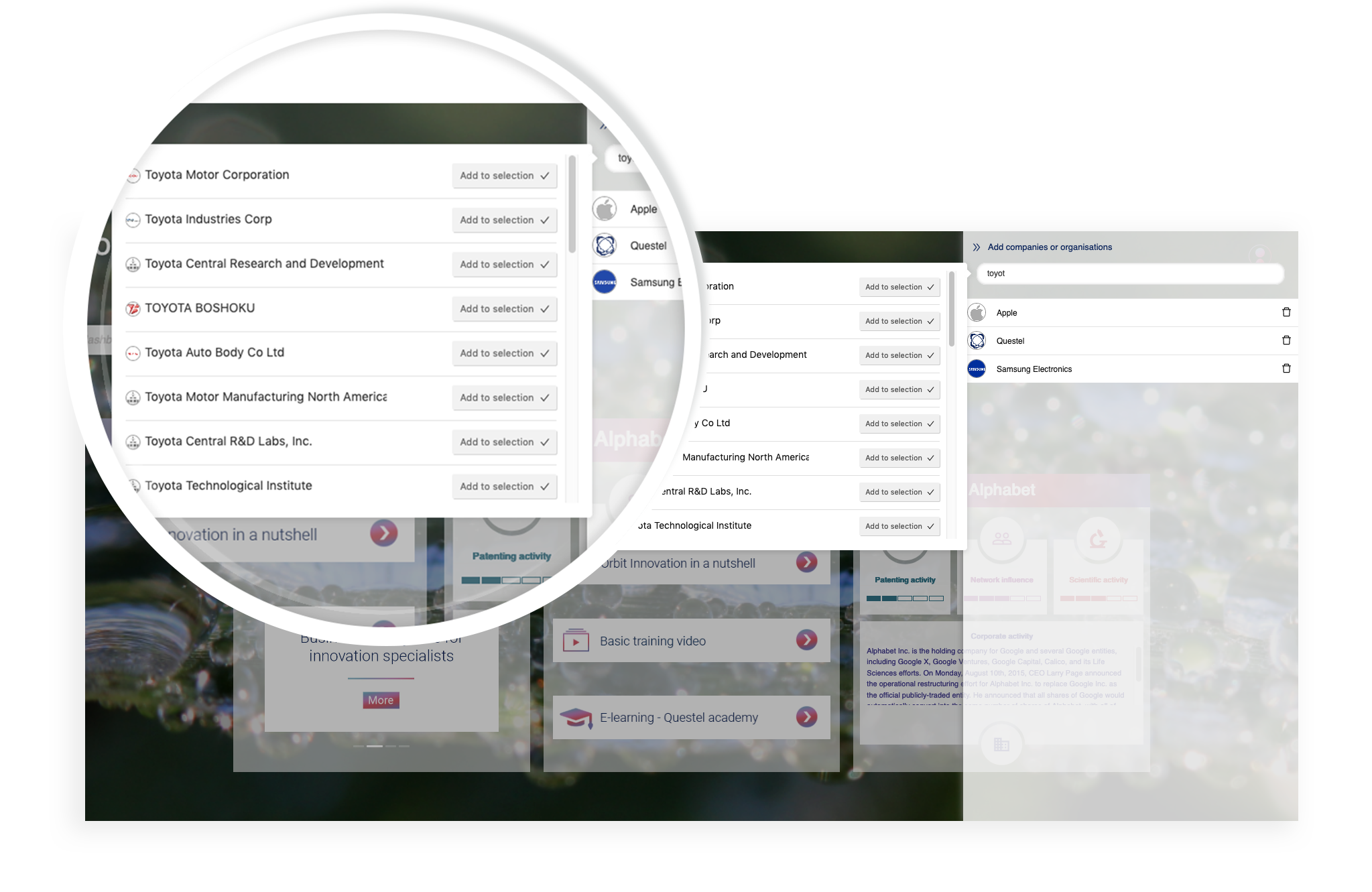 At any time in the application, simply click on the sidebar to open a file or search for a new one.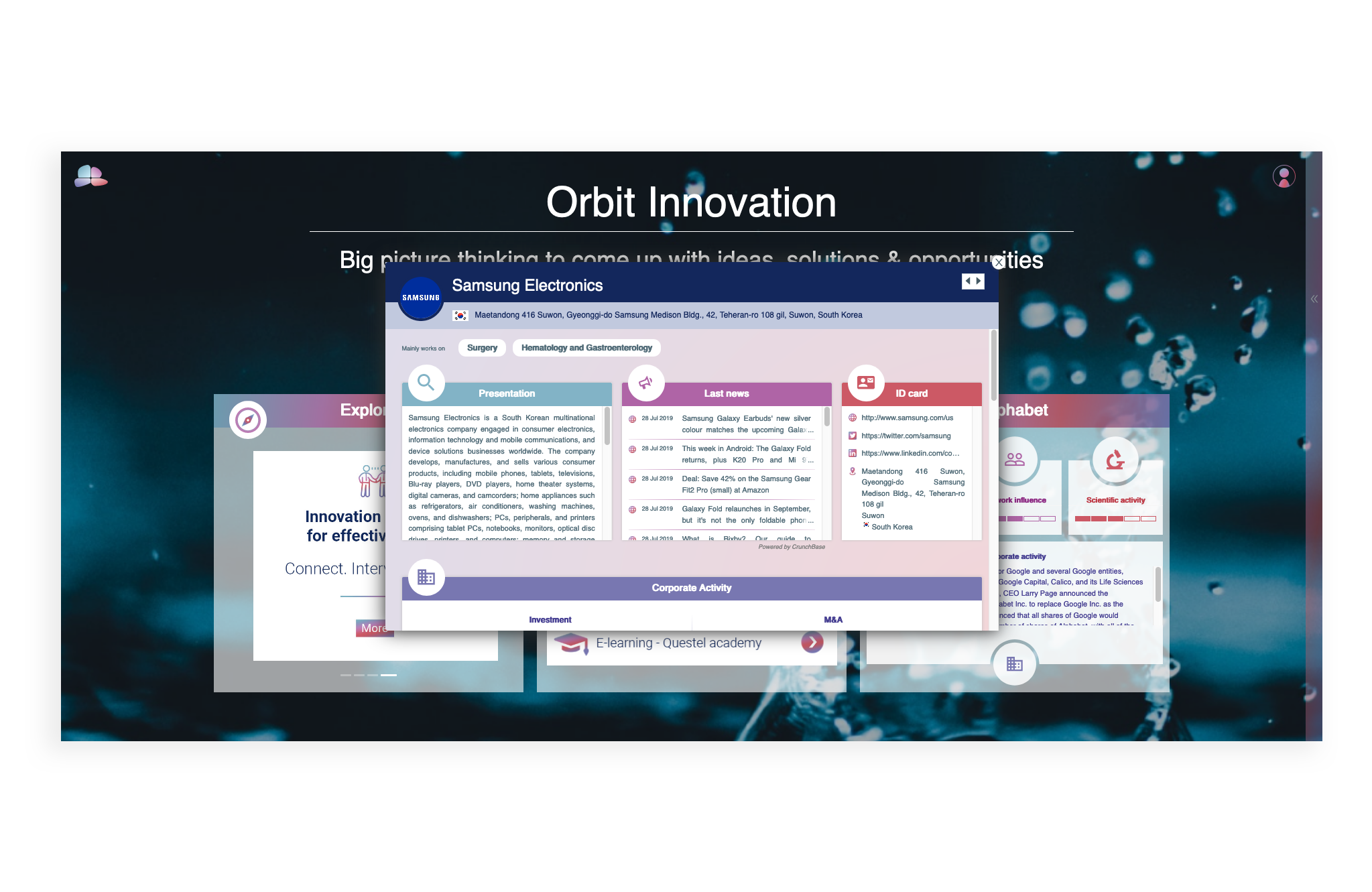 By opening a file, on a dashboard, you get in an instant the actor's analysis of your search.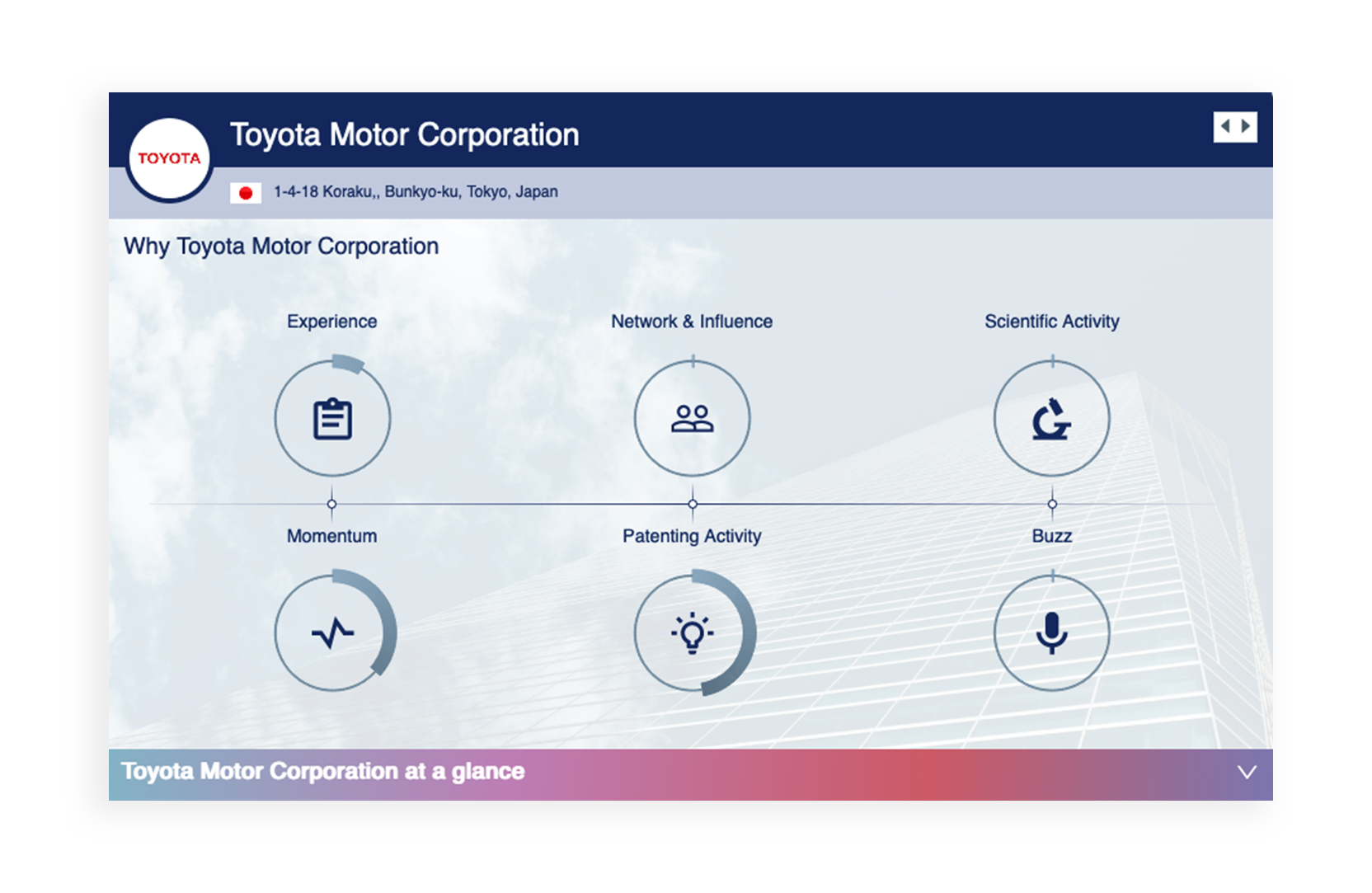 Note, in addition to companies, you can search and set aside university profiles.