Orbit Innovation
New filters, zoom & PNG exports, and addition of news and corporate information on the Organization sheets
Adding new filters
Now, you can filter your lists of documents, people, organizations by assignment, type of doc or affiliations.... More than fifteen new filters are now available and allow you to refine your analyses and graphs.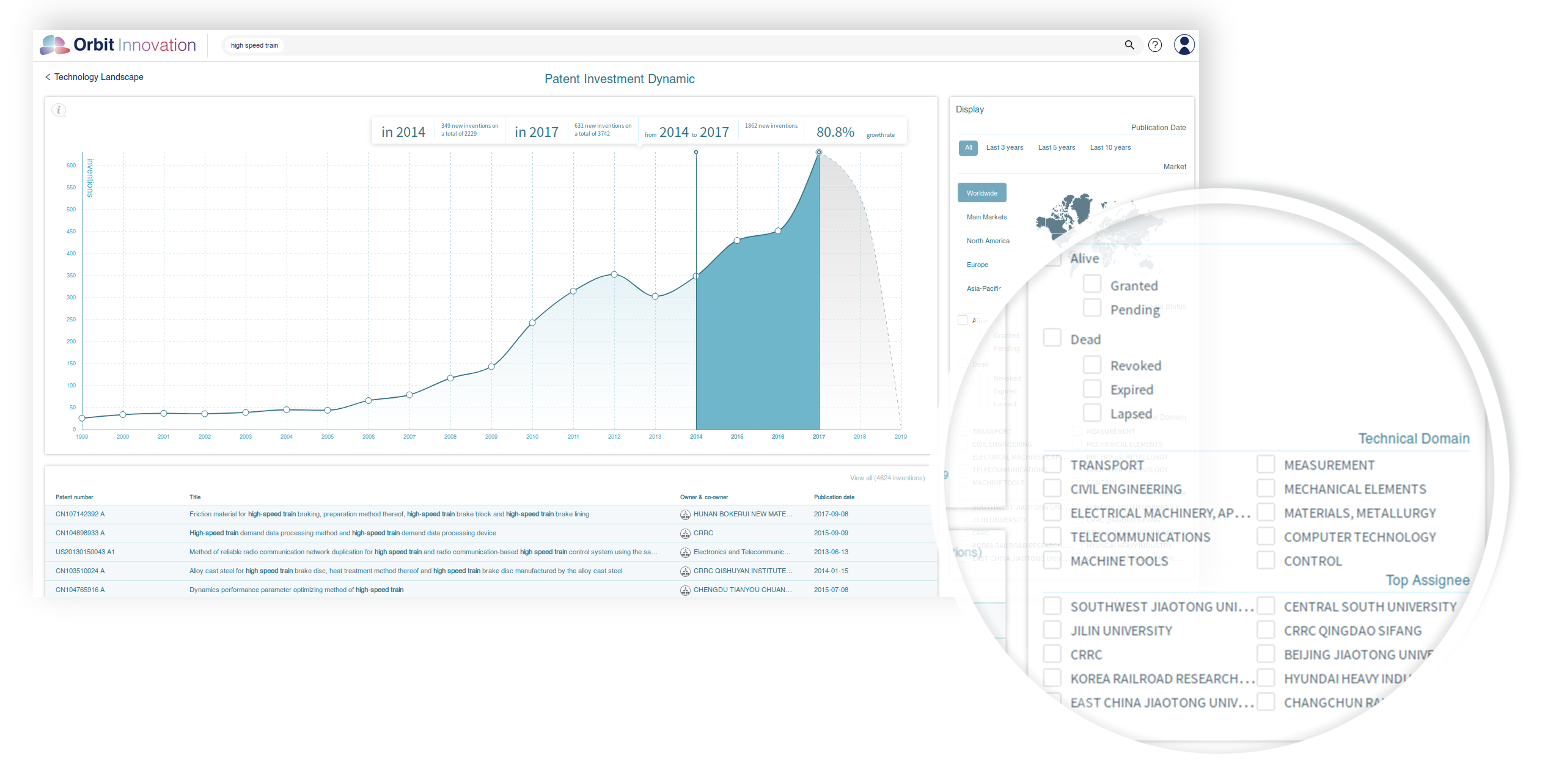 Zoom and export PNG
All graphs in Orbit Innovation can be zoomed in and out for better readability and accuracy. They can also be exported to PNG format with transparency and be easily integrated into presentations.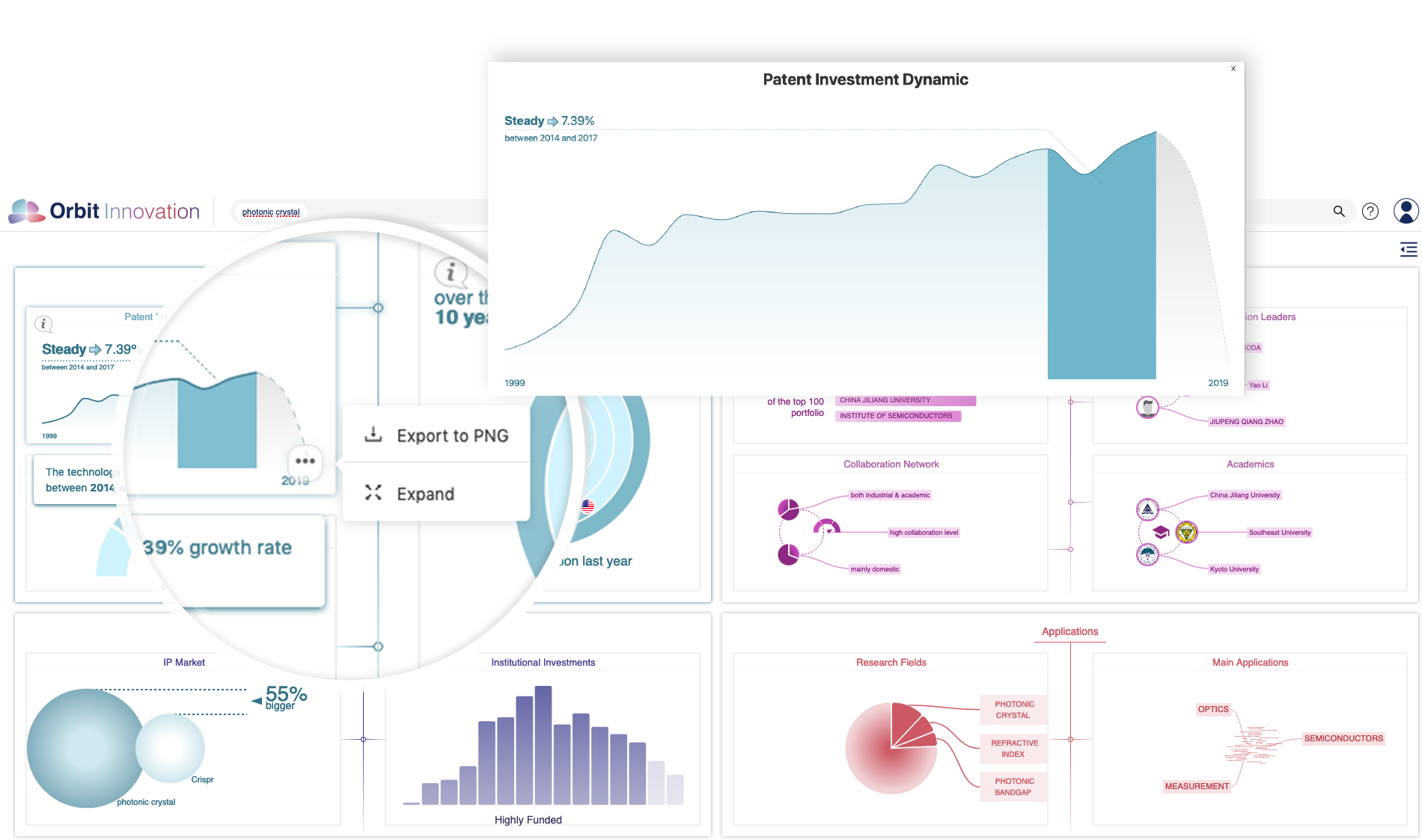 Addition of news and corporate information on the Organization sheets
Thanks to the integration of the start-ups data, access business news on the organizations' profiles, as well as a synthetic analysis of their funding, investments and M&A.