Large drawings view
New option to increase the size of the thumbnails displayed in the hitlist.
We have added a new results list display mode: All drawings (large). As the name suggests it's similar to the existing All drawings view but the images are 50% larger making it easier to understand the details without having to open the image tab.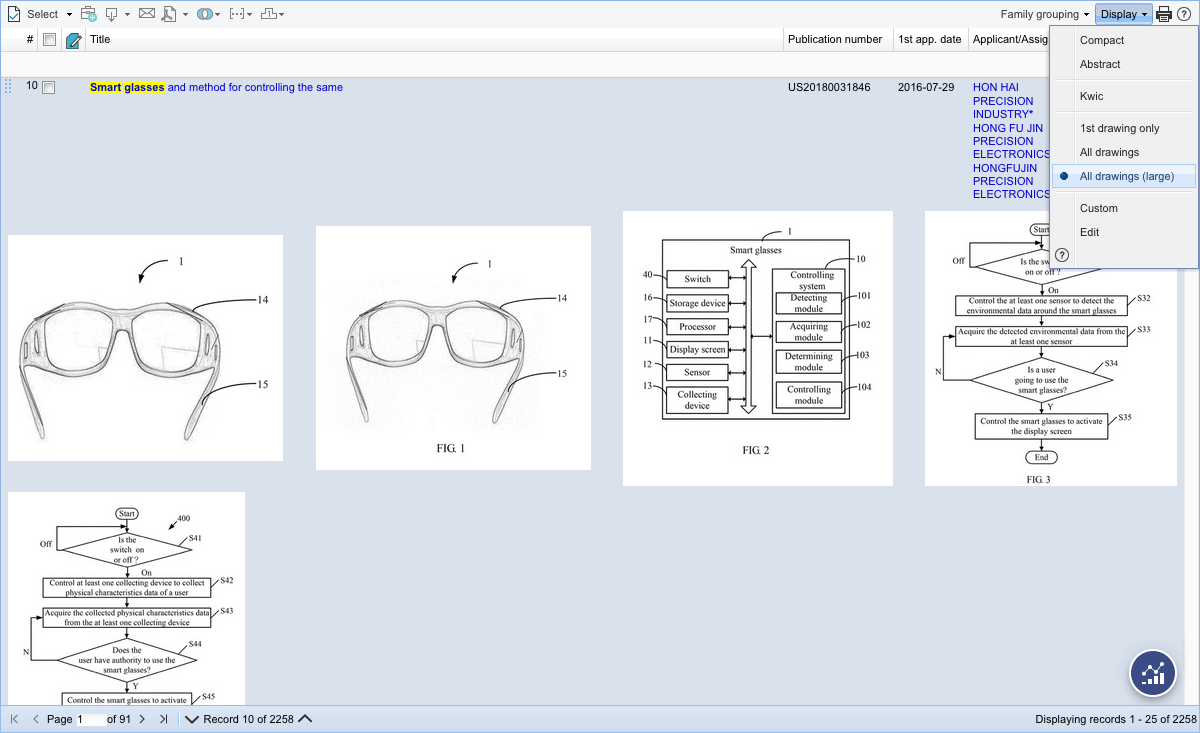 We have also made a few design tweaks to the display menu targeted at making this menu easier to understand and use. Similar items have been grouped using separators in the menu and the access to the custom options has been made more efficient:
- If you click Custom your last custom hitlist will be displayed immediately
- If you click Edit you can immediately edit and apply a new custom hitlist.
In the old design this was a two-step process: you had to select custom before you could edit.