New Orbit Intelligence exports
Orbit Intelligence Exports have been fully revamped, bringing further harmony in the menu, the fields and the profiles, from one electronic format to the other, resulting in greater efficiency and usability.
An export button for multiple options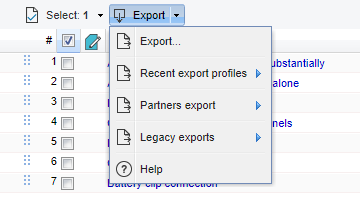 The Export button in the toolbar is still split in 2 parts:

The Export button. Clicking on the button will export your last selection of fields in the same electronic format, making your export more productive and time-saving.

The descending arrow. The arrow displays a menu with different options.
A single menu for all exports
The default export menu serves all your export needs.
Electronic formats. As illustrated below, all export formats are accessible in the same screen.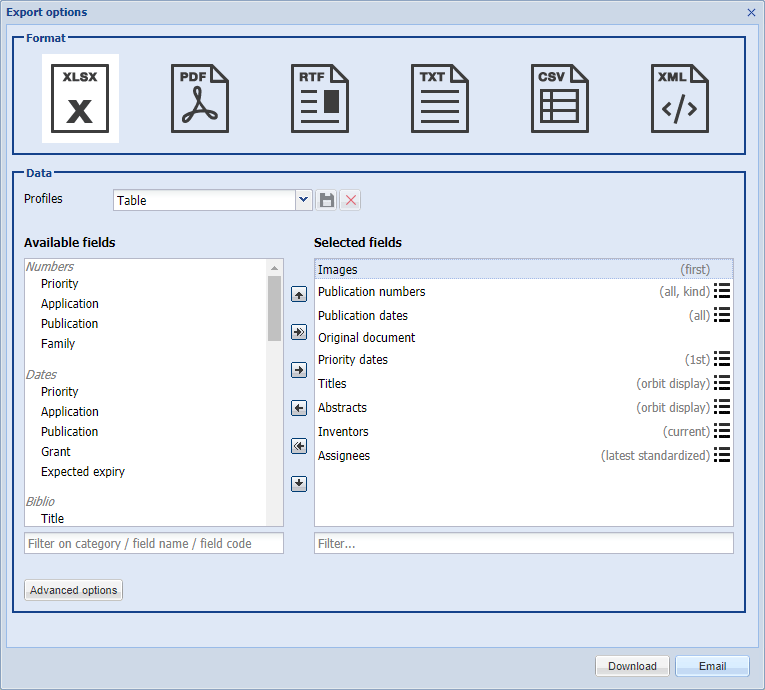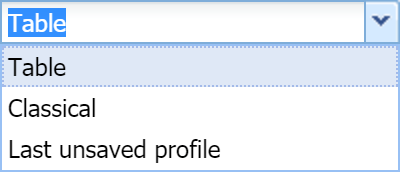 Export profiles. The "Profiles" menu offers a selection of layouts contextual to the selected electronic format. The "Last unsaved profile" option permits to launch your latest export preferences.

New profiles can be created very easily. Once you have selected the electronic format and fields of your export, simply type the name of your new profile and click on the "Save" floppy disk icon.
To recall and use or edit an existing profile just select it in the dropdown list. Finally, to delete an existing profile, just select it and click on the delete arrow icon.
Harmonized fields
"Available fields" & "Selected fields" . This section contains all the fields which can be included in the export. Use the "Ctrl" key to select multiple fields at once and use your mouse to drag them to the "Selected fields" section on the right. You can also use the right (and left) arrows in the center to move them to the requested section.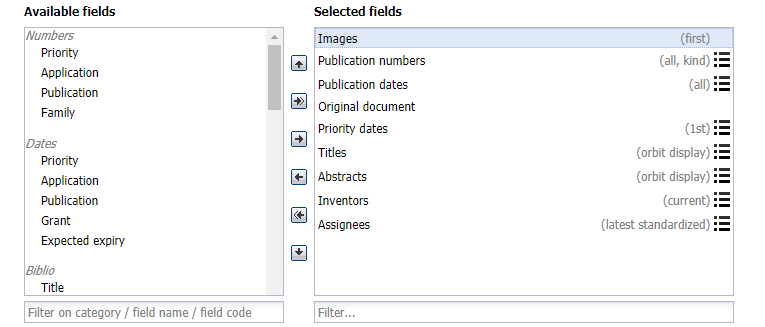 The up and down arrows can be used to adjust the position of fields in the exported records (in the right "Selected fields" section).

Selected fields - Subfields. Some of the fields you have selected show a "burger" icon, as illustrated below. This burger icon highlights the presence of subfields. Simply click on the icon to list those subfields to be selected in your export.
Advanced options

Clicking on the "Advanced options" will open a window containing various options as illustrated below.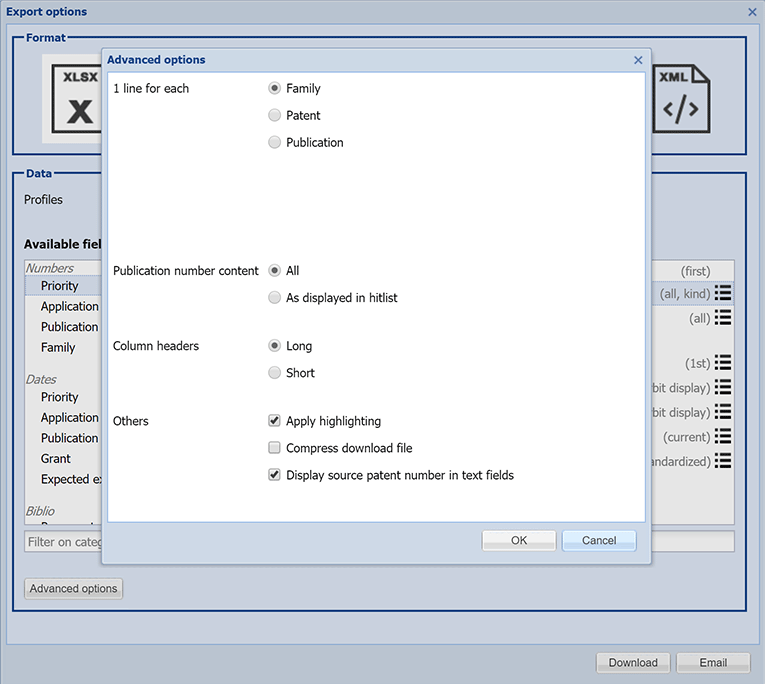 Legacy exports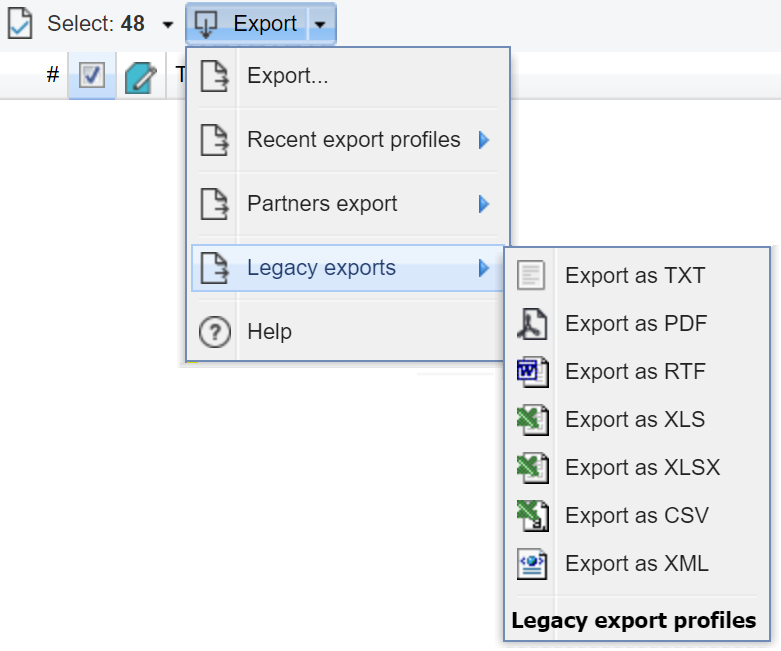 Although new exports are far more complete, flexible and efficient than old ones, "Legacy exports" will remain available for a limited time only, as illustrated below.