New filter option
You can now filter by 1st publication year in Orbit Intelligence.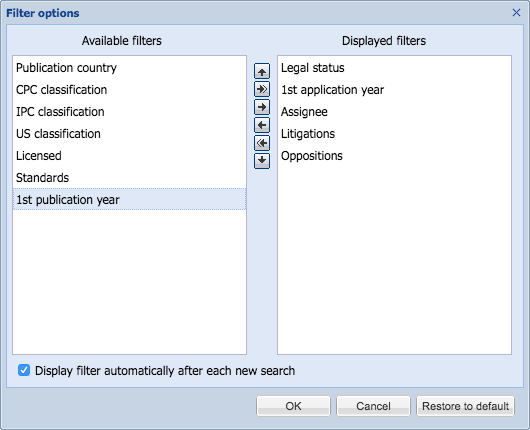 To access this new filter just open the filter options and select this new field.
As with other filters you can see before you filter how your result set is distributed between the year ranges.
Click the desired range to start filtering. Once you have selected a 5-year range you will be offered the possibility to filter by individual years.