Orbit Innovation
New filters by country and year
New filters by country and year of publication are now available from the analysis view using the "custom" button.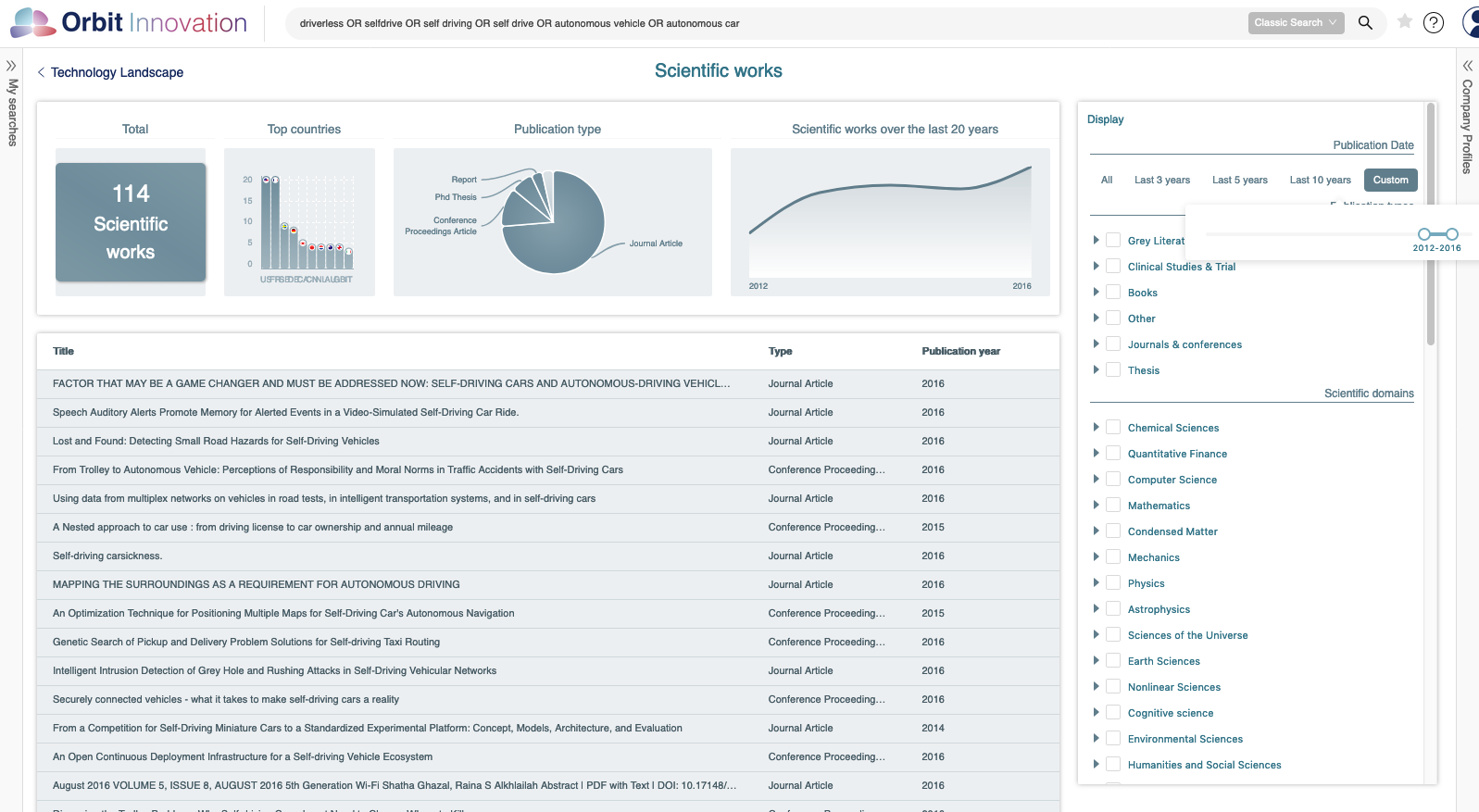 Using the timeline slider, you can now choose a year or an interval of dates to select specific documents.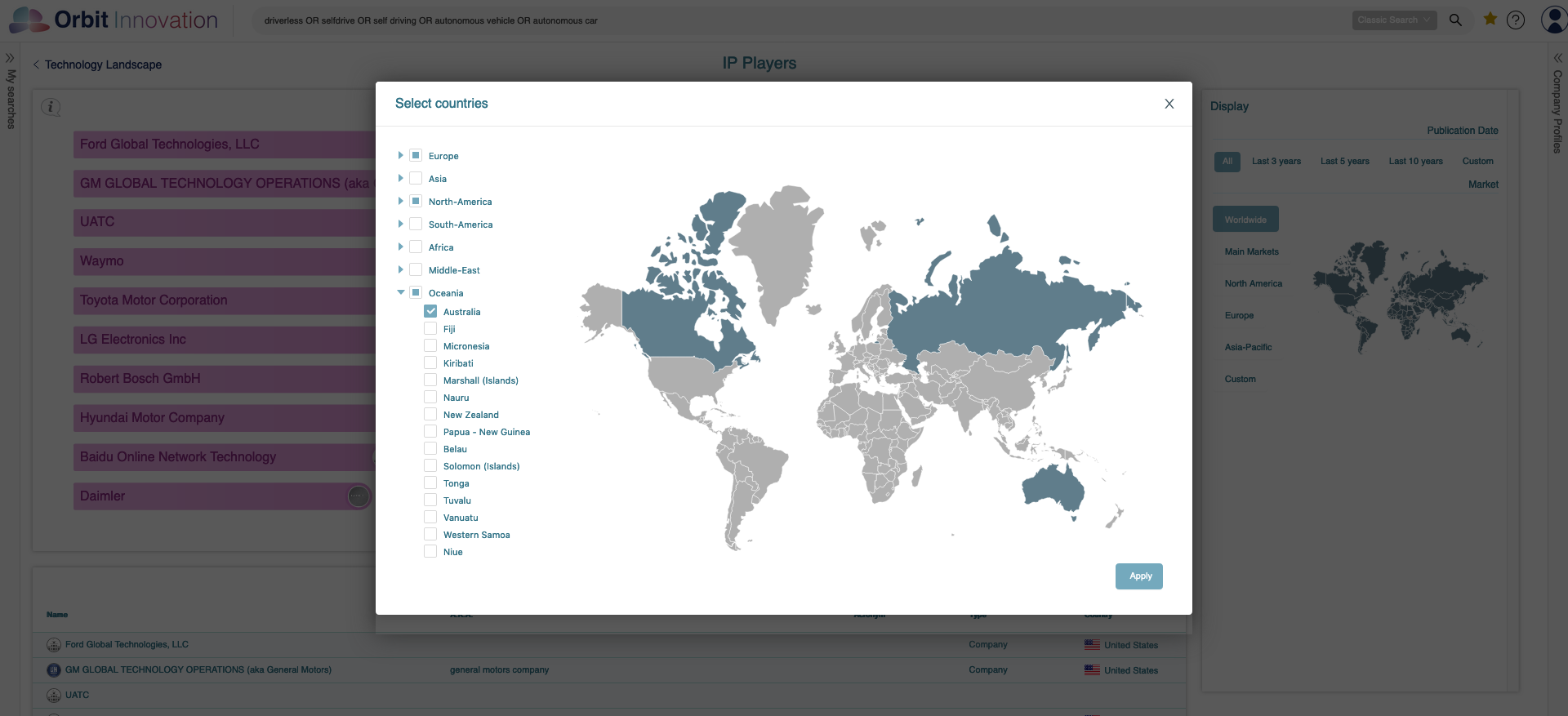 Using the country list or clicking on the map, you can now select whole continents or filter on specific countries.