Say hello to the new homepage of Orbit innovation
Brand new Smart Search feature, shortcuts and news feed, all you need to dive in efficiently and effortlessly in Orbit Innovation or pick up where you left off.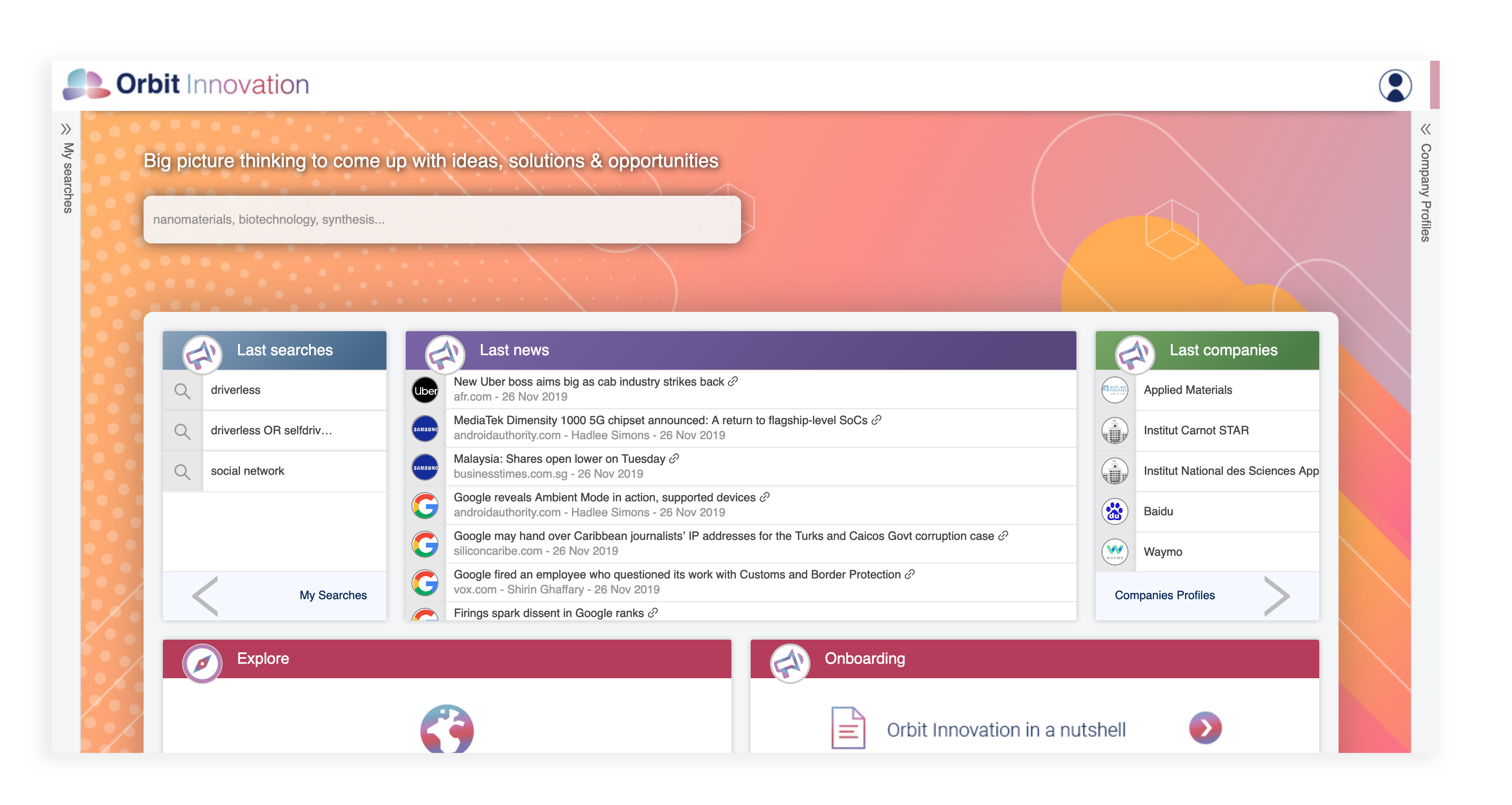 The new homepage allows you to quickly access your latest searches and bookmarked companies, via shortcuts on the right and left.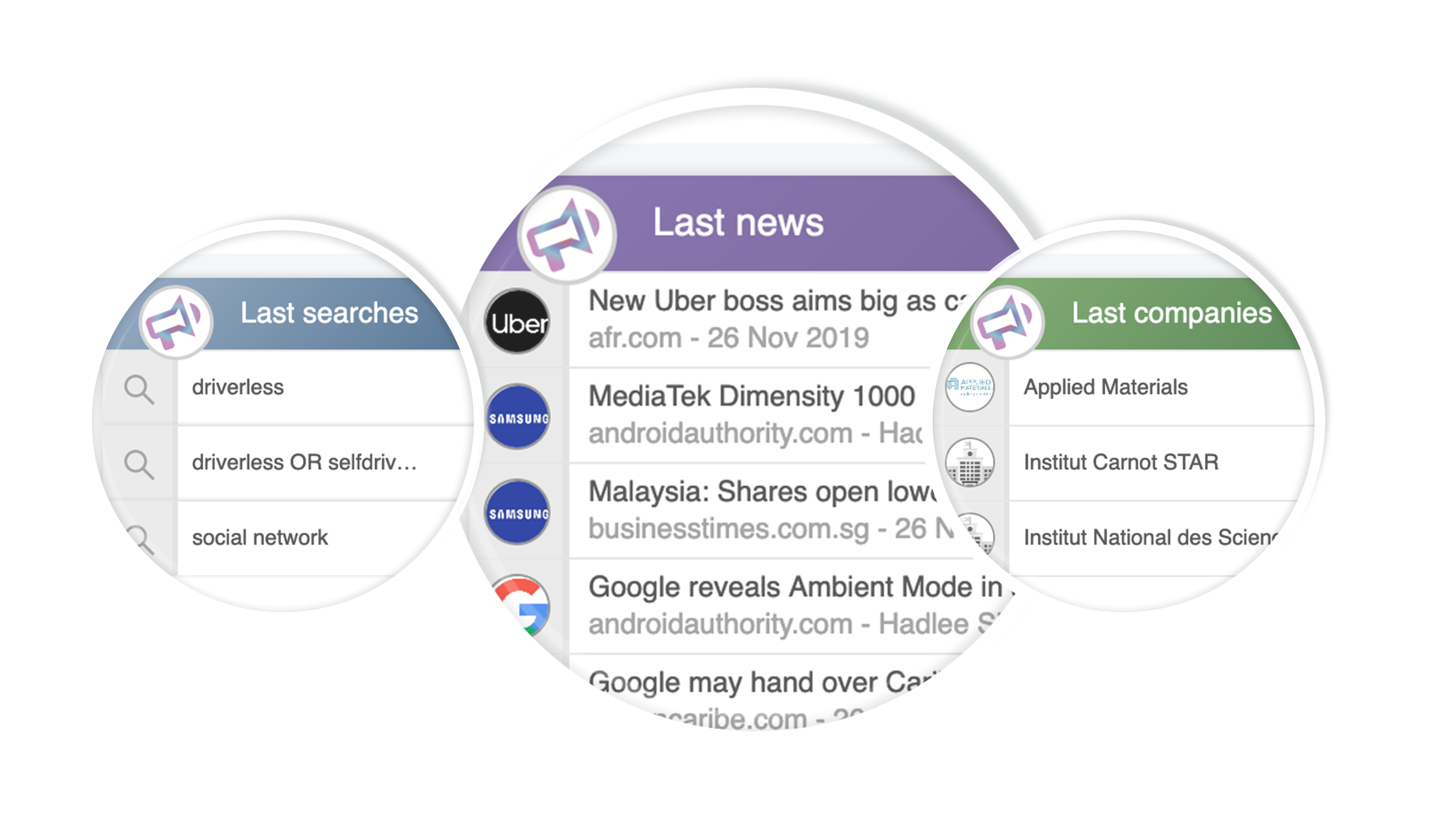 A news feed updated in real time is now displayed on your homepage. It gathers the latest information on companies you have bookmarked.