New Orbit Express Version
Orbit Express is a web application dedicated to non-information professionals such as researchers, scientists or managers who want to search and quickly analyze patents on their own. Orbit Express can exchange information with Orbit Intelligence thanks to shared directories.
The new version (2.1.14) of Orbit Express has been released. The processing speed has been improved as well as the overall Orbit Express performance. This version includes usability improvements, a new semantic search engine and a help manual in four languages.
---
Usability improvements
The new search page now offers 3 search options: Easy Search, Advanced Search and Semantic Search.
Easy search. When you connect to Orbit Express, this is the landing page that opens to start a simple search. The system will optimize your query based on your input, so you do not have to worry about the search syntax.

Advanced search. If your search needs to be more specific about which fields should be searched and combined, this page will give you far more flexibility and control.

Semantic search. This page handles natural language processing. You can describe your invention with your own words or copy/paste whichever text describes it better, either from a patent, a scientific publication or else.

---
New semantic search engine
The semantic search engine has been upgraded and provides better, more accurate results by default. All semantic search results are ranked by descending order of relevance.

The search can be fine-tuned using the "Search similar patents" option on a selection of relevant inventions.

---
Help manual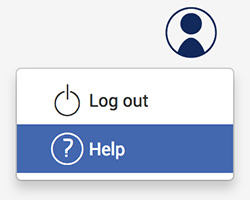 A help manual is now available under the User icon/menu.
The help manual can be printed in one run and is available in the following languages: English, French, Japanese and Chinese.