Non-Patent Literature
Search scientific literature alongside patents
You can now view Non-Patent Literature (NPL) directly alongside your patent results within Orbit Intelligence. To access this new content simply click the Non-Patent Literature tab in your results set.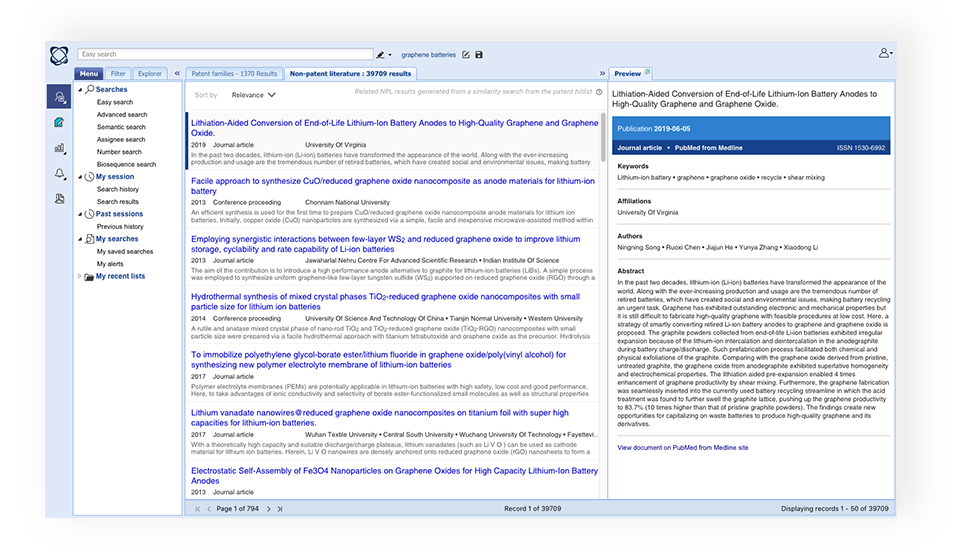 This initial development is only available via the beta URL beta.orbit.com.

Data coverage
Questel's Non-Patent Literature archive includes:
108 million scientific publications (journal articles, conferences, thesis, books, posters, grey literature, reports…).
270 000 clinical trials.
250 000 grants and collaborative projects.
The archive is updated monthly.