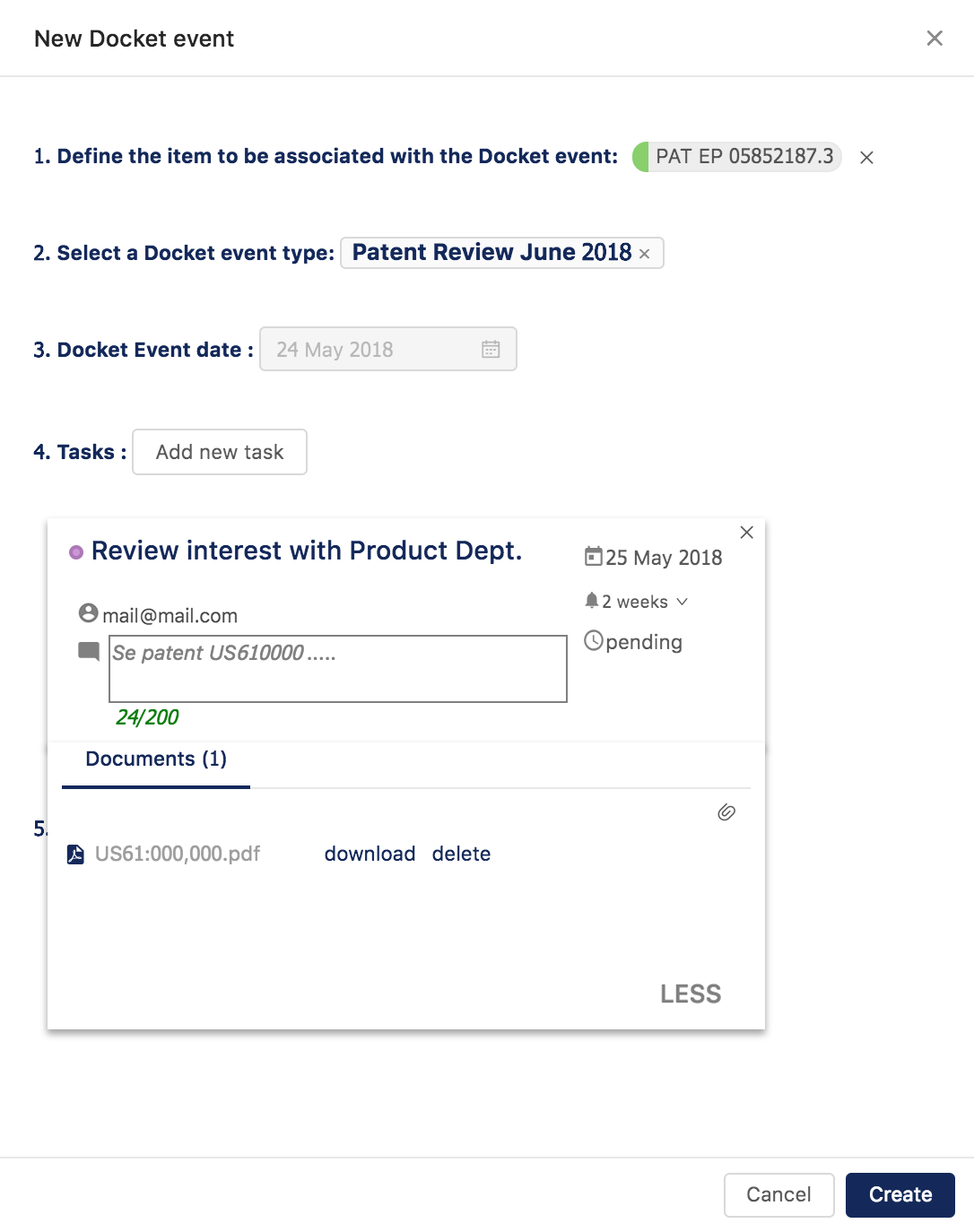 It is now possible to create custom events and associate one or more deadlines of your choice. This enhancement complements Orbit Asset's docketing module by covering all functional requirements.
The design and functionalities have also been improved:
Add a document to a task ;
Assign the task to a particular user ;
Insert a comment.
Users can thus benefit from a complete auto-docketing system (law engine) and optionally complete it with specific tasks.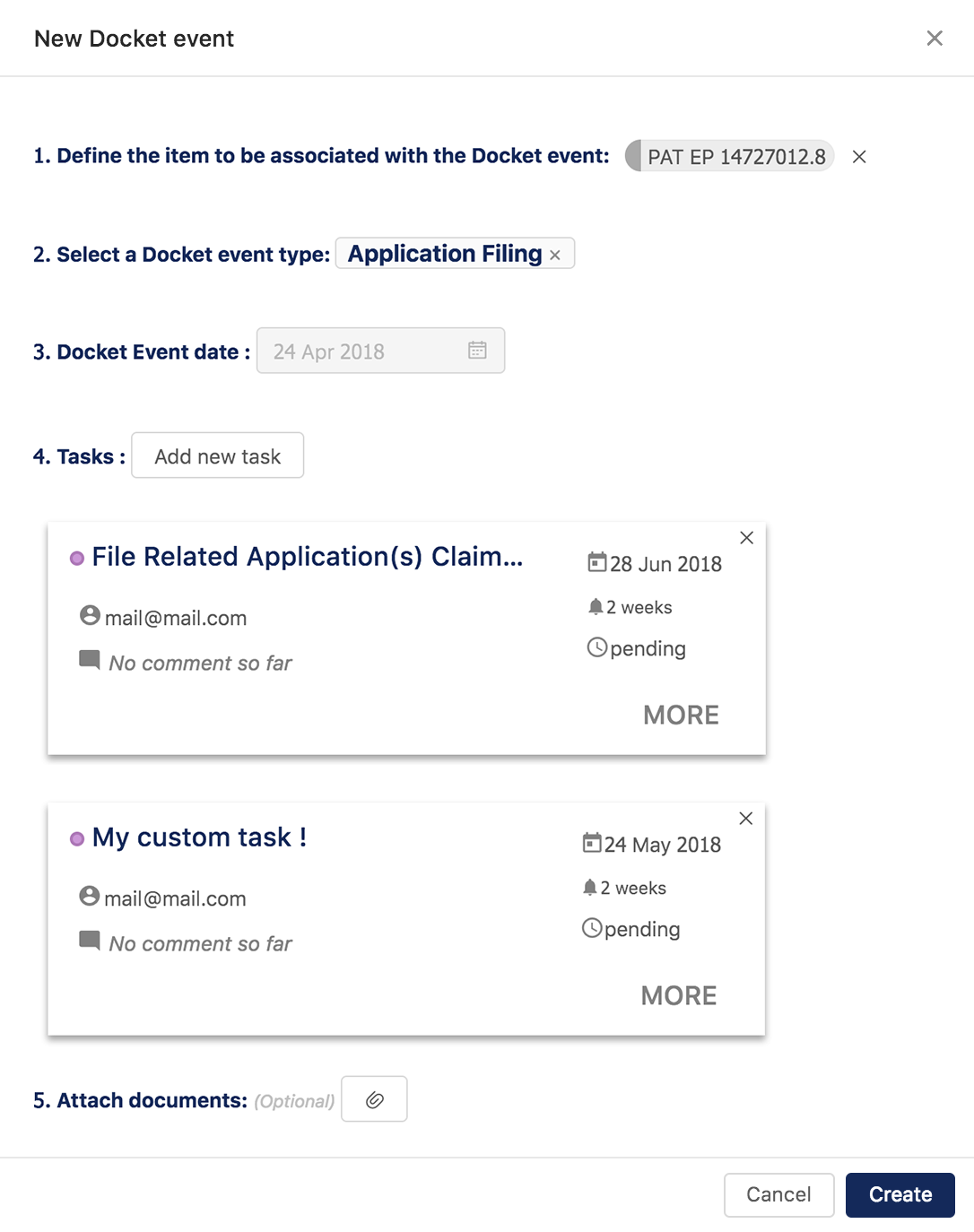 Case study 1
Upon receipt of an official letter from the European Patent Office, the user will inform this event:
Choose the designated asset ;
Determine the event type.
The system will then automatically generate the tasks associated with this event (reminder and deadline). In addition to these automatic tasks, the user can manually add a task if he wishes to check specific aspects before answering this official letter ("Add new Task").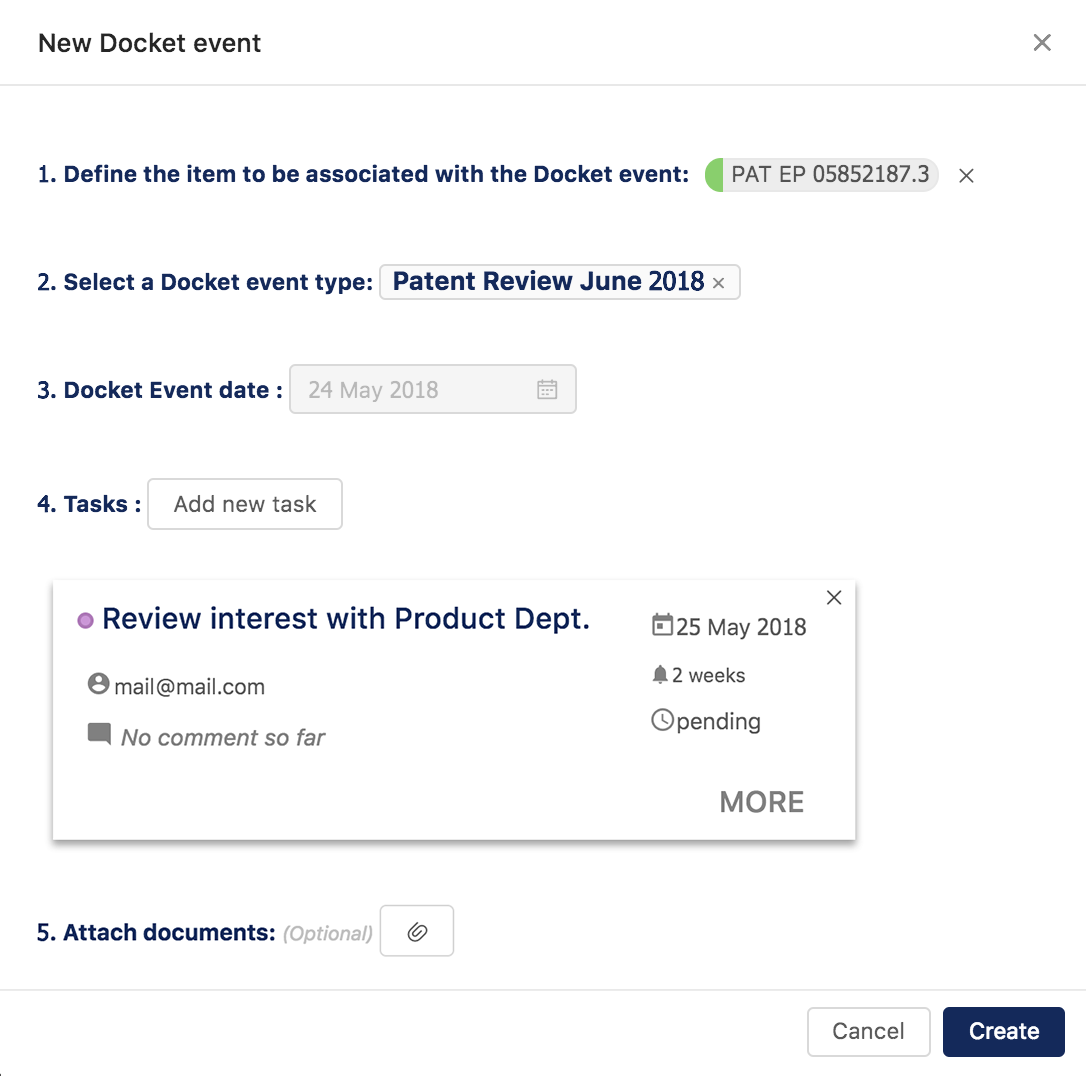 Case study 2
During a portfolio review, the user wishes to validate that it makes business sense to keep a patent. He can now create a new event (for example "Patent Review June 2018") and associate one or more tasks (for example "Review interest with Product Dept.") with an owner and a custom deadline.