Orbit Asset Docketing module
Monitoring procedures and meeting official deadlines for intangible assets.
Following procedures and meeting official deadlines are critical and tedious tasks for any intellectual property department. Orbit Asset includes a Docketing module that allows you to optimize those operations and to restrict your dependence on the various service providers that assume this role.
Manage the entire life cycle of every patent
Automatic calculation of due dates
Deadline reminders
Action and document history
summary of the status of each procedure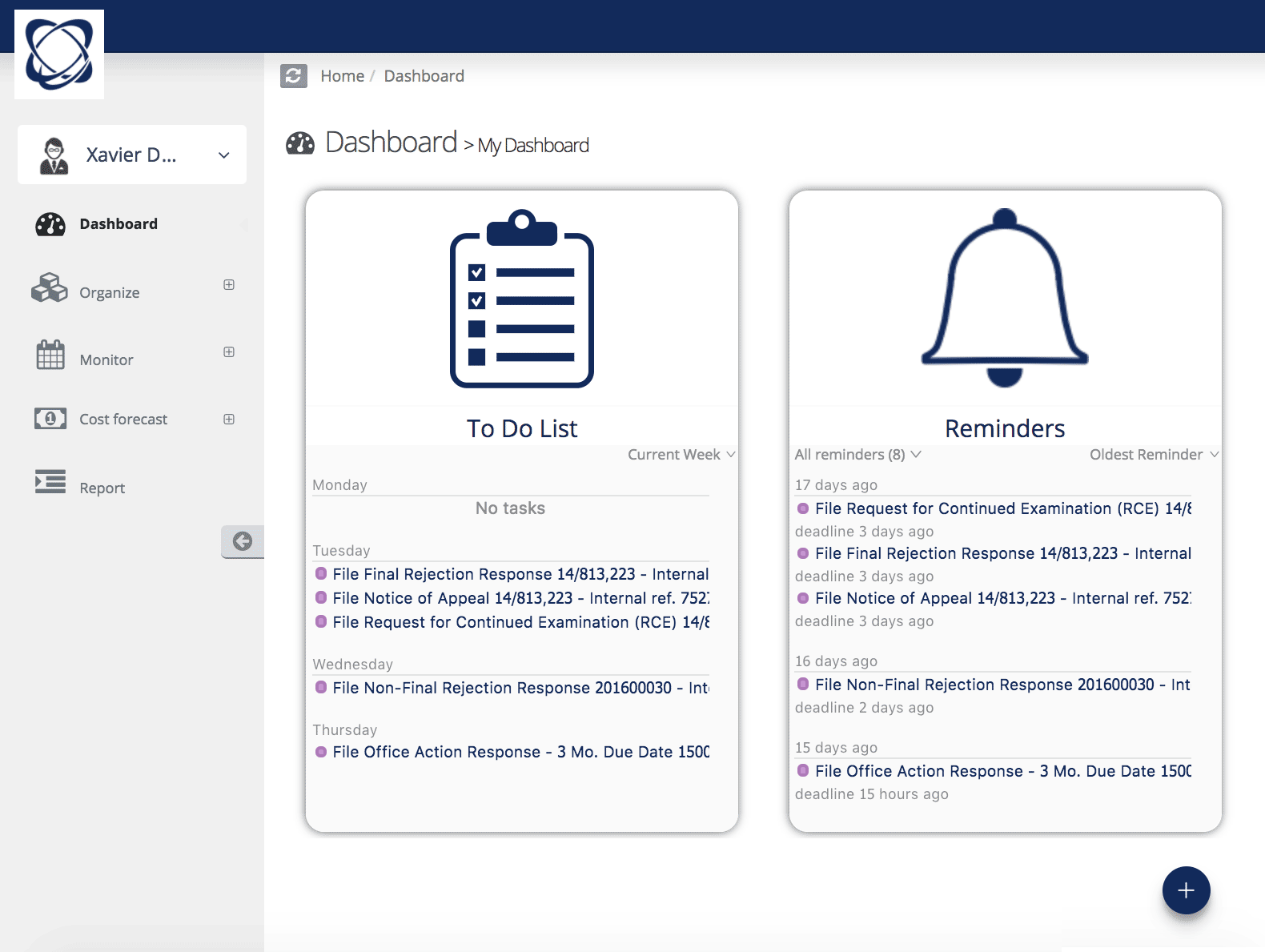 Limit your risks and simplify your process
A country law engine that lists precise, structured and detailed events and optimizes information entry.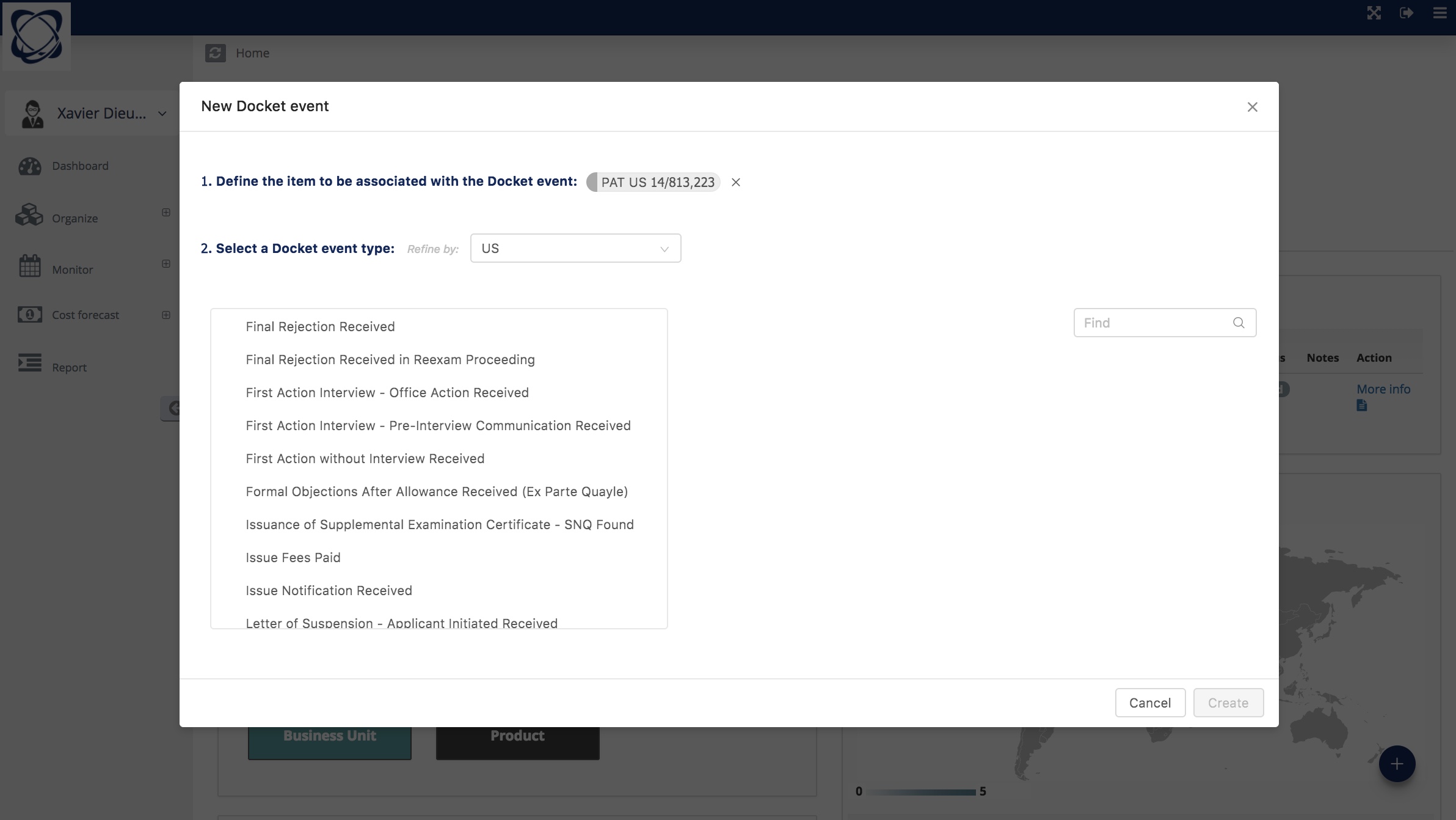 An "Auto Docketing" system that generates recurring tasks and their deadlines automatically.
100% automated docketing for US patents thanks to the direct and secure link to the "Private PAIR" (deadline creation and document import). Soon available.
An elegant interface focusing on the user experience.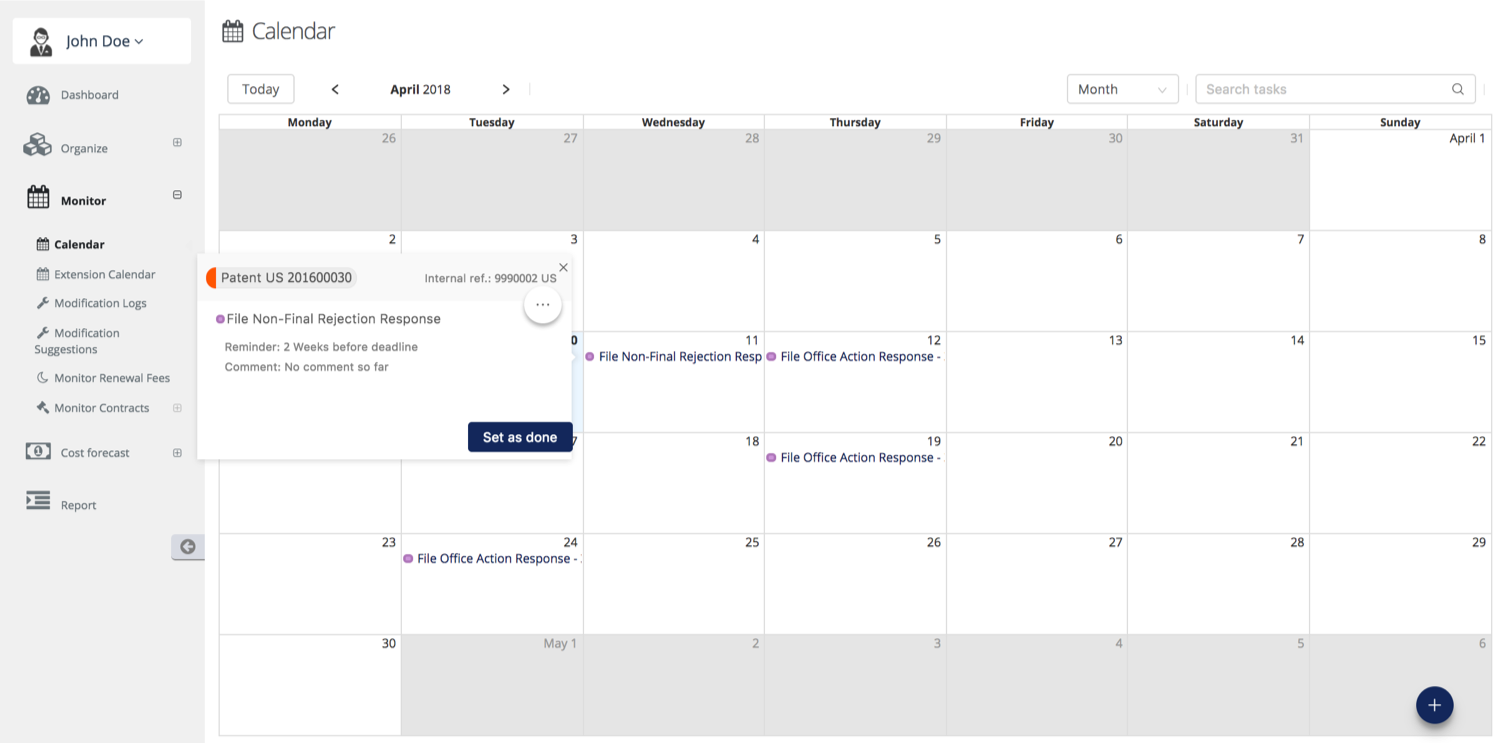 A cloud-based updating of country laws completely transparent for all users.