New Orbit Intelligence permalinks
Improved patent layout and content originating from Orbit Intelligence
From now on, the web page displaying the patent adopts the Orbit Express layout and provides additional content :
Independent claims
All claims
Description
All drawings in high resolution (clickable)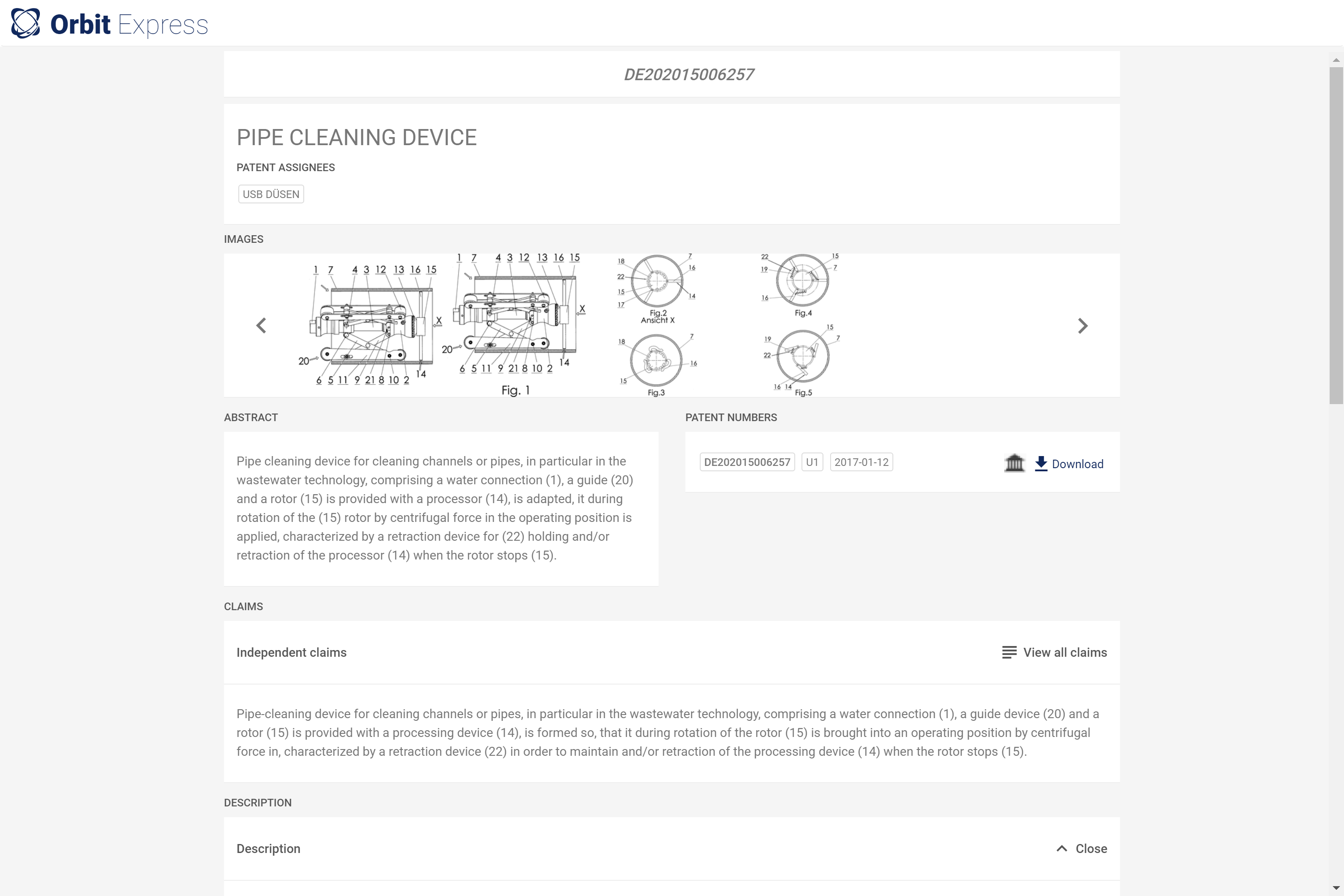 As a reminder, sending a selection of records by email is a simple and efficient 3-steps process:
1. Once you have executed a search and selected relevant patents, simply click on the envelope button above the hitlist.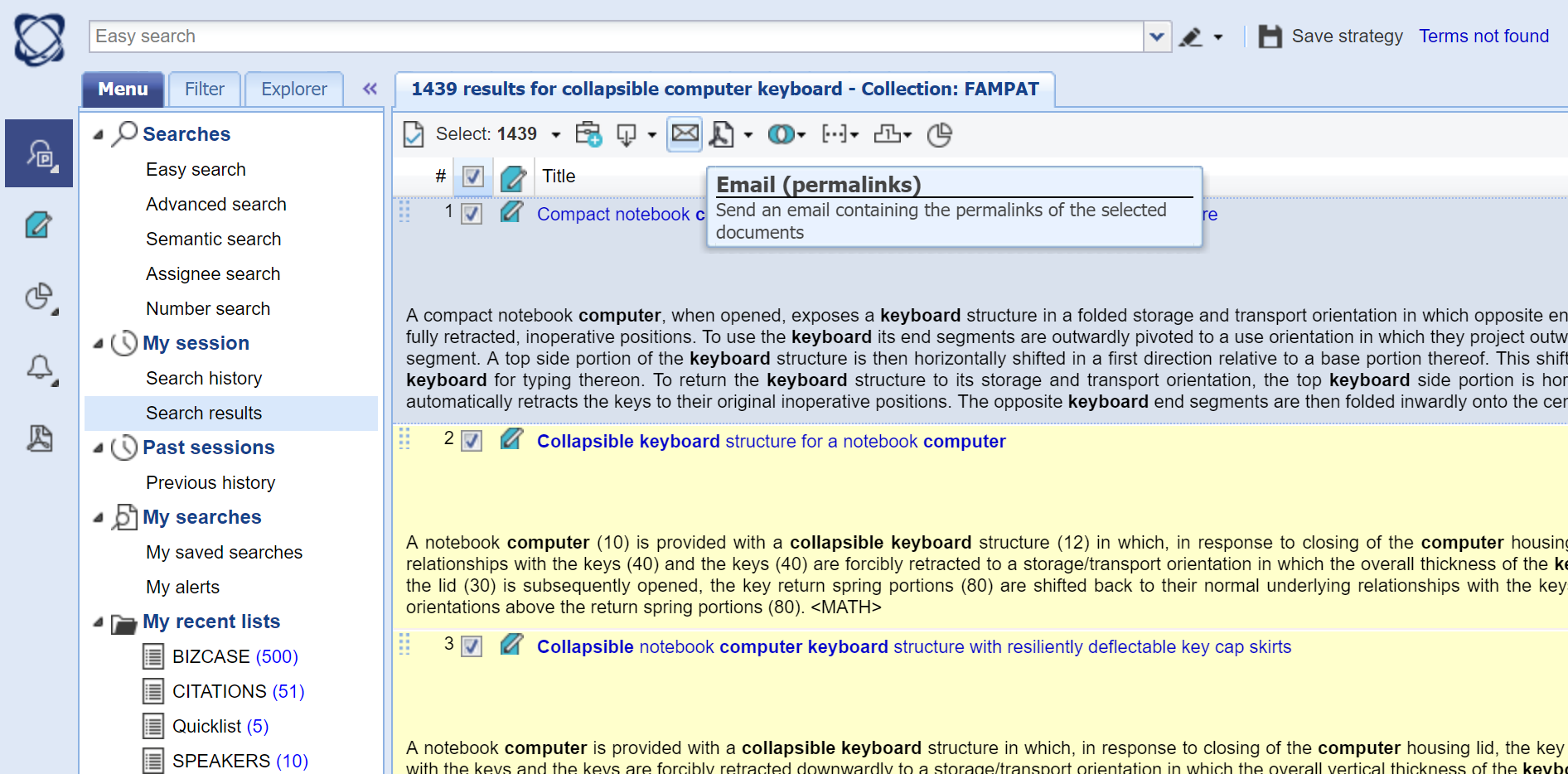 2. Customize the message, typing an optional subject and comment.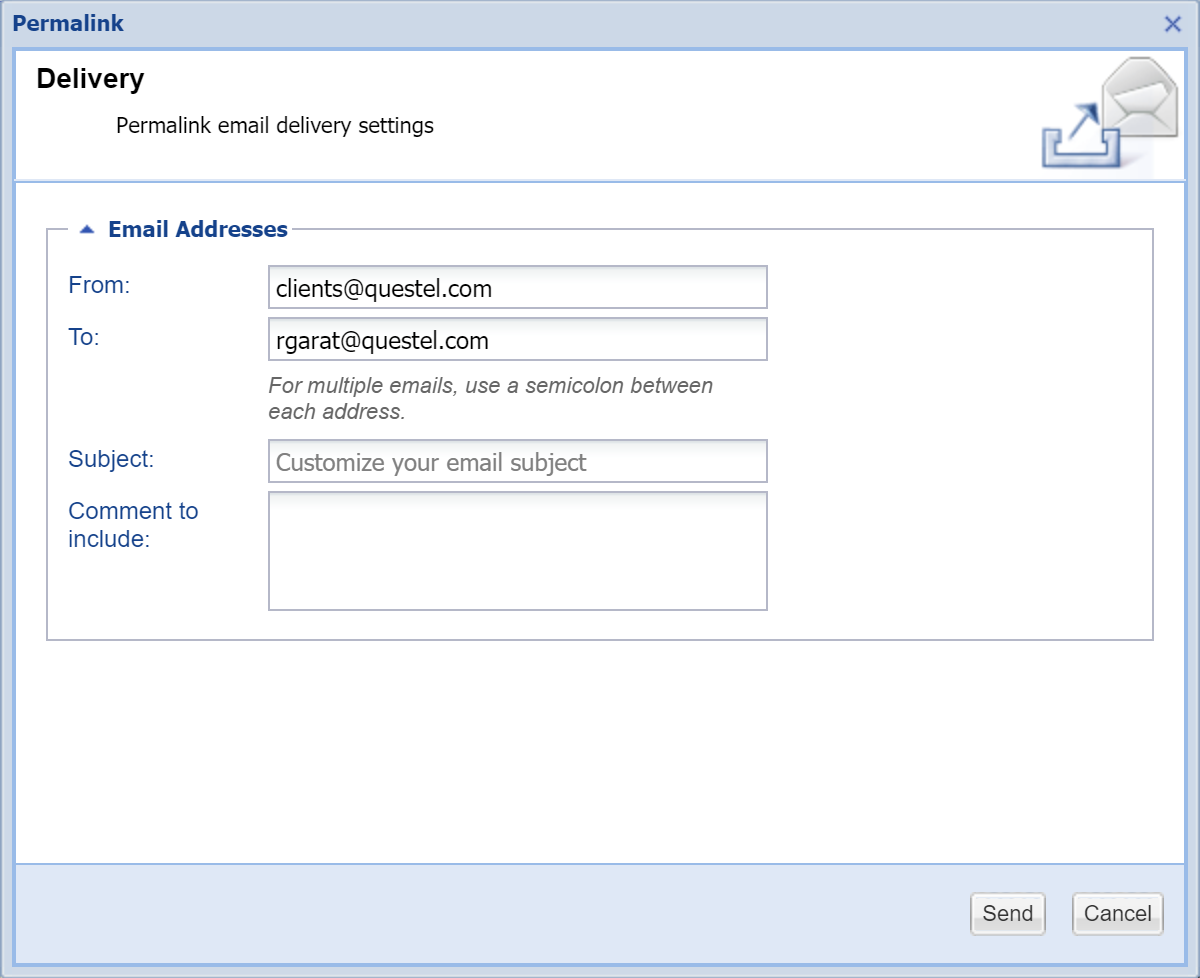 3. Validate the operation clicking on OK.

Recipients will receive an email containing the list of patent families with their title. Clicking on a link opens the patent in its new shape.