Re-assignment display
Focus directly on the key assignment data
Re-assignment data is the information on patent ownership changes, recorded by the different patent offices. Over the next few months, our coverage of re-assignment data will expand significantly. You can now view this data in the Biblio tab as shown below.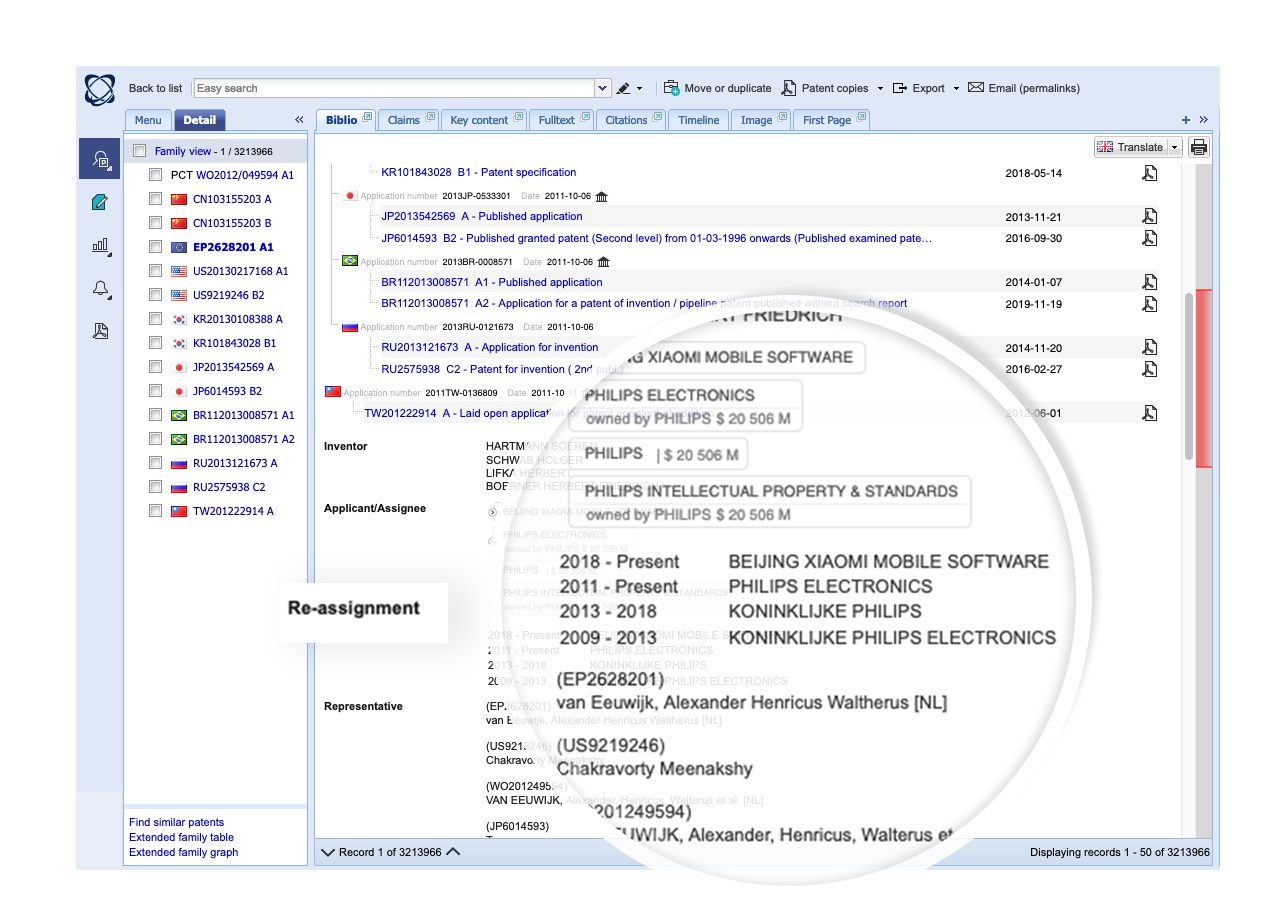 Full dates have now been replaced with years to improve readability. However, you can still access the full date as tooltip.

Re-assignments which lasted less than one day are no longer displayed in the family view to improve readability. The full details are still available in the publication view and via the exports.