Orbit Invention
now integrates Orbit Express
Orbit Invention stakeholders are now able to import patents provided by IP specialists or to search patents
The seamless integration of Orbit Express facilitates information sharing with IP specialists, while making patent information available to all stakeholders involved in the process.
Here is the procedure to import a list of patents.
In Orbit Invention, click on the Patent Search tab.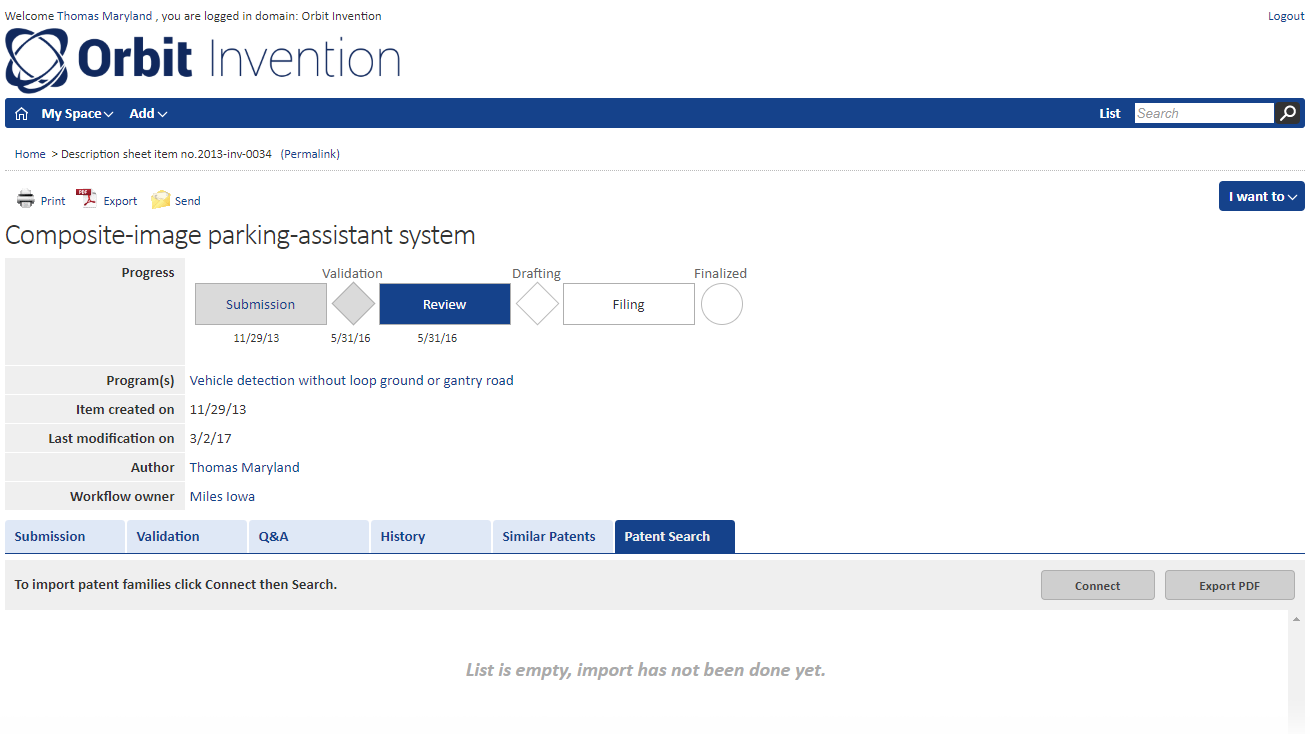 Click on the Search button.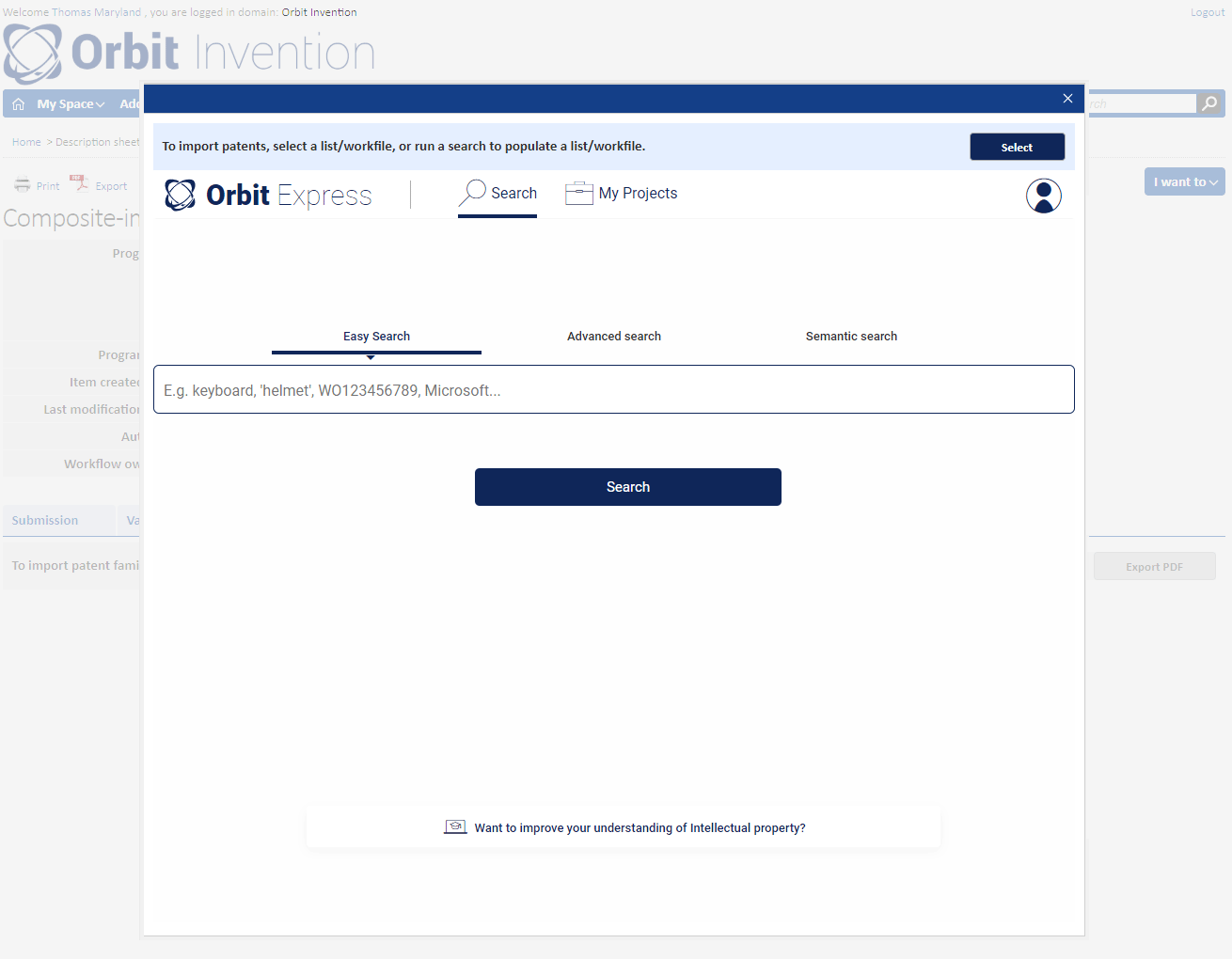 Search results can be added to a List which can then be accessed from the Select button at the top right handside of the screen.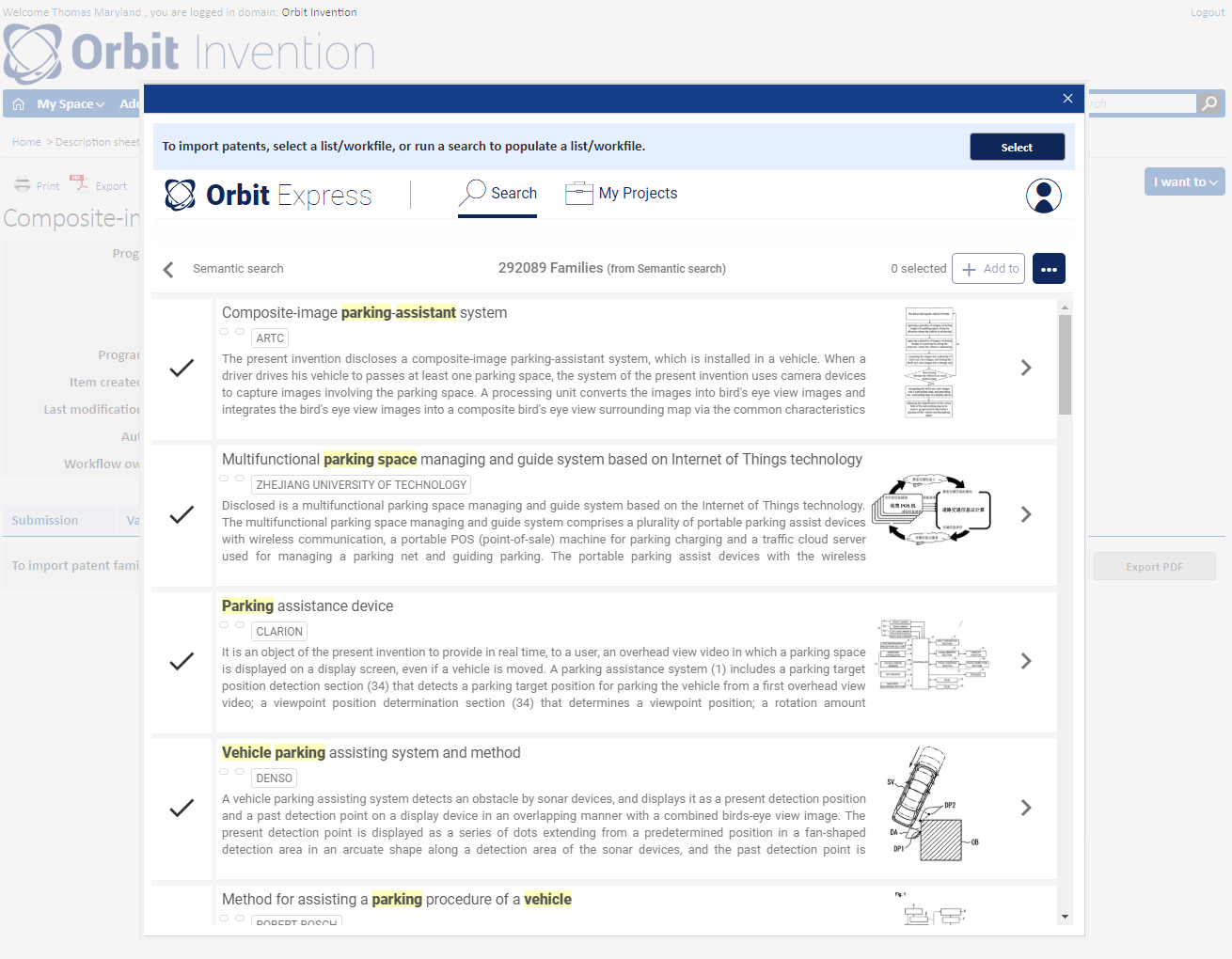 Users can fetch the desired List.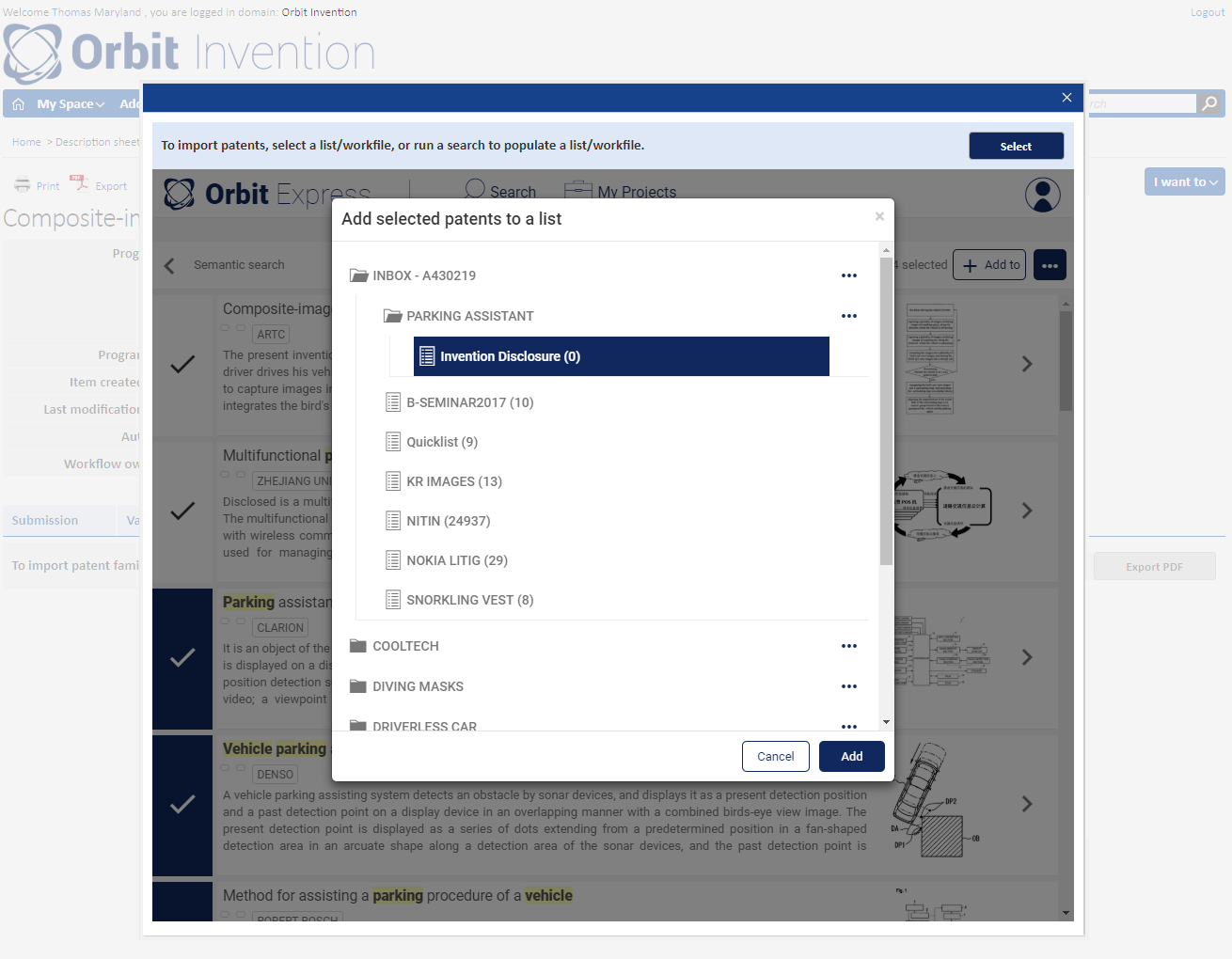 All patents contained in such list are then immediatly imported under the Patent Search tab.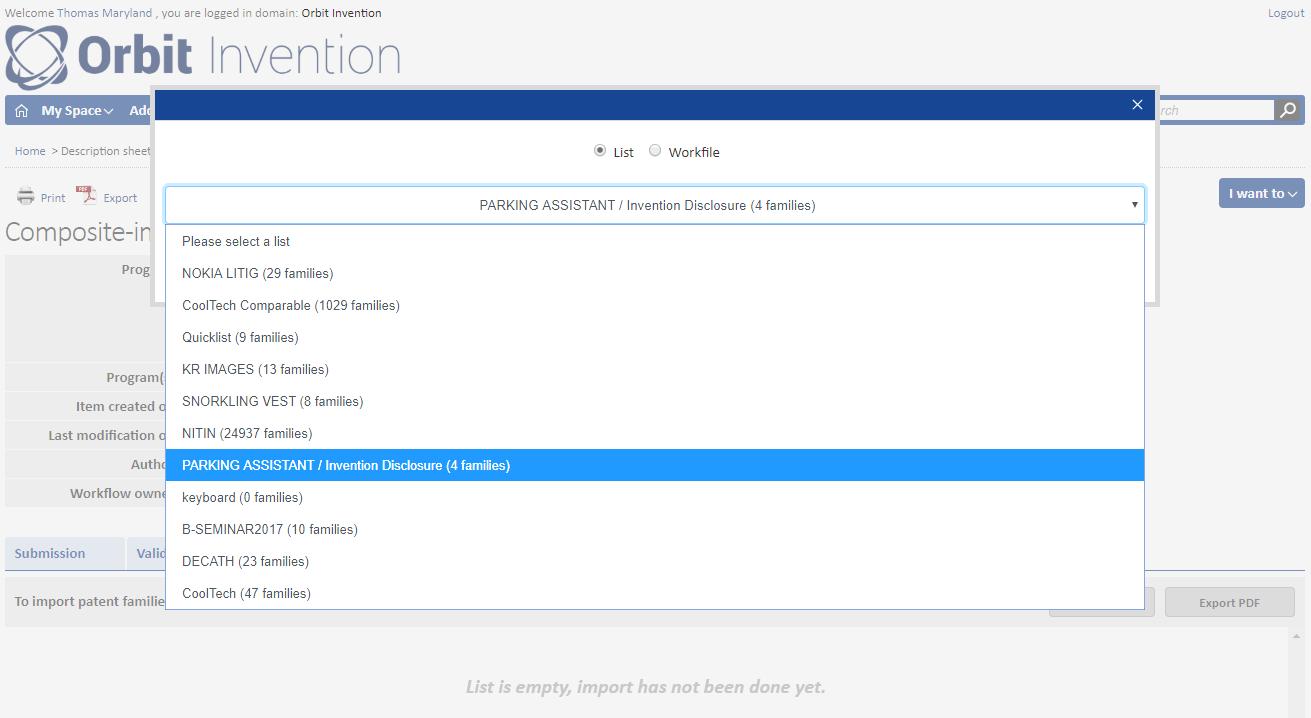 Expert patent searchers can also share Orbit Intelligence search results by adding them to a List. The Orbit Invention user can import such List in the Patent Search tab using the Select button.