New Smart Search of Orbit Innovation
Discover the new Smart Search of Orbit Innovation. This innovative feature allows you to easily create complete and clear searches without prior knowledge. Whether you are an expert in search tools or not, you simply build complex queries within seconds.

A new autocompletion system allows you to better choose your concepts helping you build a powerful search.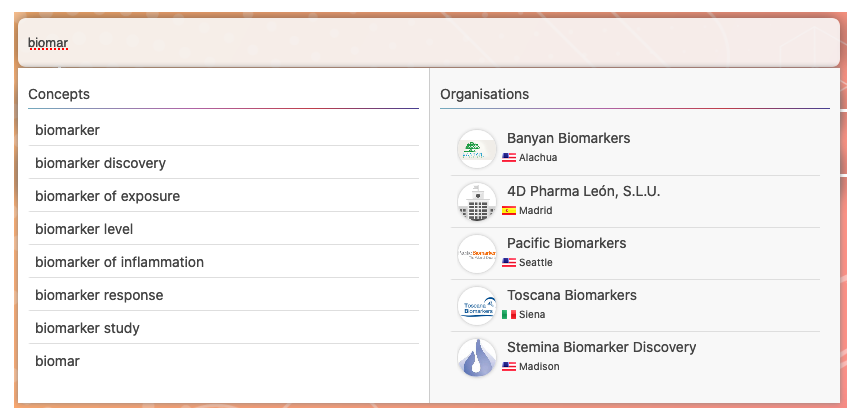 You can also search directly for organization names (companies, universities…) and, open their profiles in one click.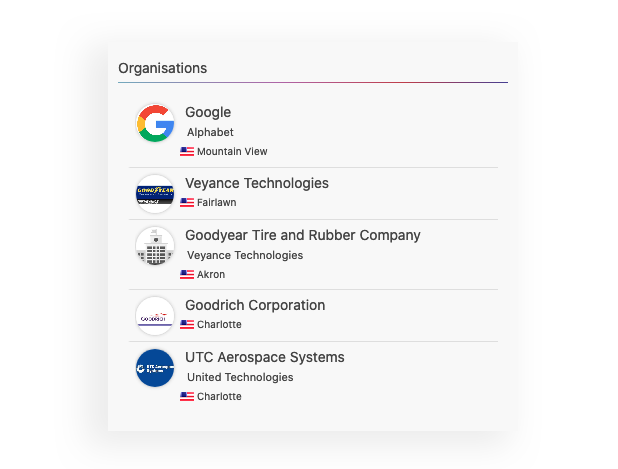 Ultimately, you can even create searches combining concepts and organizations!
The new Query Builder allows you to easily create robust searches by breaking down each element by line.

An innovative and intuitive system writes the query simultaneously in plain text while you create it, allowing you to validate your understanding and better explain the parameters and search operators.

You can add synonyms or suggestions to broaden your searches by using the "add concept" search field. The autocompletion system then helps you find new concepts.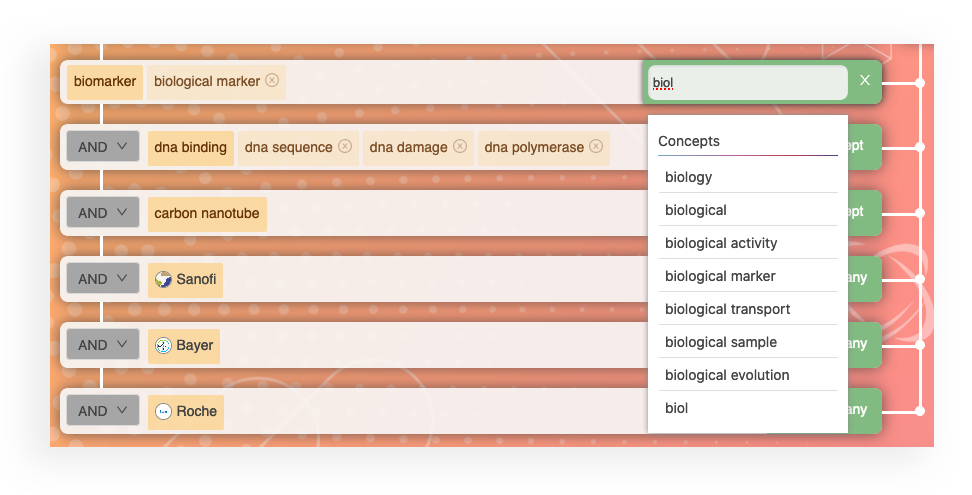 To delete a concept, simply delete the corresponding line via the "trash" icon.
Switching from AND to NOT, you can exclude concepts from your search.

Checking "Include concepts declination", you allow the system to search for plurals and declinations of your concepts, and thus you expand your results. This option also saves you the effort of searching for plural words and saves you time.

If you are an expert, you can view the syntax search at any time by clicking on "Show syntaxic search".