US Pair, US Gazette and Orange book
Questel has completed the integration of three new legal status data sources: US Pair, USPTO Gazette, FDA Orange book.
---
Real time updates
These new data sources supplement our existing legal status database, they allow us to effectively eliminate the time lag between legal status changes being made at the USPTO and those changes being displayed in our database.
Our legal status database is updated each week with new data from US Pair and USPTO Gazette.
---
Additional details
US Pair
US PAIR is the USPTO's Patent Application Information Retrieval portal.  It contains up to date legal status information for all published US patents and applications.
USPTO Gazette
The USPTO Official Gazette is published weekly by the USPTO (US Patent Office).  It contains information which relates to the legal status of US patents such as;
Opposition proceedings; handled by Patent Trial and Appeal Board (PTAB) including Inter Partes Reviews (IPRs) and re-examination requests.
Maintenance fee notices; payments, lapses & reinstatements
License information
FDA Orange book
The "Orange Book" is published by the FDA (US Food and Drug Administration) and includes a list of drugs and associated patents which have been approved on the basis of effectiveness and safety for the US market. From a patent perspective this information is critical as the the approved drugs are often granted a "term extension" which can push the expiry date of the associated patent(s) beyond the standard 20 year maximum life period.
A list of new legal status event codes which have been added to our legal status database can be found here:
Download table of new legal status event codes.
All of these can be viewed in our legal status tab and searched directly from Orbit Intelligence.
---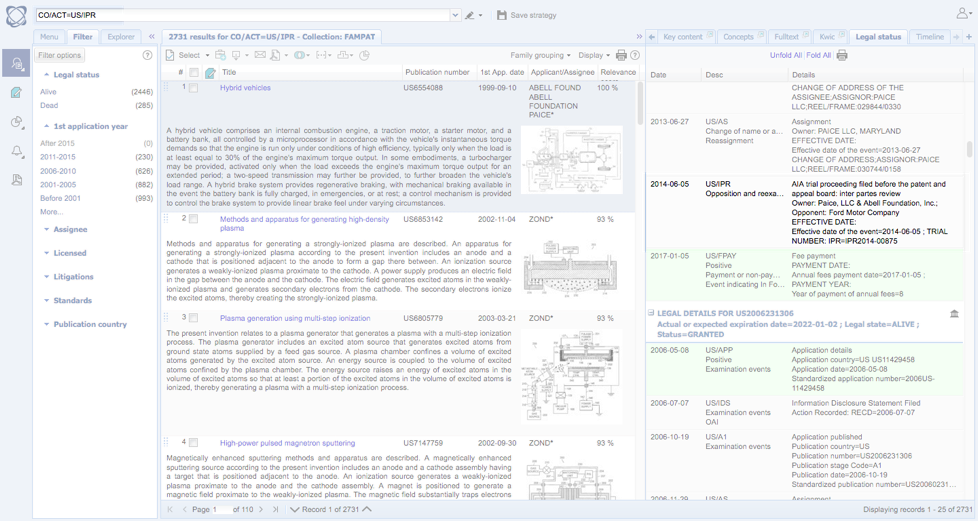 Identify patents with associated Inter Partes Review (IPR) events: CO/ACT=US/IPR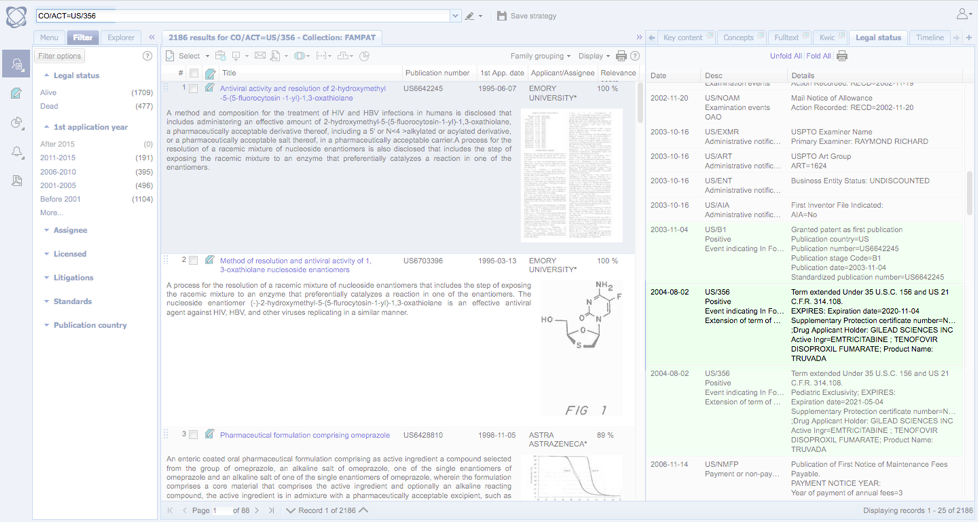 Identify patents associated to FDA approved drugs: CO/ACT=US/356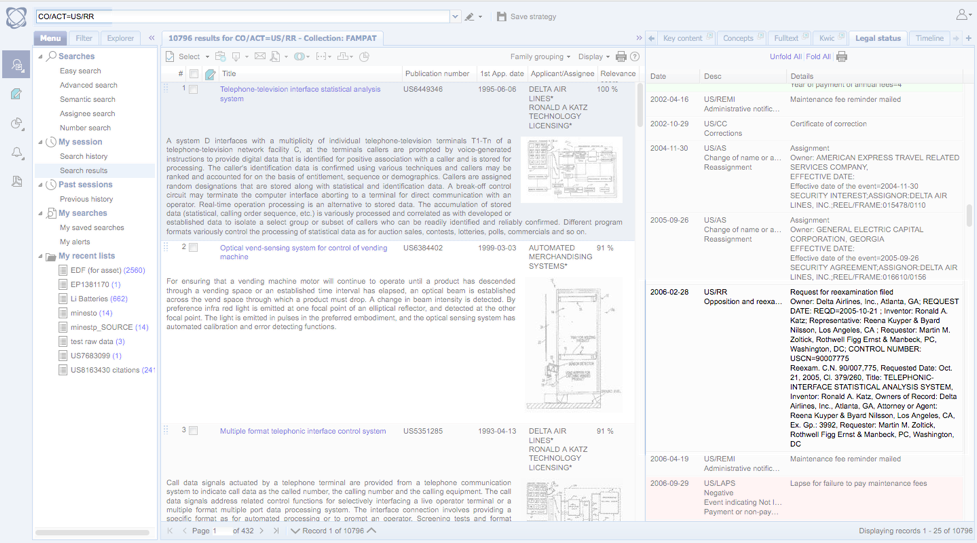 Identify patents with re-examination requests handled by PTAB: CO/ACT=US/RR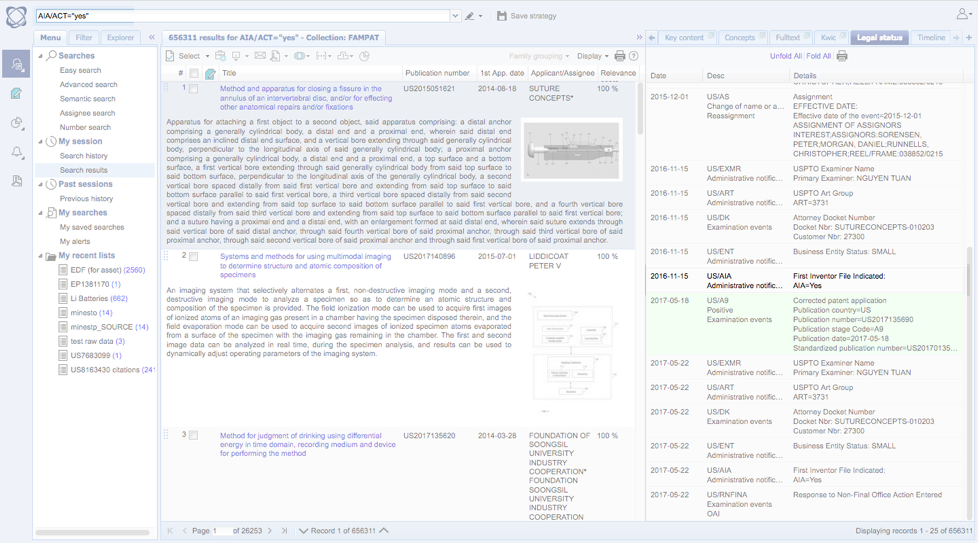 US patents covered under the AIA (America Invents Act): AIA/ACT="YES"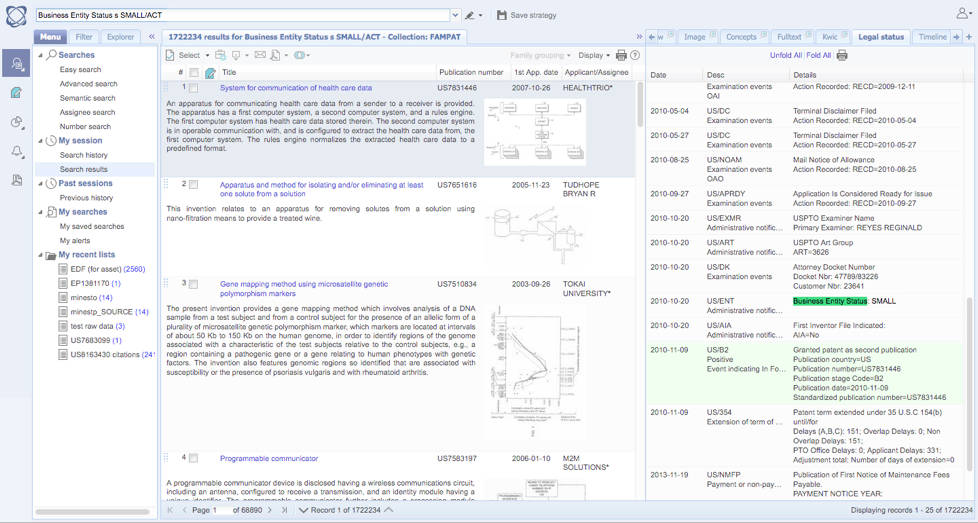 Identify patents deposed by "small entities". Small entities received a reduced application rate at the USPTO: Business Entity Status s SMALL/ACT
---