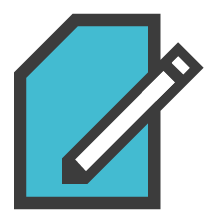 Workfile location shortcut
Workfiles allow users to organize their patent records in folders. More than just folders, these workfiles can be accessed by experts to read, rank, comment, categorize and even attach files to chosen documents.
While it is currently possible, when running a new patent search, to know if a document has been previously saved in a workfile, the workfile icon will now also be a link to corresponding workfiles.
Clicking on the workfile icon will open a pop-up with paths and links to all workfiles containing the record.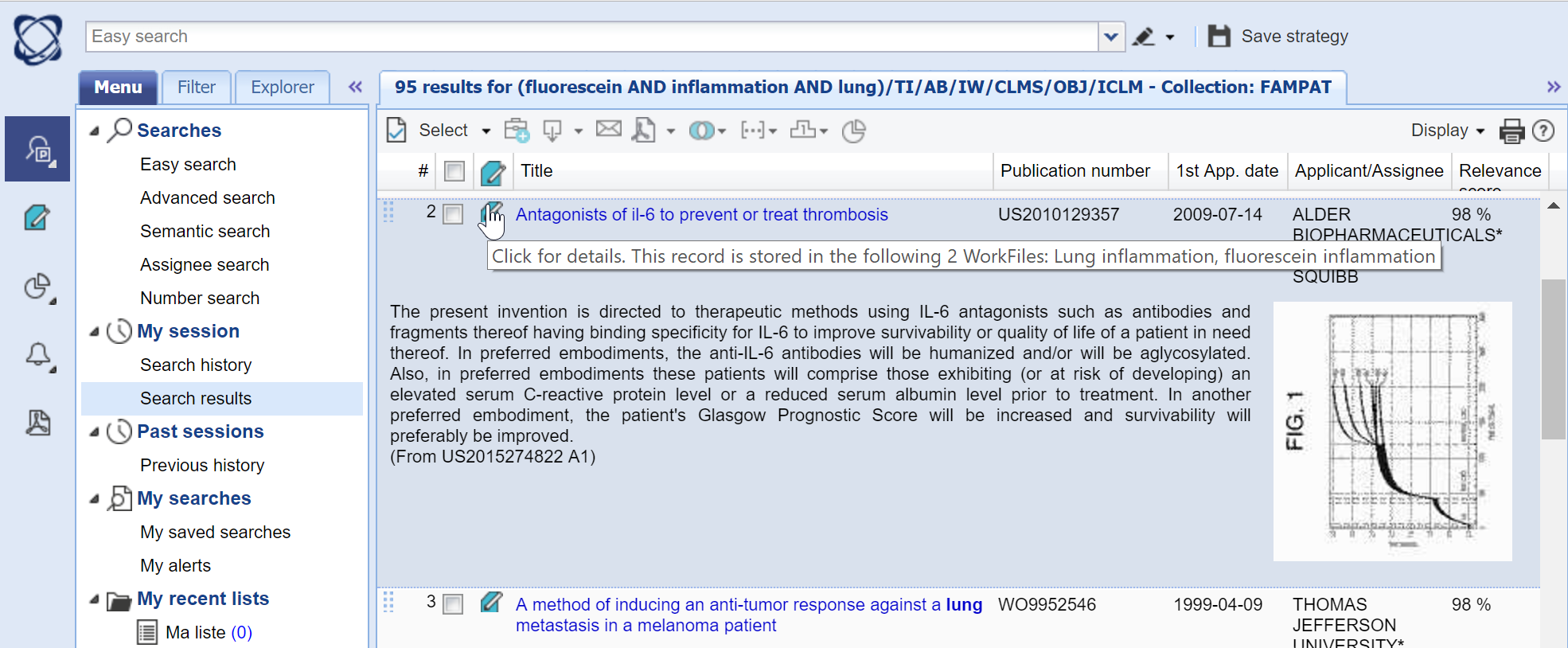 Clicking on an individual workfile will show the record in the selected workfile, while clicking on the « Display all » button will show the record in all workfiles at once.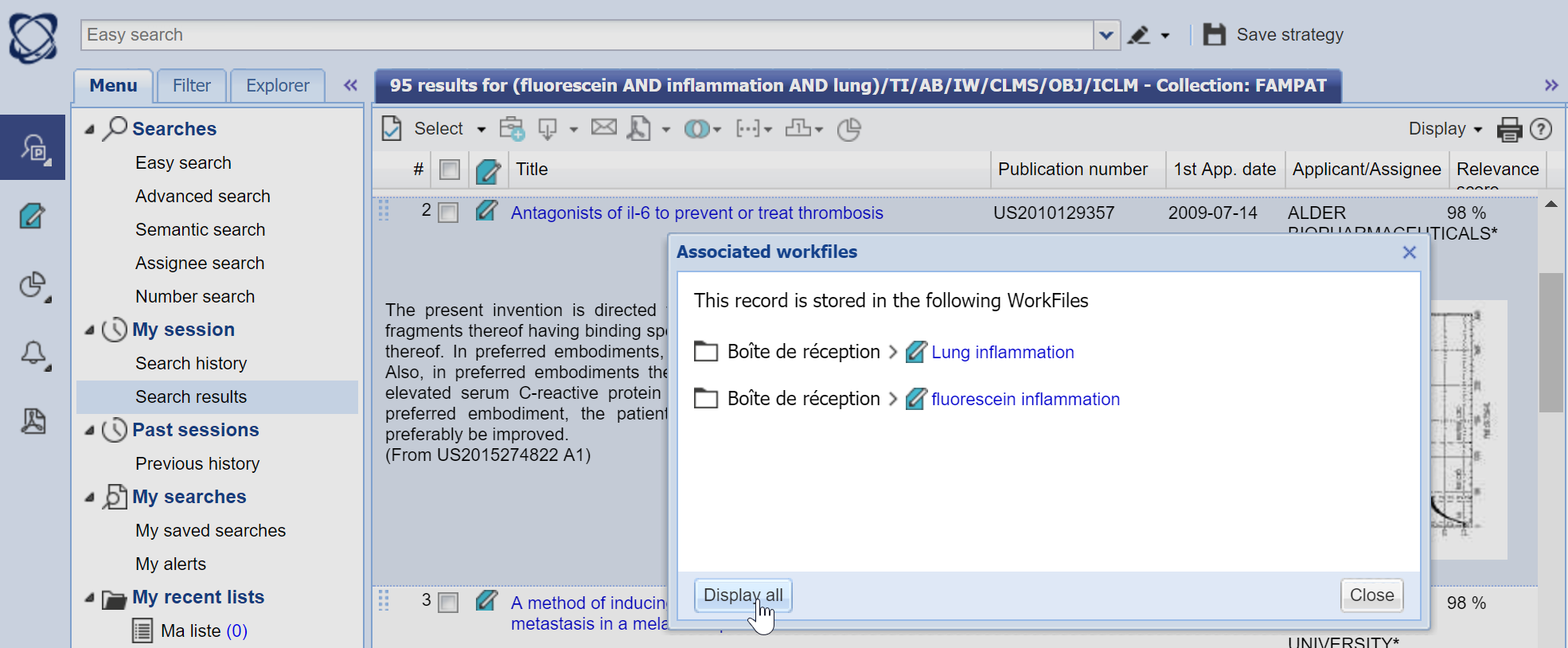 Using an appropriate custom view will allow users to readily know how the record was ranked in each individual workfile and read corresponding notes, userfields and attachments.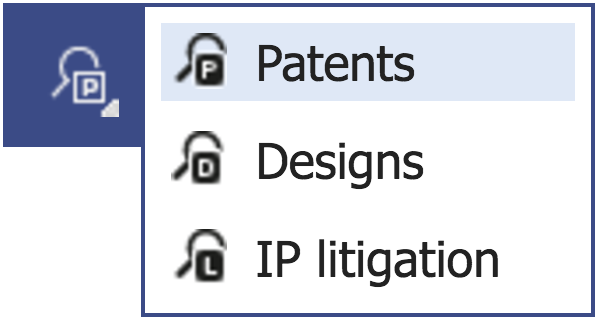 Users can go back to their initial search results via the menu Patents.