Leading IP in turbulent times
Alternative protection paths
Insights on IP initiatives ready to be deployed
Blockchain Technology and IP
Blockchain technology: the ability to disrupt IP activities, from IP registrations to the payment of loyalties
Let's talk about blockchain in IP for 1 min!
Today, we will focus on why you should protect your IP with blockchain technology. Check out Jeferson Staelens' expert opinion.
Jeferson is a legal technologies expert. He comes from a dual background of law and computer programming and has 4 years' experience designing and implementing legal solutions, mainly in cybersecurity, blockchain-based applications, contract automation and data analytics.
Record, timestamp and manage your intangible assets using the blockchain
Having the ability to demonstrate that your data existed on a particular date and time and was not tampered with is critical to securing your intangible asset!
That's why we are leveraging the blockchain to help you record, manage and keep track of your innovation while ensuring the integrity and the existence of your data. All in a user-friendly platform.
Watch the video and discover how Questel can empower you to:
Demonstrate ownership/creatorship
Gather evidence of use for trademarks
Establish reasonable steps for protecting trade secrets
Keep track of all versions and contributions to an asset
Fill out the form to watch the video
[Best practices - Checklist]
Protecting your trade secret proactively
Trade secrets are not risk-free, but failure to secure can cause massive damage. Yet, to prevail and successfully seek injunctive and monetary relief, you must prove that you have taken "reasonable measures" to protect your trade secrets. 
Read the article and discover our minimum viable best practices checklist of reasonable measures.
Defensive publication: introducing the strategy
Let's talk about patent portfolio pruning for 2 min!
Today, we will focus on why in some cases it is more relevant for your organization to use defensive publications than patent or trade secrets to protect your assets. Check out Felix Coxwell's expert opinion.
Felix Coxwell brings 17 years of experience in both intellectual property and software design as well as a passion for aggressively delivering innovative, simple solutions.
[eBook - 5 pages of best practices]
Defensive Publication in a nutshell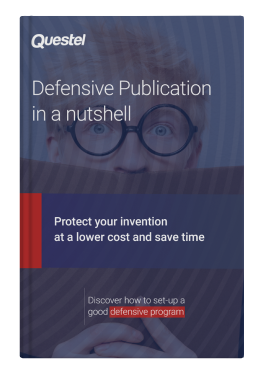 Protect your invention at a lower cost and save time
Patent protection is expensive; specialist staff time is required to draft a patent, negotiate a grant and enforce. 
Organizations with defensive publication programs have a low-cost solution. 
Our eBook is designed to provide you an overview on defensive publication and help you boost your IP strategy.
Access 5 pages of best practices to set-up a good defensive program: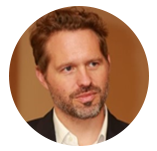 Customer SuccessConsultant
Jesper has worked within the IP industry since 2006 and joined Questel in 2011. Initially working in different commercial roles, Jesper now helps clients with customer support and trainings for the Orbit product lines and also supports the Research Disclosure defensive publication service.
Fill out the form to speak with our experts
Book a fREE consultation with our experts
A unique IP services platform.
2000+ experts, translators, agents all over the world.
Keep up to date on our latest news and discover best practices through webinars, interviews with experts, eBooks, articles and testimonials.