How to ensure the access to high quality and up-to-date resources in data verification ?
Accurate, high-quality, and relevant data have never been more important in forming an IP strategy. The strength of an IP asset is highly dependent on the accuracy of data obtained during the data verification process. This process provides valuable information, which can identify discrepancies, prioritize patents, mitigate potential risks, and enable managers to make well-informed, strategic decisions.
In this article, we will present some of the considerations to make when including data verification in your IP strategy.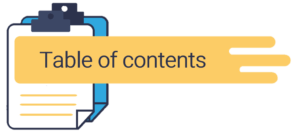 Data Resources
Data Management Tools
IP Contributors
Download our article and find out about data verification in IP strategy :