We intend to create a better world for all of us
Questel funds and/or supports employee-sponsored social projects
For your project to be funded, it must meet the 3 main features:
While these projects are local in nature, we intend to spread our service and donations evenly throughout the world. We finance each project recurrently up to 5,000 euros.
Questel's support can also be in other forms such as giving time and participating in causes on a voluntary basis, providing equipment, etc.
Questel does not make any direct or indirect contributions to political parties, politicians, lobby groups, advocacy groups, etc…
The "Aldea Infantil Sagrada Familia," a home for boys who have been physically and/or morally abandoned, is very grateful to Questel and all of its employees in Peru for the donation of computers which the boys use daily for study. The computers have been especially valuable during this difficult year during which classes have been virtual due to COVID-19. Thank you, and blessings from the heart.
In June 2020, I cut and donated 40cm of my hair to a German Cancer Foundation for Children. This organization collects hair to make wigs for children, that have lost their own hair due to cancer. Questel has shared the project in order to raise awareness for this cause. I am currently growing my hair to cut it on the 2-year anniversary of my first haircut and hope to inspire other's to do the same!
The world is full of vulnerable communities and people in need. Questel's active participation in social projects helps improve their quality of life by contributing to the coverage of their basic needs and joy. As a longtime volunteer for different foundations and NGOs, I know that good sponsorship is the #1 driver of project success and I am happy to know that my home for the past 8+ years is doing a great job!
We are incredibly grateful to Questel for this assistance, which is critical to support more humanitarian work around the globe.
I've had the opportunity to volunteer time to the organization Translators Without Borders, which offers translation and interpretation services to other non-profit agencies. Questel is a corporate sponsor of TWB! So any team members who want to give their time and language talent to this cause are encouraged to do so.
I have been volunteering in several local orphanages and shelters, and I can say that this experience definitely enriches my life. There is no doubt that helping others provides a sense of purpose and that happiness is found in helping others. Sagrada Familia is the home of more than 27 boys who were physically and/or morally abandoned. As a corporate sponsor of "Aldea Sagrada Familia," Questel is making a positive impact in Arequipa – Peru.
Many parts of India struggle with scarcity of water, and people travel long distances to carry water for their daily use. Moreover, the available water is not purified, and many people have fallen ill due to water-borne diseases. No one can understand the pain of pregnant ladies carrying pots on their heads while searching for water. However, the support and cooperation of Questel with the "Reviving Traditional Sources of Water" service project in the Chittai village of Uttarakhand has brought back the smile on the faces of these ladies. The Mahila Haat team and local villagers are very thankful for all of Questel's service in bringing happiness to the lives of the villagers.
Amazing projects around the world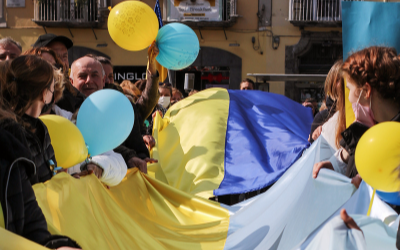 Help for Ukrainian refugees
Considering the horrific war in Ukraine and the enormous number of refugees entering the EU, Questel and its subsidiary, Brandstock, have resolved to make donations to "The Red Cross" and "Caritas". The recurring nature of our donations to the Red Cross meets our funding criteria.
Project: Deli Esperanza in Peru
New Hope Peru serves orphaned and vulnerable children in Southern Peru by providing residential and family-based care, including family reintegration services and adoption. Questel's donation will be used to complete the construction of a bakery that will enable the organization to be partially self-sustaining.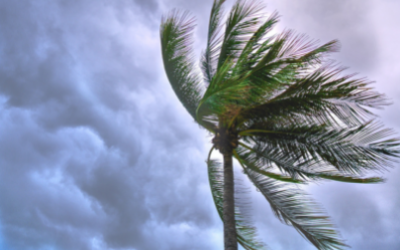 Support to our Filipino team
In December 2021 the world's strongest tropical cyclone, Typhoon Rai, hit the Philippines. The impact was devastating and affected many, including members of the Questel team based in Cebu. Questel is offering help through financial support.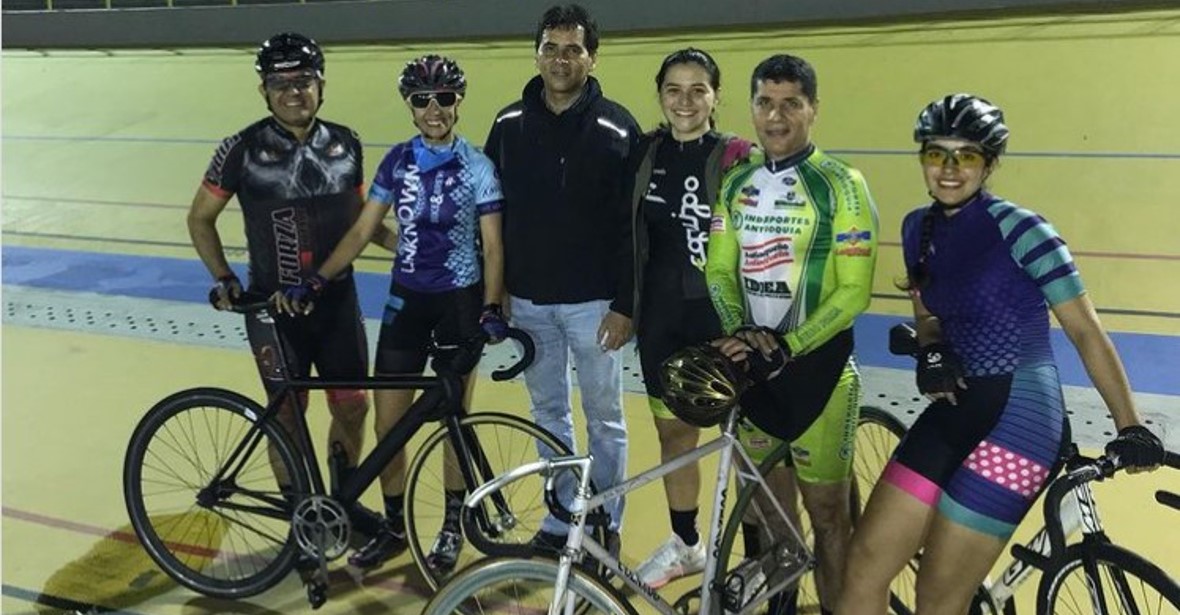 Project "Pedaleando por el Futuro" in Colombia
The project of the association
Club Medio Fondo
aims to offer young people with low resources, especially from the city of Medellín, the opportunity to take cycling as a healthy lifestyle option which moves them away from the dangers of our society, given that the discipline and dedication that this practice implies, will not only make them better athletes but better people.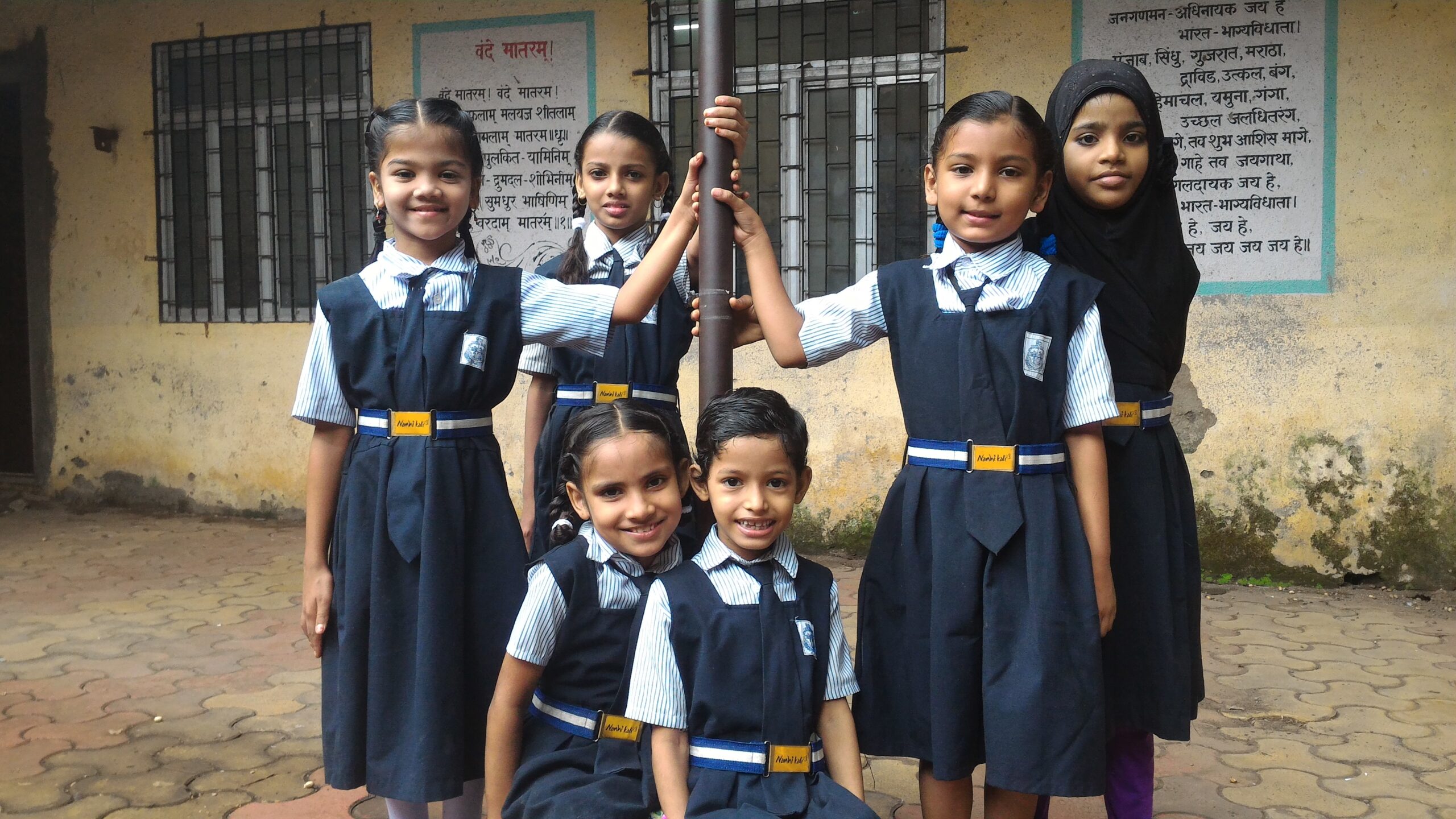 Project Nanhi Kali: academic support and care for Indian girls
Project Nanhi Kali is one of India's largest programmes which enables underprivileged girls to complete 10 years of schooling with dignity. This programme is towards educating girl child for classes 1 to 5 (Primary School) and 6 to 10 (Secondary School).  The project has impacted over 5,00,000 girls across the country since inception.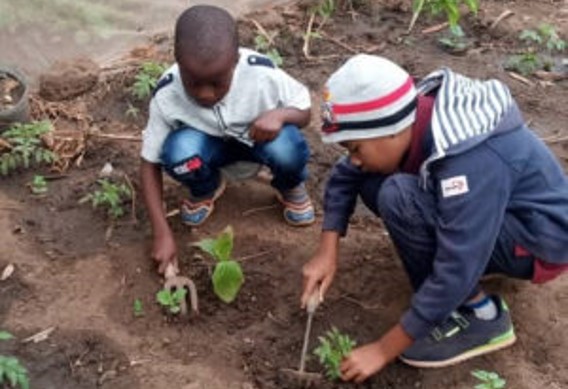 Environmental education for Haitian children
The association
Terre des Hommes
trains and educates young children to be prepared in case of natural disasters, to understand climate issues, to preserve their environment and livelihoods, to create an environment conducive to access to education and thus reduce their vulnerability to disasters.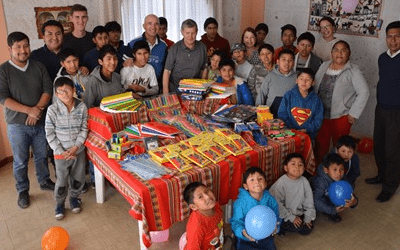 A home for needy children in Peru
The Peruvian organization the Aldea Infantil Sagrada Familia (Holy Family Children's Home) takes in boys who are considered to be in a physical and/or moral abandonment. Questel's donation will be used to replace obsolete computers that the boys mainly use for their studies.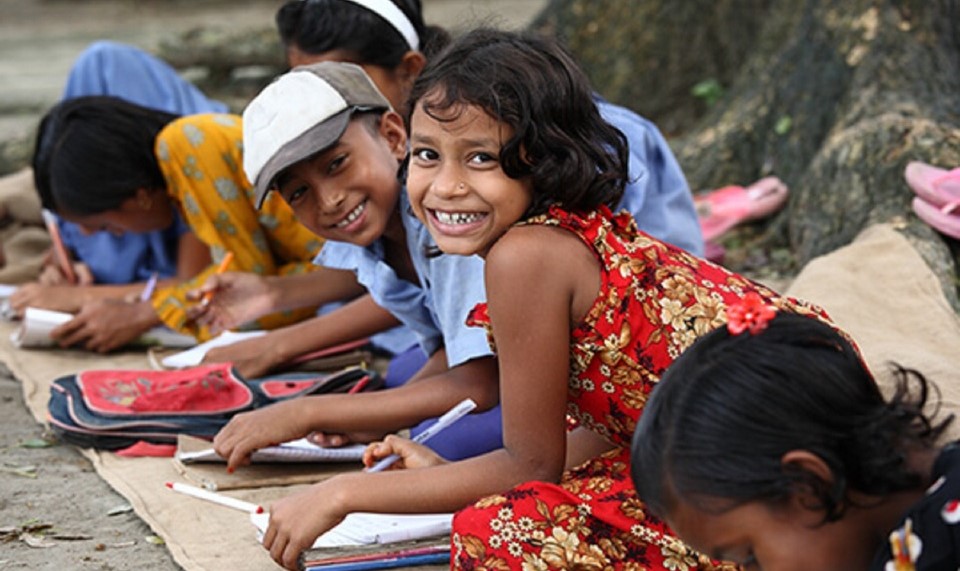 Questel's partnership with Karupa Foundation
Questel's support is offered through its partnership with NGOs. Here, we are helping an Indian NGO, to access our database and develop socio-economic projects in order to fight against poverty in Indian villages. The Karupta Foundation brings hope to millions of children around the world's.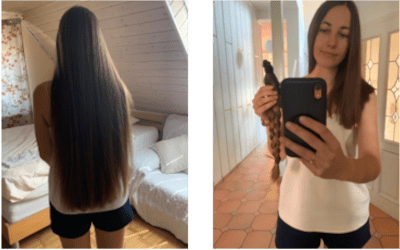 A wig for children in Germany with Deutsche Kinderkrebshilfe
Did you know that you can donate your hair to organizations which make wigs for children or adults that have lost their own due to cancer? Our colleague Giulia, donated 40 cm of her hair to Deutsche Kinderkrebshilfe, a group which is collaborating with the German Children Cancer Foundation.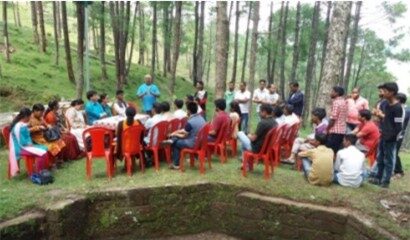 One year later, update on Mahila Haat project in India
The association Mahila Haat has raised awareness among villagers about the conservation and management of natural resources, developed a rainwater harvesting system in the village for proper use of rainwater, and developed the area thanks to reforestation.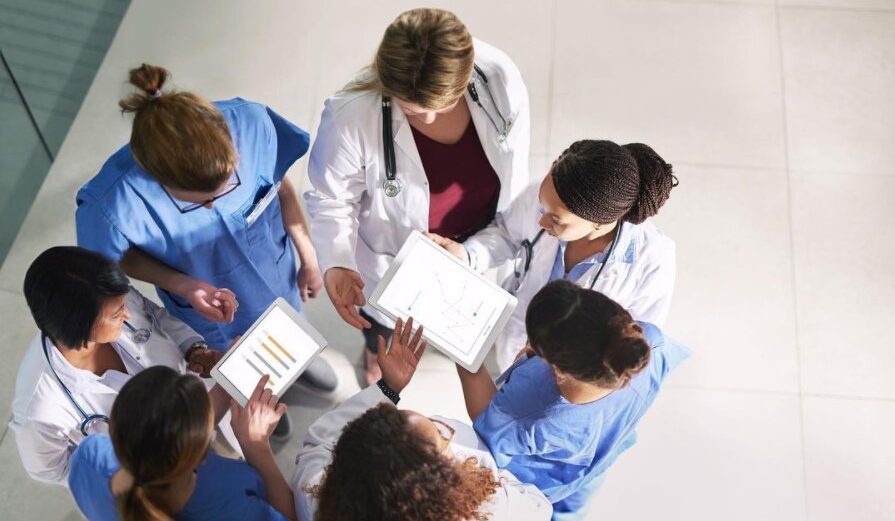 Arthritis Foundation: research in innovative therapie
Questel's team is conducting a mission for Arthritis Foundation: raising funds and managing research on rheumatoid arthritis. The daughter of our colleague, Viviane, suffers from this illness, and she welcomed the opportunity to be the ambassador of Questel to the Foundation.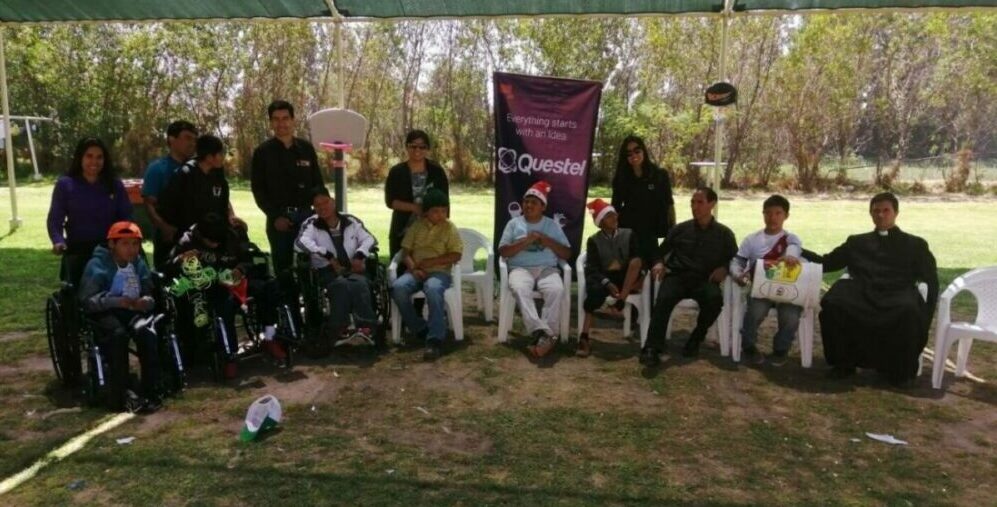 Christmas with children in a Peruvian orphanage
The holiday season is meant to be celebrated and share with others, most especially children. Questel Peru team visited 11 handicapped children Hogar "San Anibal di Francia" , orphanage in Arequipa and organized a party. Time also to donate food for some months.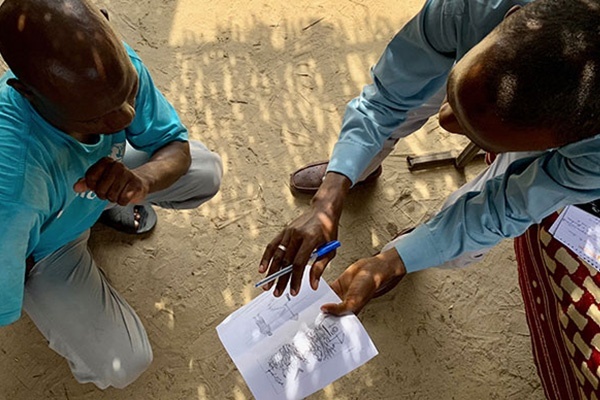 Gold sponsorship for Translators without Borders
Over half of the world's population can't access information in a language they speak and understand. Translators without Borders develops and provides innovative language solutions to help people communicate in a language and format they understand.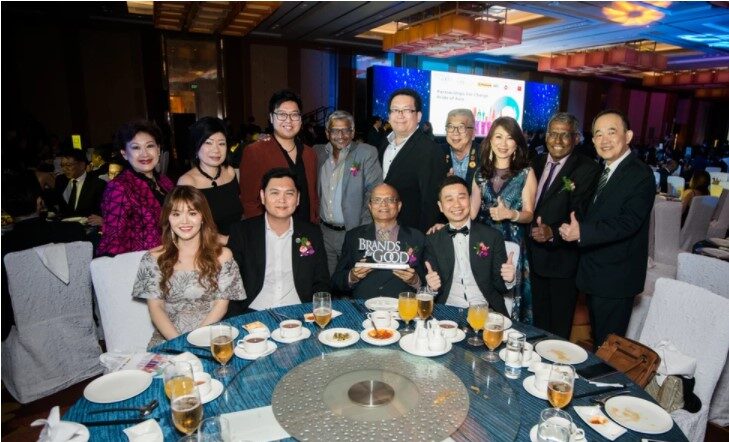 Brands For Good 2019 - Gala Dinner sponsorship in Singapore
Questel's team is conducting a mission for Arthritis Foundation: raising funds and managing research on rheumatoid arthritis. The daughter of our colleague, Viviane, suffers from this illness, and she welcomed the opportunity to be the ambassador of Questel to the Foundation.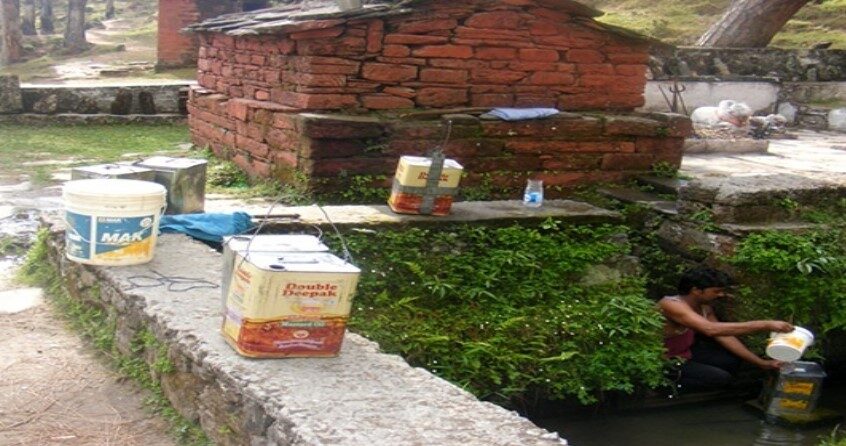 Revival of source of water in Kumaon hills, in the Himalaya
Climate change is a global environmental problem. The reduction in rainfall and lack of rainwater affects the availability of water in the sources on which villages depend. The intention of Mahila Haat is to sustainably revive the water sources for villagers.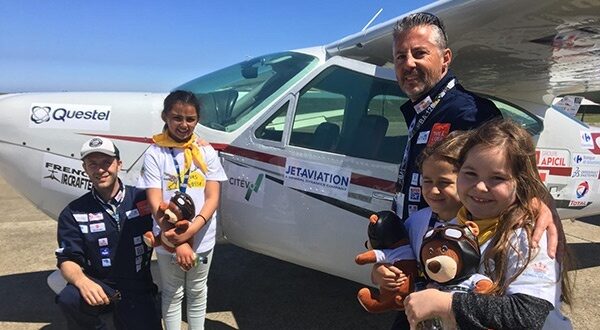 23rd edition of Rêves de Gosse ("Children's Dream") Air Tour
More than 28,000 children from all walks of life (including underprivileged children, children with special needs, and ordinary children) had an opportunity to realize their dreams as they boarded a small tourist plane for a 20-minute flight, thanks to Rêves de Gosse.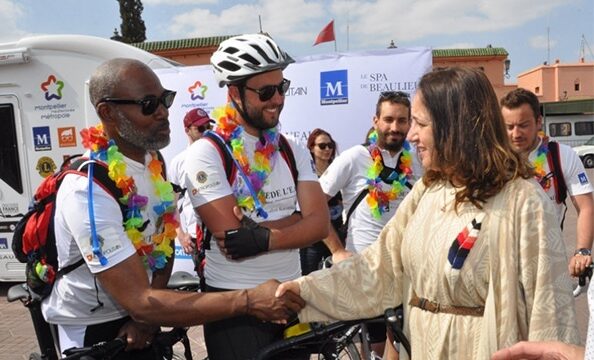 Drinking water for children: a sporting challenge raised
A 3000km bike ride from Montpellier to Marrakech financed the construction of drinking water wells for children in an eco-autonomous village of Morocco. Our 6 amateur cyclists successfully met The association La route de l'eau  by reaching Marrakech in 14 days!