We intend to create a better world for all of us
Questel funds and/or supports employee-sponsored social projects along the following guidelines
For your project to be funded, it must respect the 3 main features below:
Projects must be recurring, so we can add year-over-year value to a charitable cause;
Project could be located in any countries to help us spread the word around the world;
Projects for the benefit of children or dedicated to the sustainable development.
While these projects are local in nature, we intend to spread our donations evenly throughout the world. We finance each project recurrently up to 5,000 euros. We would like that our donations will be ongoing and sustainable in order to have a positive impact over the years. With this approach over time our investments will make a difference.
Questel's support can also be in other forms such as giving time and participating in causes on a voluntary basis, providing equipment, etc.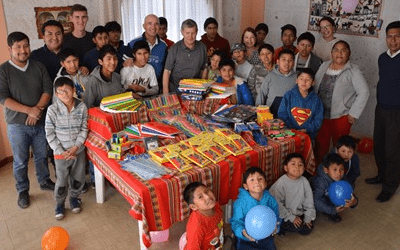 A home for needy children in Peru
This organization takes in boys who are considered to be in a physical and/or moral abandonment. Questel's donation will be used to replace obsolete computers that the boys mainly use for their studies.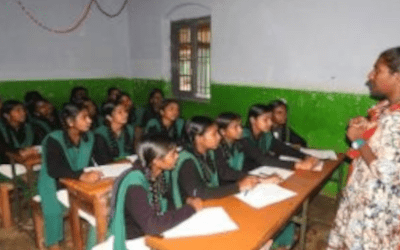 Questel's partnership with Karupa Foundation
Questel's support can also be given through a partnership with local NGOs. Here, we are helping an Indian NGO, Karupa Foundation, to access our database and develop socio-economic projects to fight against poverty in Indian villages.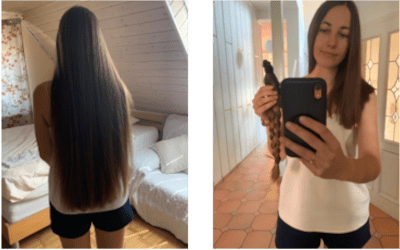 Did you know that you can give your hair to organizations which make wigs for children or adult that have lost their own due to cancer ? Our colleague Giulia, raised awareness for this topic because she donated 40 cm of her hair to a German organization which is collaborating with the German Children Cancer Foundation.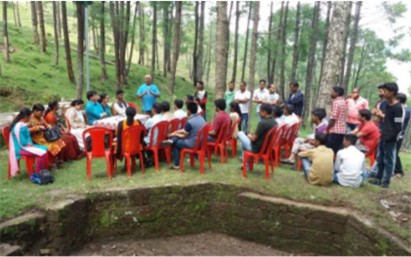 Update on Mahila Haat project, 1 year later
One year later, the association has raised awareness among villagers about conservation and management of natural resources, developed a rainwater harvesting system in the village for proper use of rainwater and developed the area by reforestation activities.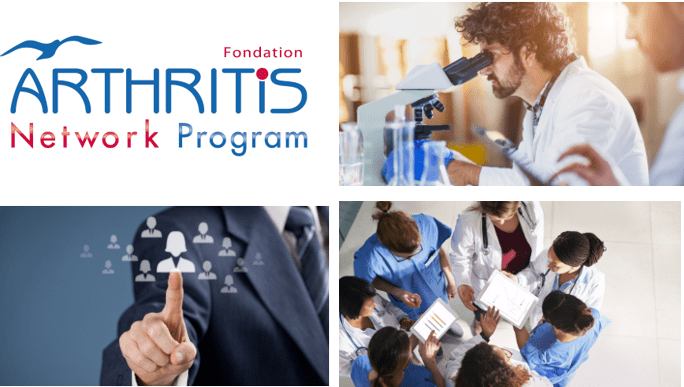 Arthritis Foundation : Research in innovative therapies
Questel's consulting team is conducting a mission for the Fondation Arthritis which is raising funds and manages research on rheumatoid arthritis, an autoimmune disease.
The daughter of our colleague Viviane suffers from this illness and Viviane welcomed the opportunity to be the ambassador of Questel to the Foundation.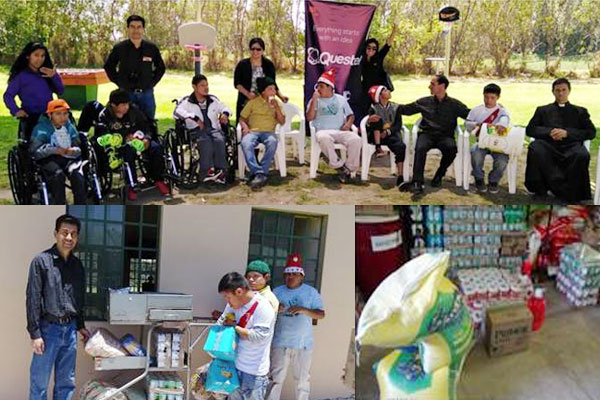 Christmas with children in a Peruvian orphanage
The holiday season is to celebrate and share with the others, mostly children. Questel Peru team visited eleven handicapped children in San Anibal di Francia orphanage in Arequipa and organized a small party. Time also to donate food for some months.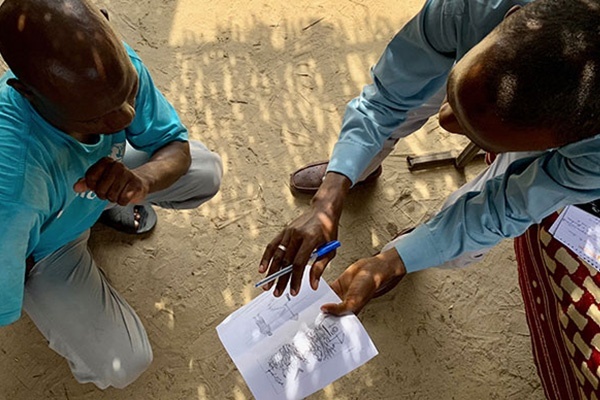 Gold sponsorship for Translators without Borders
Over half of the world's population can't access information in a language they understand. Translators without Borders develops and provides innovative language solutions to help people communicate in a language and format they understand.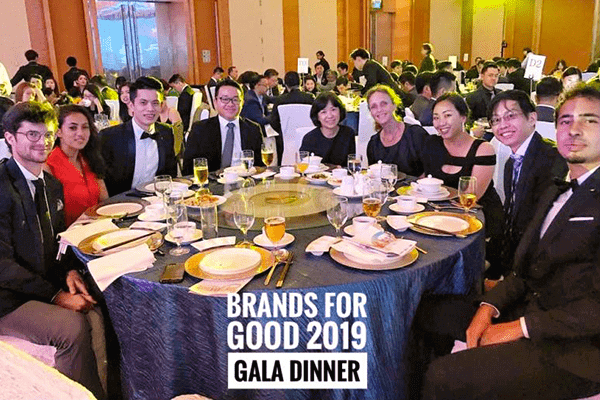 Brands For Good 2019 Gala Dinner sponsorship in Singapore.
The Brands for Good philosophy underscores the particular importance of IP possessing the potential to "do good". IP, therefore, is not just an economic asset but also an instrument to turn a brilliant idea or invention into a means for the betterment of human life.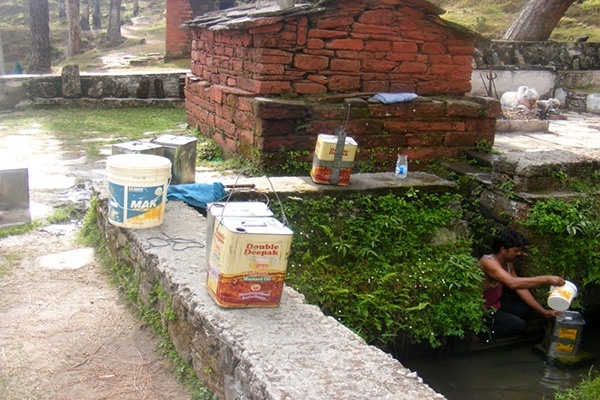 Revival of source of water in Kumaon hills in the Himalaya.
The reduced rainfall and lack of rainwater affect the availability of water in the water source on which many villages in the Himalaya. This project intends to sustainably revive the traditional water sources for villagers and children.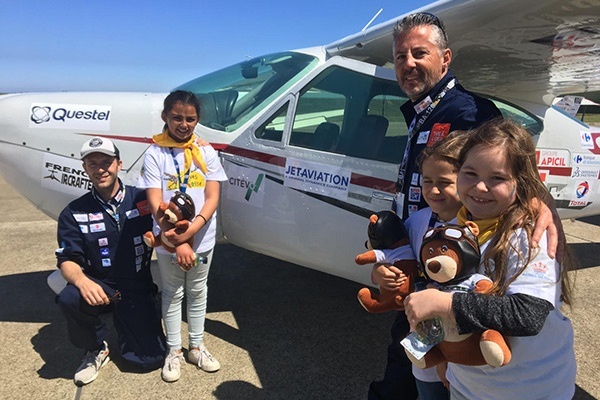 23rd edition of Rêves de Gosse ("Children's Dream") Air Tour.
More than 28,000 children from all walks of life (including underprivileged children, children with special needs, and ordinary children) had an opportunity to realize their dreams as they board a small tourist plane for a 20-minute flight.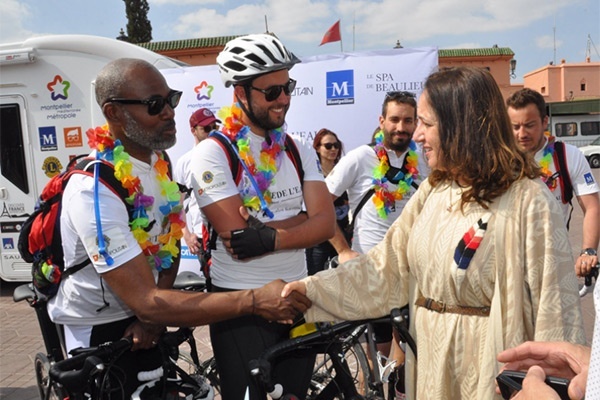 Drinking water for children : A sporting challenge raised!
3000km to Marrakech by bike in order to finance the construction of an eco-autonomous village with drinking water wells for children in Morocco. Our 6 amateur cyclists have successfully met their challenge by reaching Marrakech in 14 days!