See what's important and maintain control
Manage an emerging portfolio while building your strategy
Connect and share real-time dashboards with a third party
Build tech transfer and open innovation accelerators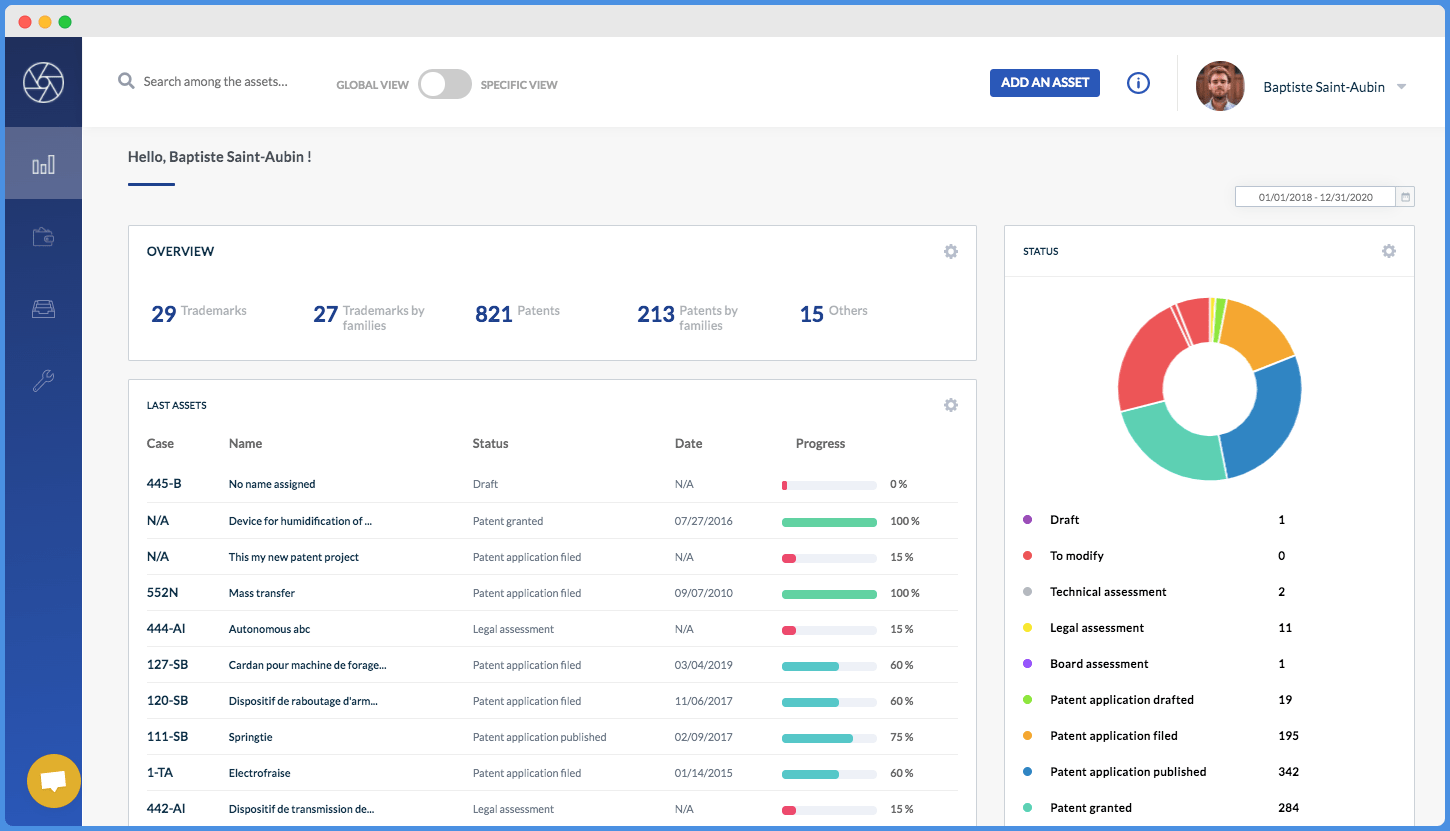 Dive into the details of your intellectual property portfolio.
Get the most out of your data with features like real-time IP dashboard, custom workflows, portfolio research, invention workflow, and so much more.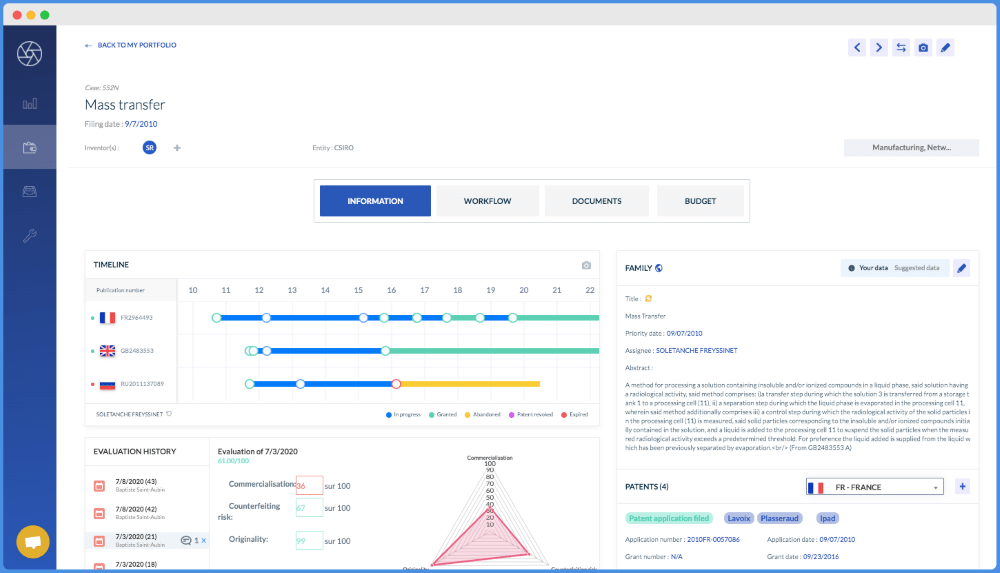 Designed to work with Orbit Software suite.
Content as a Service
Load up-to-date IP data using Questel's API…
Load up-to-date IP data using Questel's API, synchronize your portfolio and take advantage of our IA-based semantic search to make your data more reliable.
Integration
Use connectors for an easy integration
Use connectors to easily integrate Docket data from platforms handling docketing such as Orbit Asset.
Request your free month now!
Take this opportunity to test Orbit Capture for free and start optimizing your IP portfolio.
Open your company to new possibilities.
Stay tuned. Join our LinkedIn community!