PROCESS MANAGEMENT SOFTWARE
Start-ups and R&D relationships management, secured collaborations and contracts
Questel provides an open innovation platform that allows you to manage your relationships with start-ups and R&D partners, from identifying an opportunity to its implementation.
This innovative software integrates the keys of your Open Innovation process specifically
designed to succeed in your collaborations and work better with your partners.
Expression of internal needs
Start-ups suggestion
Sharing of experiences
Technology watch
Voting Modules, Discussions, Filters…
Integrated search engine
News feed
Personal space
Semantic aggregation of subjects
100% customizable
Secure cloud hosting
Compatible smartphones and tablets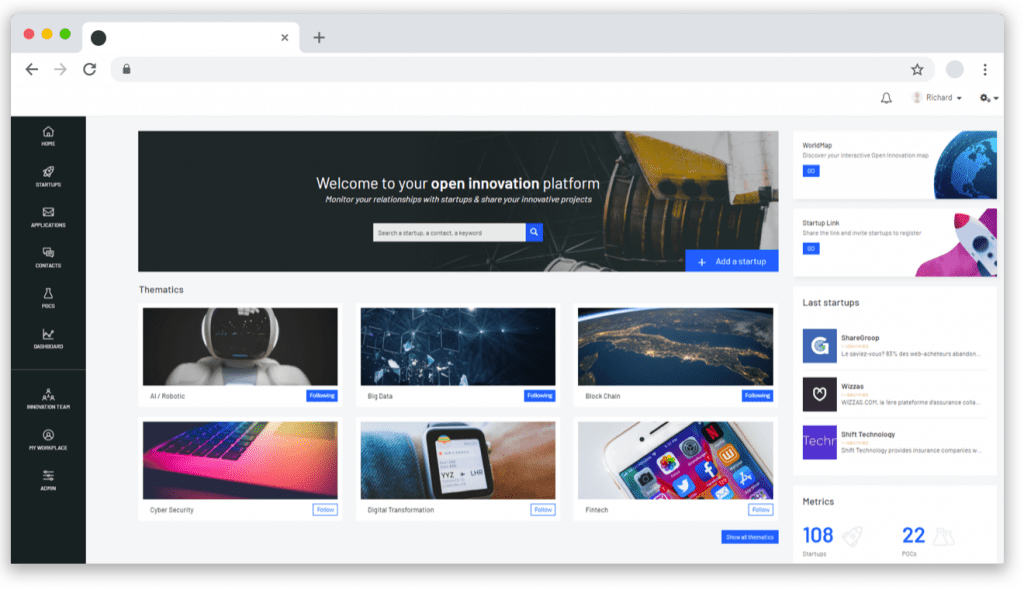 An additional module allows you to dematerialize the production of collaborations' contracts.
Customizable document templates
Electronic signature
Virtual data room for project management