Improving your global experience
We are Working on making the ip litigation more complete!
We plan to provide access to more data on litigation in the USA, including access to decisions. Within a few weeks, data from the Patent Trial and Appeal Board (PTAB) of the USPTO will also be accessible. At the same time, similar work is underway on the coverage of German, European, French, British and Chinese litigations and oppositions, among others.

These developments will take place gradually.
to prepare access to all these sources, we need to standardize the search page for these data.
Thus, the search page dedicated to American litigations only will disappear: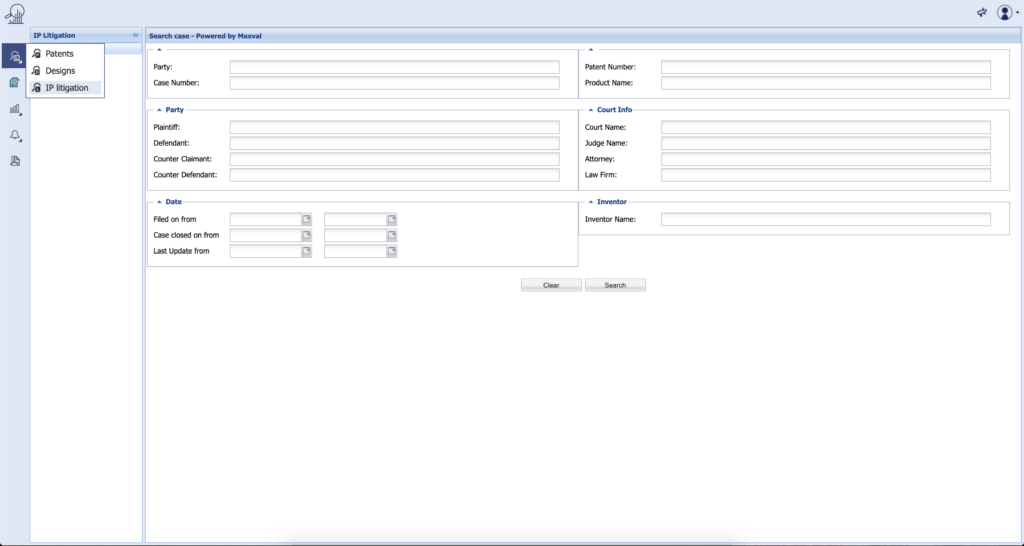 Litigation searches will now be done from the Litigation section of the Advanced Search page (see below).

This section will allow you to extend your searches to a collection of litigations from other countries that will continue to grow over time.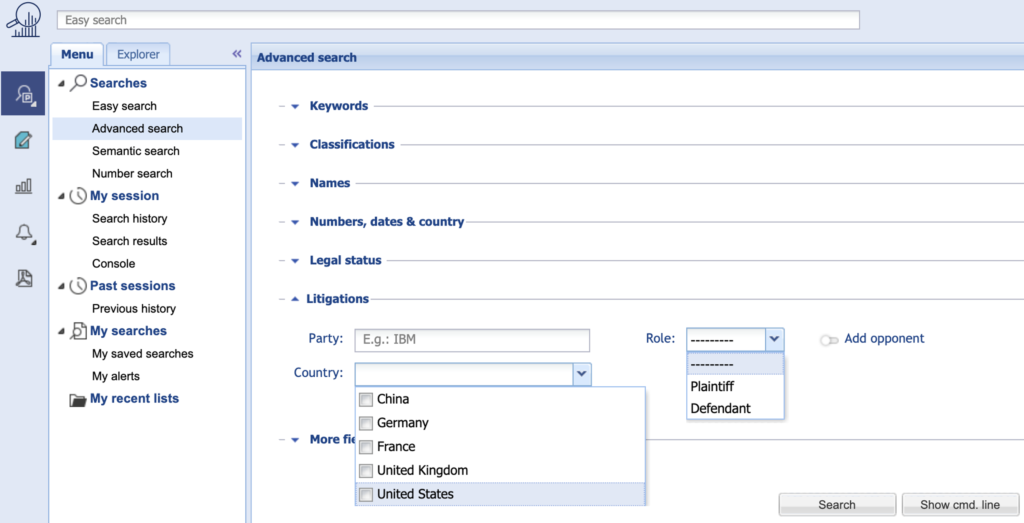 This Litigation search section will also allow you to combine these criteria with other information available on the Advanced Patent Search page.

New search options specific to litigations and oppositions will be added to this form shortly. Of course, access to key information on litigation cases remains accessible from the search results, by clicking on the icon indicating the presence of litigation(s):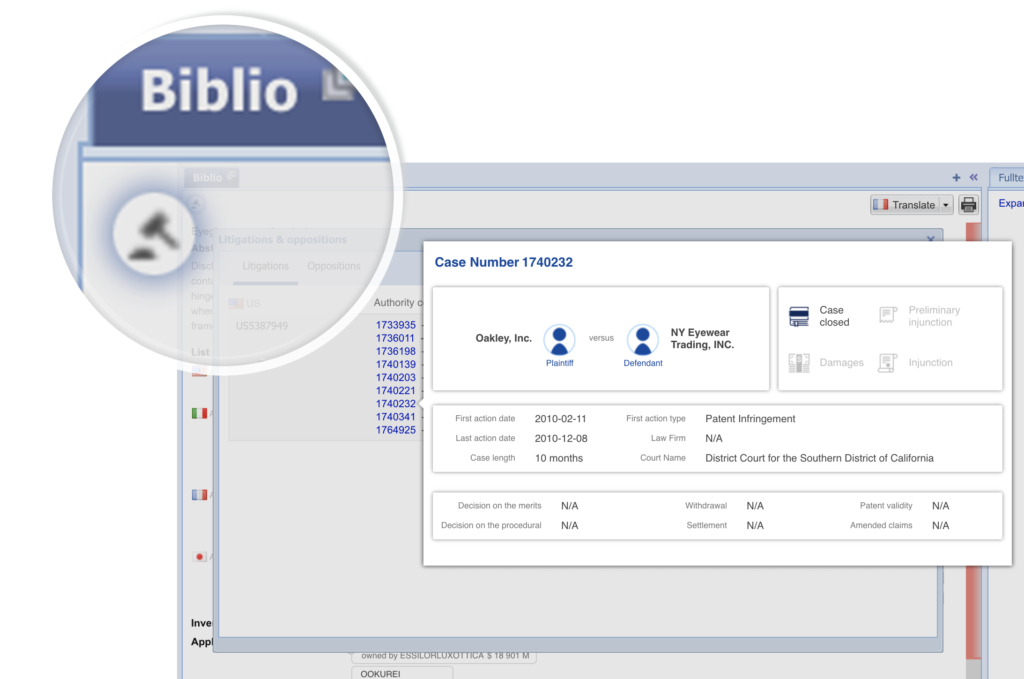 Likewise, you will always be able to use the litigation filters from the "Filter" tab: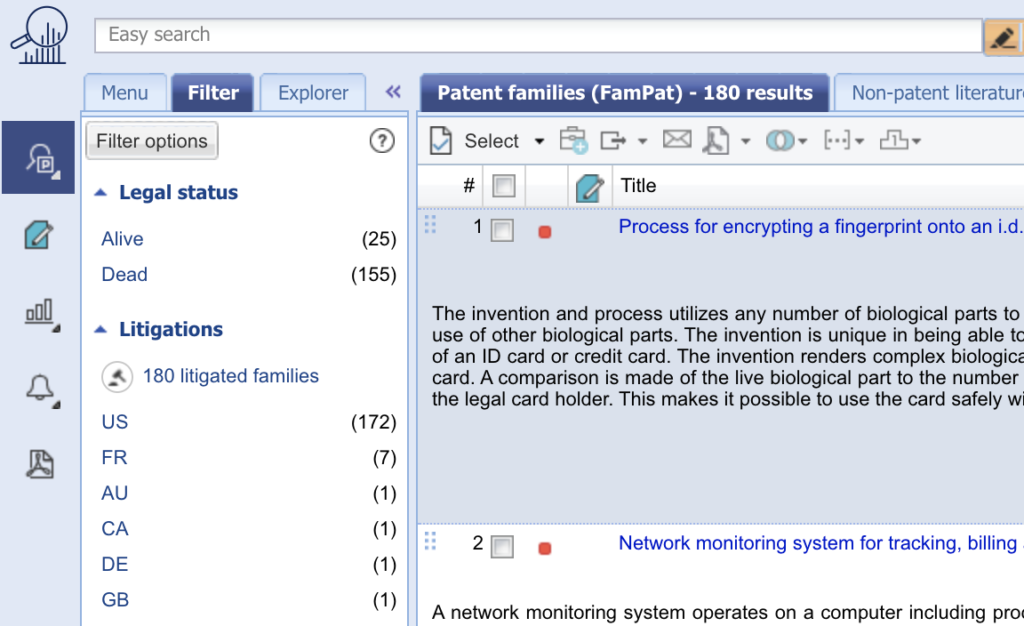 Finally, the analysis by litigation remains available from the analysis module: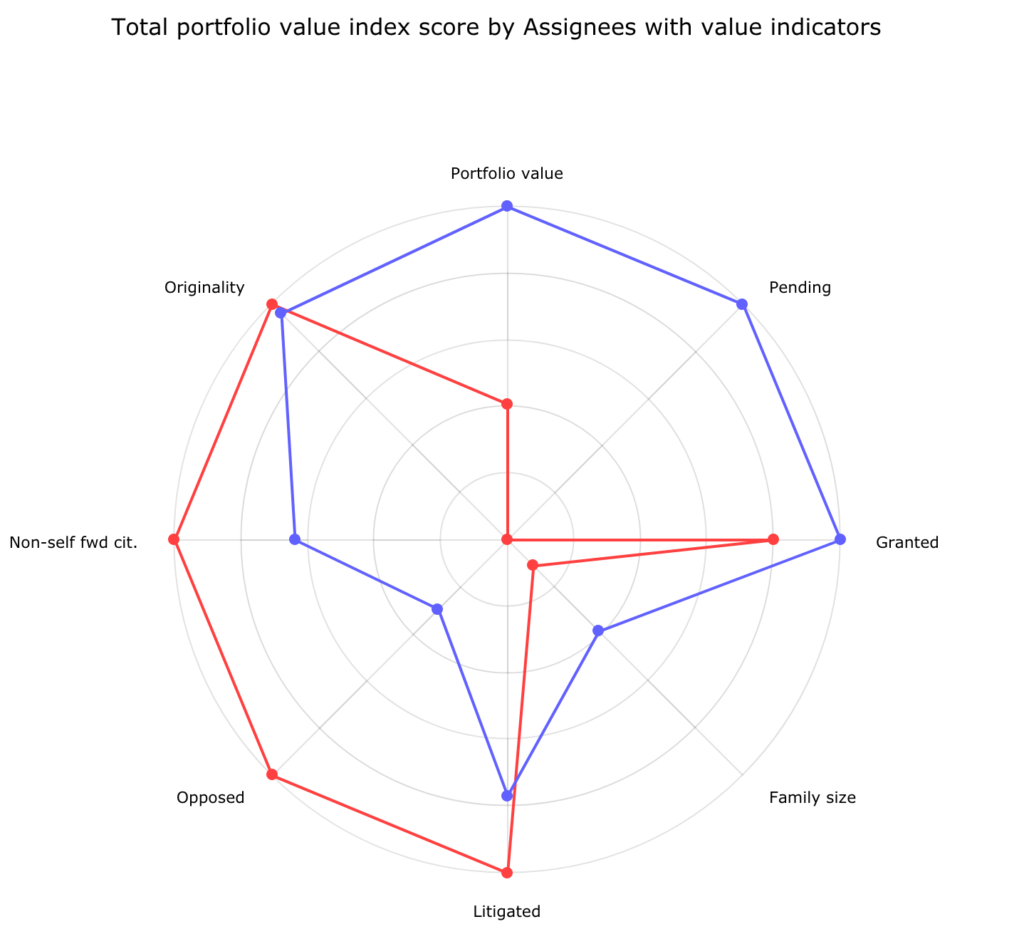 Contact our team of experts, they we be delighted to help you out!