ASSET MANAGEMENT SOFTWARE
The power of a comprehensive
business-minded docketing system
Unleashing the Power of IP Management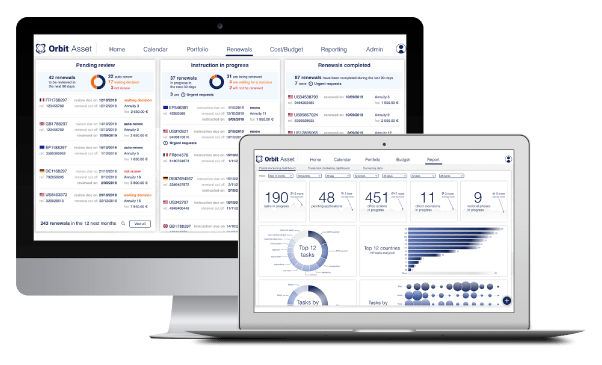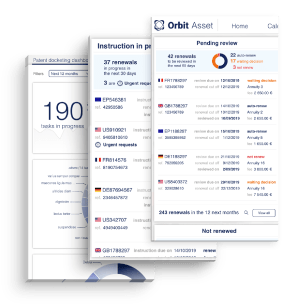 All types of asset supported, and full automated docketing.
Efficient workflow with centralized and secured IP information.
Dashboard monitoring renewals and annuities.
Automated portfolio updates with quality check.
Cost forecasting and business analytics at your fingertips.
Assess your IP with built-in metrics.
Content-as-a-service

Load up-to-date IP data using Questel's API, synchronize your portfolio and take advantage of our IA based semantic search to make your data more reliable.
Orbit Invention
Add-on or stand-alone. Capture and streamline the inventiveness of your engineers and inventors at the early stage of the innovation cycle to effectively and efficiently protect their inventions.