ASSET MANAGEMENT SOFTWARE
The essential monitoring workflow
to stay in control of your IP portfolio
When using Orbit Capture
for your IP portfolio?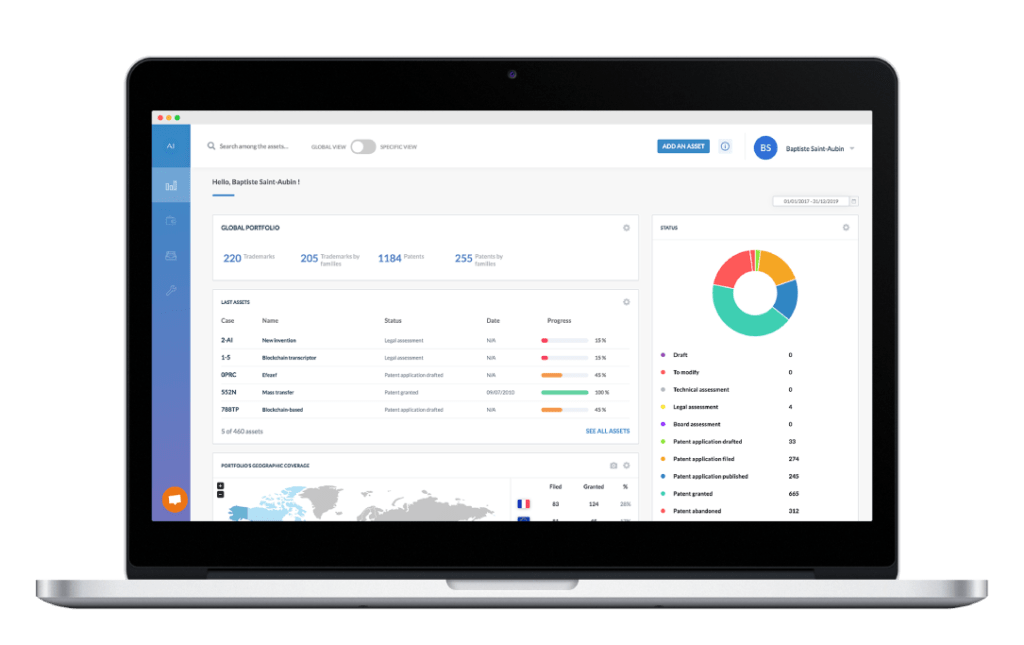 You don't need to manage internally a complex patent docketing process to stay in control of your ip strategy.
Connect and share your customers'IP portfolio through real-time IP dashboards.
Tech transfer and open innovation accelerators
The easy customization is perfectly suited to innovation professionals and emerging/maturing IP processes.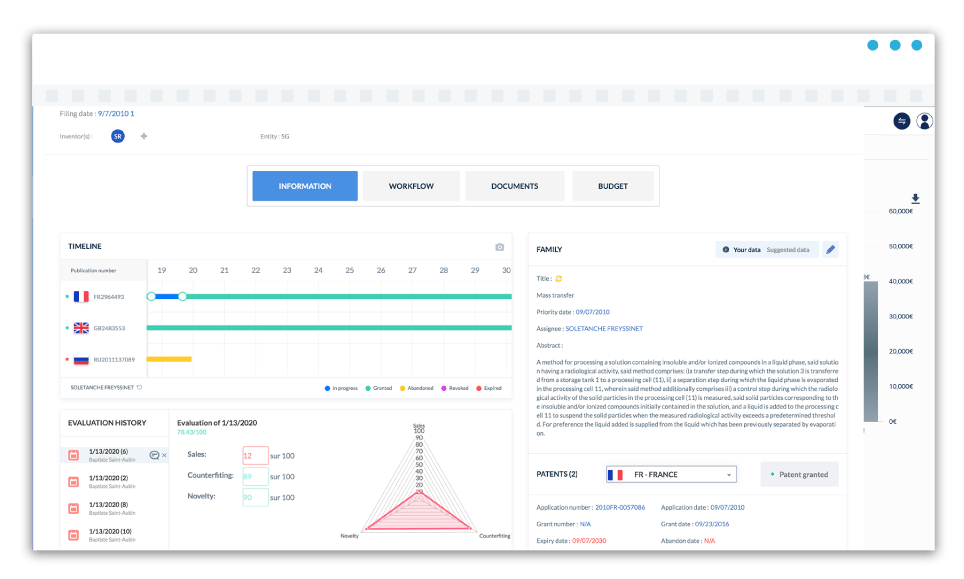 Central solution for all stakeholders.
Real-time workflow customization with intuitive interfaces.
Advanced dashboards and processes to share IP information.
Easy integration and auto-updating of assets (patents, trademarks, copyrights, designs, etc.).
Automatic reporting.
Content-as-a-service

Load up-to-date IP data using Questel's API, synchronize your portfolio and take advantage of our IA based semantic search to make your data more reliable.
Integration

Use connectors to easily integrate Docket data from platforms handling docketing such as Orbit Asset.
​Let's talk about your IP business.
A demo will be customized for you!
Get answers to your unique questions, and find out why Questel is the right choice.