ORBIT INTELLIGENCE ADD-ON
Analysis from any scientific sources
Orbit Intellixir is the industry's leading solution to analyse patent and scientific data for innovation and competitive intelligence.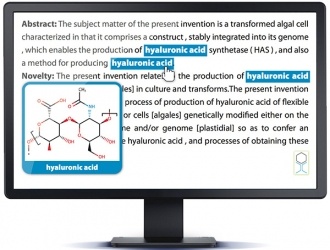 Search and retrieve technical information (patents, scientific articles, clinical trials…) from your in-house and public sources, from Questel Intelligence and sources from main tools of the market.
Load data originating from any of your sources (e.g.: Blend patent families and scientific articles into a single study). Normalize assignees and affiliations. Categorize your dataset with dedicated features: custom fields, thesauri and glossaries.
Discover relevant information through Orbit Intellixir's rich and interactive graphical presentations. Produce on demand reports and dashboards. Export supporting data.
Share the most relevant results of your study through export files or the EasyLixir interface: a webbased platform dedicated to end-users.
​Let's talk about your IP business.
A demo will be customized for you!
Get answers to your unique questions, and find out why Questel is the right choice.