LEGAL OPERATIONS LITIGATION SOFTWARE - Formerly Orbit eDiscovery
Comprehensive eDiscovery Services and Expert Support
Ascent eDiscovery Services brings together the hosted eDiscovery solutions and expert, hands-on support that you need to tackle your most complex multilanguage litigation document review projects.
Operating as virtual members of your in-house litigation team, Questel's Ascent eDiscovery service experts take care of everything from document translation to culling and processing raw data to creating productions while proactively working with clients to define and implement eDiscovery strategies that take advantage of the best technologies available to increase processing efficiency.
Questel's Ascent eDiscovery Services uses enterprise-class legal technology focused on actively working with clients to leverage eDiscovery solutions that: 
Minimize the Review Burden 

Improve Review Efficiency and Accuracy

Reduce Litigation Costs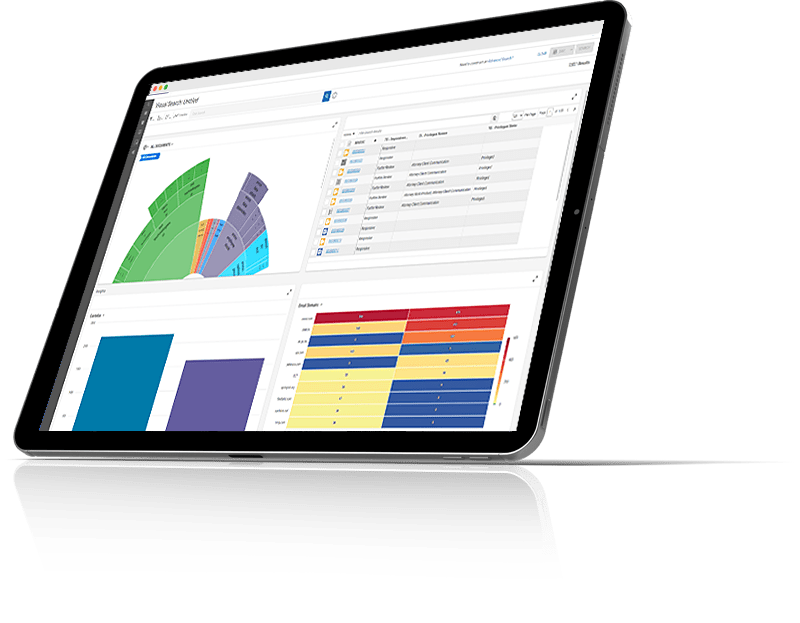 Comprehensive eDiscovery management with expertly-guided technology
Each Ascent eDiscovery project is expertly processed under one roof by highly experienced eDiscovery service technicians with deep knowledge of legal technology solutions.
Let our experts support your in-house teams through the eDiscovery lifecycle.  We help optimize the "document review process" – from Processing through Production.
Eliminate the Obvious: Processing
Processing the "raw" data associated with an eDiscovery project is the first step in minimizing the review burden and can eliminate more irrelevant documents than any other document review task.  Knowing this, Questel's Ascent eDiscovery Services team takes a consultive approach to processing by working with your in-house team to define, refine, and execute processing strategies that return accurate and comprehensive results.
Ascent eDiscovery processing includes:
De-NISTing and removal of non-user system files
Metadata and text are extracted, images are created
Documents culled using client-specific search terms, date ranges, file types, etc.
Removal of duplicate documents in accordance with client preferences
Uploading of processed documents to Questel's secure review environment
Did you know?
The data processing resources used by Questel's Ascent eDiscovery team recognizes more than 500 file types.  That means Orbit eDiscovery clients can be analyzing and reviewing responsive documents in a fraction of the time required by other processing methods. 
By the way –
On average, 72% of all costs associated with complex litigation can be attributed to document review. Questel's Ascent eDiscovery team helps clients reduce review costs by as much as 91%.
Find What's Hiding: Visual Search and Early Case Assessment
The Ascent eDiscovery environment includes a powerful document review solution that combines a unique "Visual Search" and powerful Early Case Assessment (ECA) functionality that makes it extremely easy for you to leverage advanced analytics.
This tool allows you and your team to:
Combine concepts, timelines, and documents using similarity matching
Gain deeper insight into related data and communication patterns
More accurately determine dataset strengths and weaknesses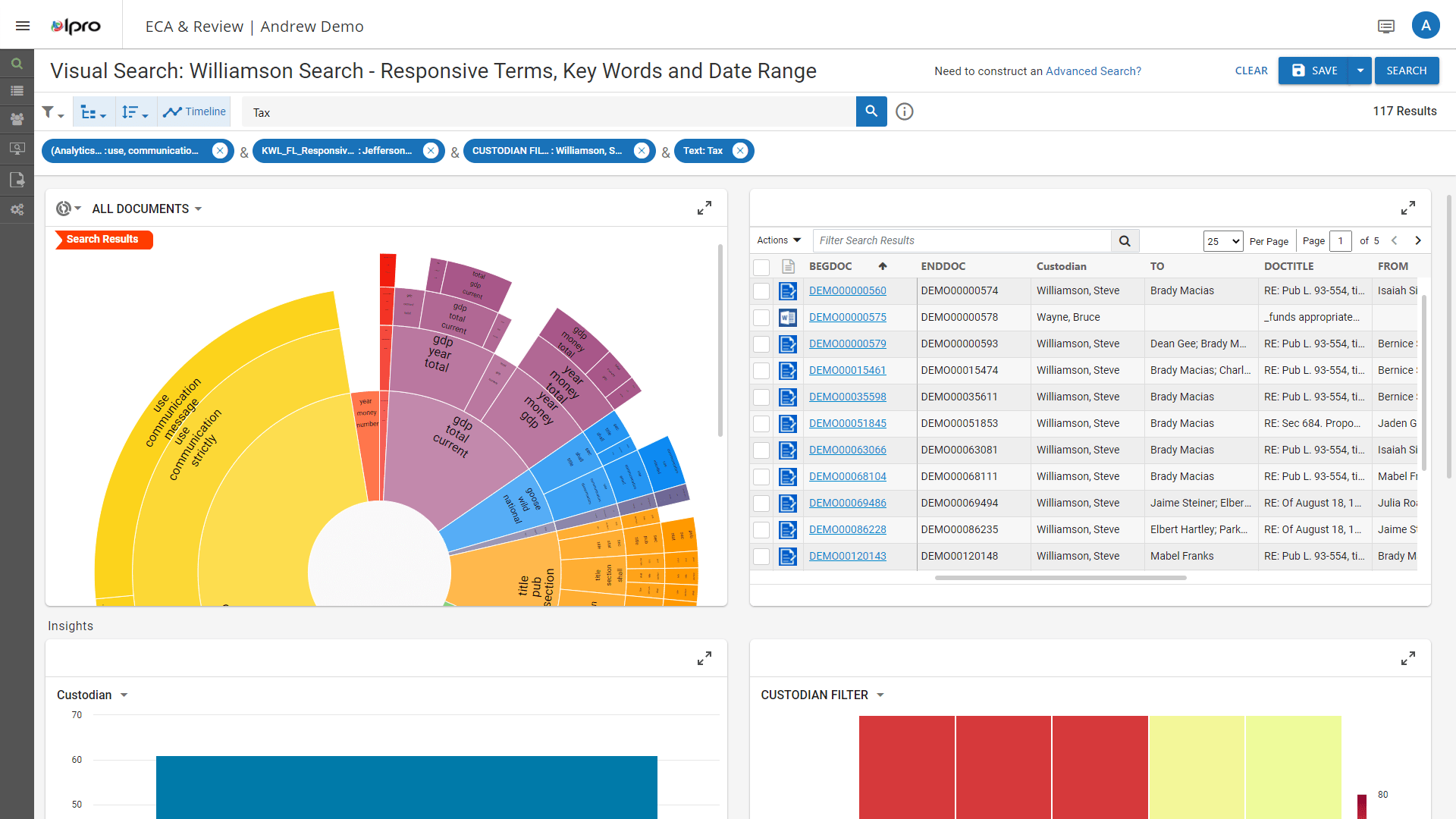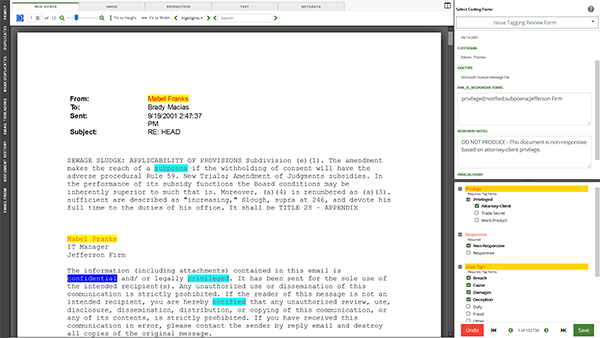 Identify the Relevant: Document Review
Ascent eDiscovery's document review environment puts search results and documents at the center of attention with a modern intuitive interface.  Search results are neatly displayed in a configurable document table along with pre-selected metadata allowing you to assess whether your search criteria captured the sought-after documents. Active Review is part of the Ascent eDiscovery suite of tools. 
Active Learning rapidly delivers the most relevant documents into your review queue. By continually learning from current coding decisions, the system learns to identify what matters most
A user-friendly "Document Viewer" displays search results as they would appear in their native application. The advanced features allow you to:
Gain additional insight
Quickly tag documents for relevance
Assign issue codes
Apply redactions
Deliver the most relevant results
Create production sets
Understand How It's All Related: Analytics and Reporting
Analytics and Reporting are included (at no additional charge) with all Ascent eDiscovery projects, so you can count on our project team to work with you to improve your review efficiency by leveraging other powerful functions like email threading, near-duplicate detection & document comparisons, coding form rules, and mass actions like bulk tagging. 
Advanced analytics are used to identify document relationships and expedite the review process.
Email threading to identify related messages and "most-inclusive" email
Document families, parent-child relationships
Near duplicate detection and document comparisons
Privilege reports, redaction indexes, and other complex reports can be generated in seconds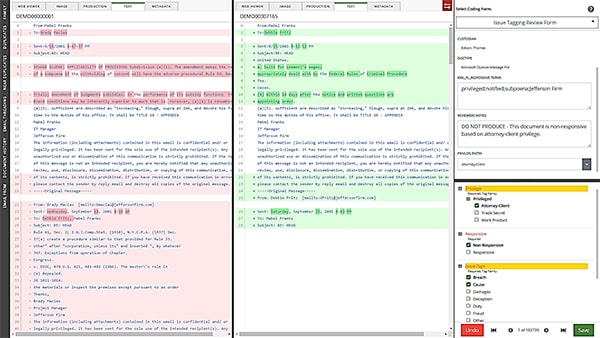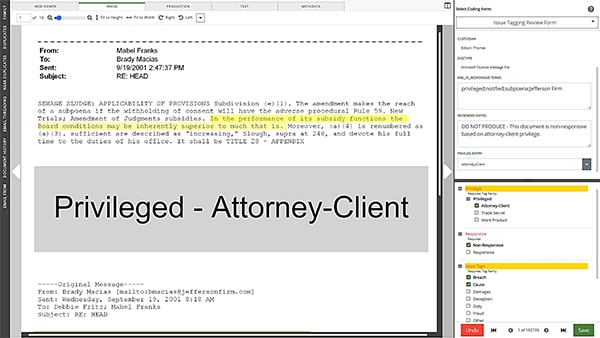 Bring It All Together: Creating Productions
Ascent eDiscovery specialists will reduce your litigation expenses and save you valuable time by creating your productions and making sure they get delivered to all the appropriate parties.
Our Ascent eDiscovery production services include:
• Productions are formatted and generated according to client specifications
• Pages numbers, bates labels, date/time stamps, endorsements, etc.
• Images with redactions and/or image place-holders are created
• Load files are generated, audited/proofread, and delivered
How Ascent eDiscovery Services Benefit Your Next litigation
Onsite, Private Tier-3 Data Center
with Full DR Protection
Safeguarding your data is our top priority. Questel hosts and manages data in our secure, onsite Tier-3 data center. Clients have 24/7 access to their litigation information from any web-enabled device. Collaborate with all case parties throughout the eDiscovery process.
Complete, Expert eDiscovery Process and Tech Support
Ascent eDiscovery technicians work as an extension of your own in-house legal team to help plan for the eDiscovery lifecycle. Drawing on deep experience, our experts assist your team through the eDiscovery process. Questel handles the processing, you focus on the case.
Comprehensive eDiscovery Services Using Advanced Technology
Ascent eDiscovery is the trusted, comprehensive solution that places the eDiscovery process under one roof. Using best-in-class capabilities including advanced analytics & TAR, and proven experience increases processing accuracy, and reduces costs up to 50%.
Find out our related content
Let's talk about your eDiscovery project.
A demo will be customized for you!
Get answers to your unique questions, and find out why Questel is the right choice.