Questel is the world's #1 for patent foreign filing. Benefit from our unmatched resources and expertise!
Our team of IP admin experts, our technology and processes help you streamline your international patent filings. With Questel as your partner, you free up internal resources and can focus on value-added tasks while improving quality and efficiency. Whatever the foreign filing route you take in however many countries, you benefit from our centralized model with one contact, one instruction and one invoice. You can be confident of top-quality filing-ready translations in all languages at all times, reliability, competitive pricing, transparency and accountability. You also have access to our suite of IP support solutions (link to service/software overview) to make all aspects of international patenting that much easier.
A Global Organization of IP Professionals for foreign filing
ISO certified processes ensure
robust quality control
A Global Player for Global Companies
80% of our customers are in the fortune 500
10% of all foreign filings originating in the US are handled by us
15 out 25 top PCT filers are using Questel services
Dedicated foreign filing portal
Available 24/7, free of charge, estimate, instruct, check the status of your cases in a single place. A secure repository for all your instructions and documents.
A world leader just for you
We are proud to be the world's #1 organization for patent foreign filing with 10% of US origin filings managed by Questel. 15 of the top 25 PCT filers as well as SMEs, law firms, universities, research organizations and start ups trust Questel for foreign filing.
Our team in a few key figures
100 IP admin experts 80 in-house linguists and 1200 specialized translators 200 foreign agents in 130 countries. All at your service.
Translations are included
We are the world's #1 IP specialized translation company. We ensure quality, consistency and competitive pricing thanks to our expert translators, tech driven solutions and ISO certified processes.
Control your costs
Audit, control, monitor and optimize your outsourced IP spend with Questel's unique cost and invoice management solution. Find out how you can benefit from this service free of charge when you partner with us.
An end-to-end flexible solution
Work with our team for foreign filing and our network of agents present in 130 countries for prosecution or benefit from the seamless transfer of your case to your own preferred agents. You choose.
Obtain a foreign filing estimate within seconds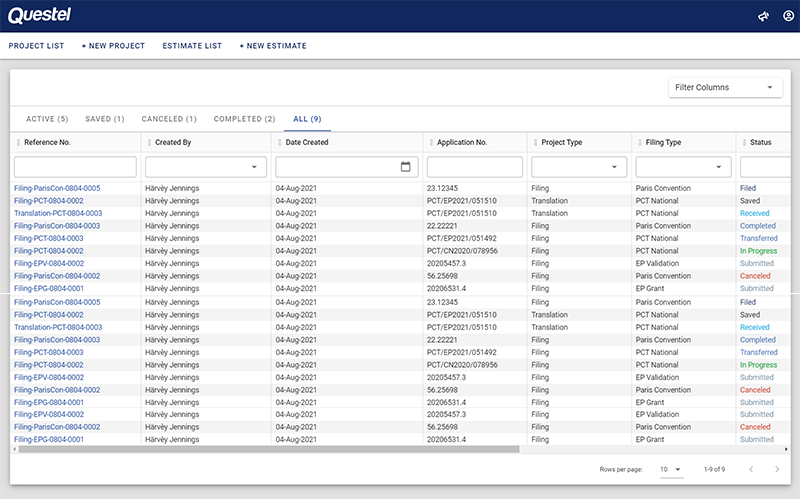 Instruct your preferred countries in a single click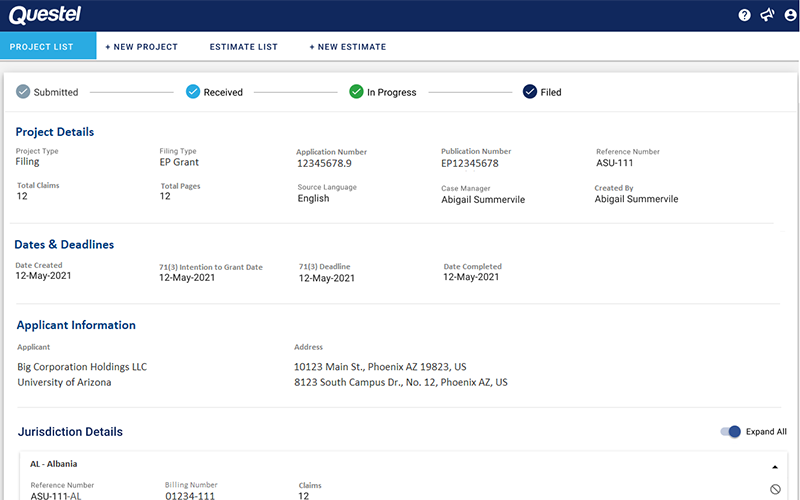 Benefit from indefinite access to all your current and past foreign filing instructions and documents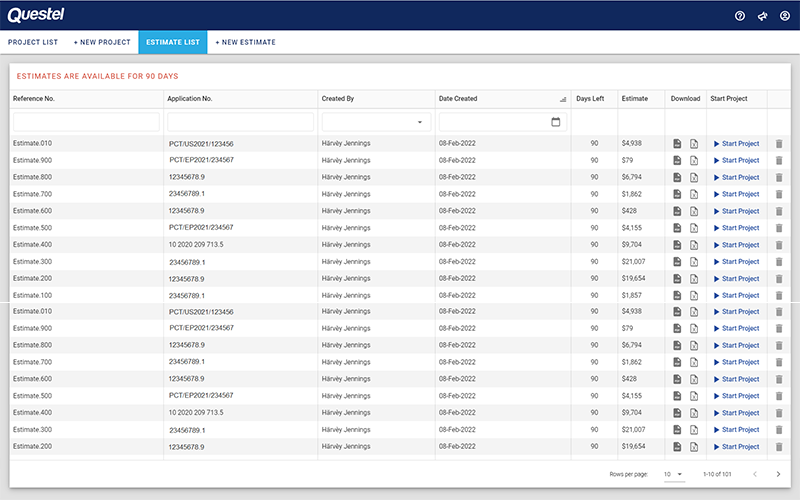 Do you need an estimate for foreign filing ?
Find out our related content
Benefit from an end-to-end solution that simplifies and reduces the cost of obtaining a European patent
Questel has developed very particular expertise in the management of complex transactions and reorganizations
Timely renewal of patents and utility models – worldwide
Drafting
First filing
Prosecution in Europe, US/Canada and Japan or China
IP strategy and full portfolio management
Discover a full suite of IP services throughout the entire intellectual property process. Get answers to your unique questions, and find out why Questel is the right choice.