TRADEMARK DOCKETING SOFTWARE
Manage your IP portfolio effectively with our dedicated trademark docketing system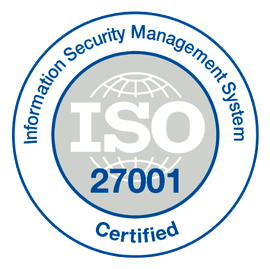 Keep your valuable trademark assets up to date and aligned with your company strategy with Markify Asset, our intuitive IP management and docketing software.
Markify Asset is an intuitive IP management and document system designed for use by corporate IP departments and their external advisors. By centralizing your IP portfolio onto the easy-to-use platform, you can save administrative time, uphold and verify data accuracy, manage rights more efficiently, and quickly run reports to guide strategic and financial decisions.
Save time and gain efficiencies with Markify Asset's automated workflows and tools
Markify Asset takes the risk out of patent and trademark docketing while saving you and your team valuable administrative time.
Supported by our first-in-class law engine and direct links to national patent and trademark offices, the technology automatically creates accurate prosecution due dates and reminders, so you don't have to manually enter them every time.
By storing all your IP registrations, applications, pending tasks and all associated documents and correspondence in one single management system, Markify Asset can enable you to streamline workflows and build efficiencies into your day-to-day administrative and reporting tasks for trademarks, designs, patents, and more.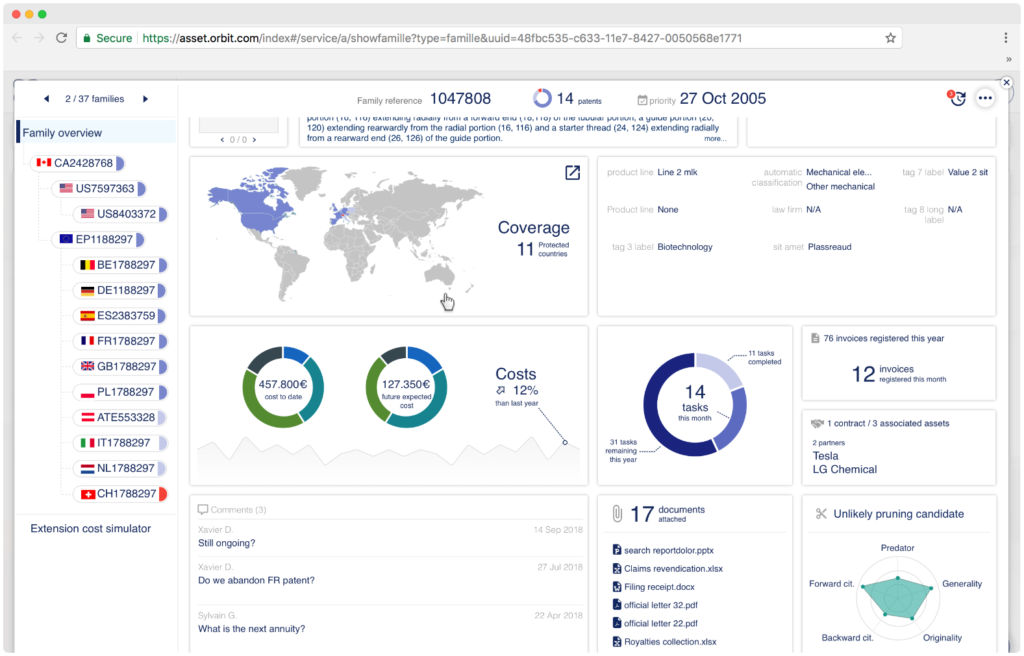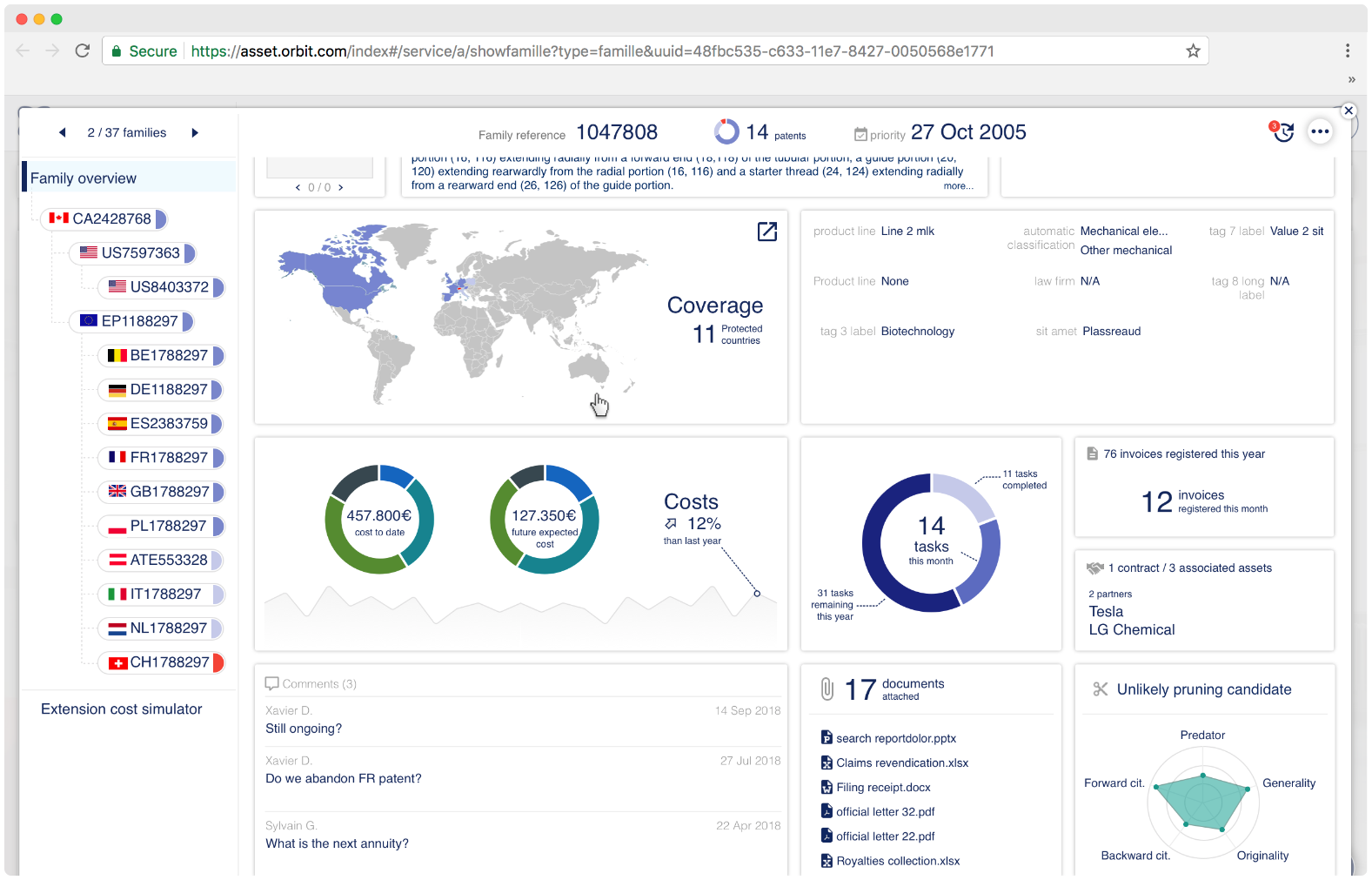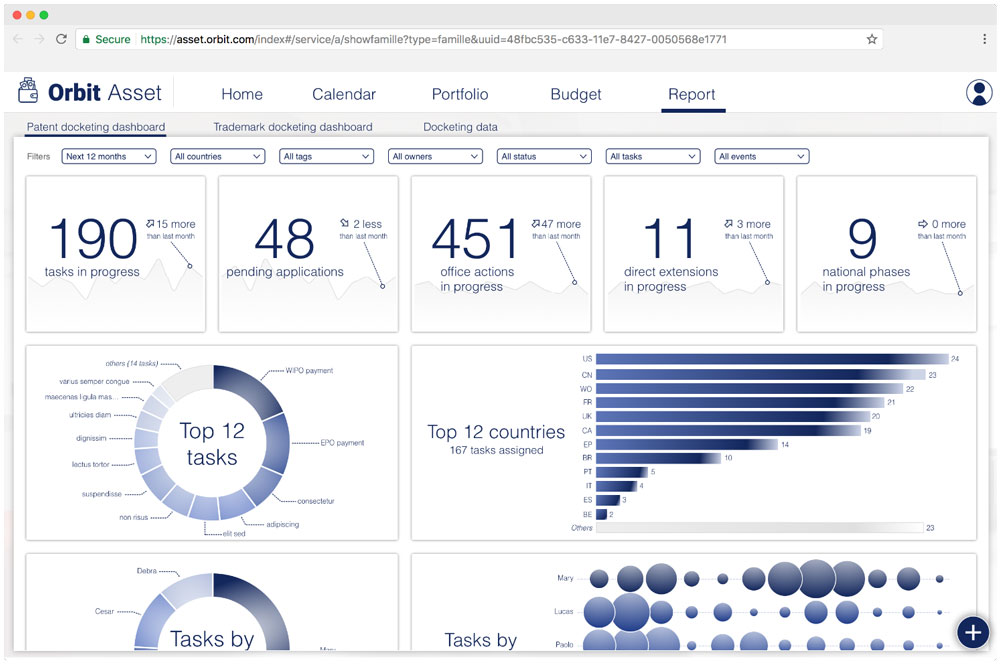 ● Trademark dashboards and reports
Gain powerful insights into your trademark docketing and portfolio KPIs at the click of a button. Markify Asset's helpful dashboards provide an instant overview of trademark status and coverage, with the ability to run reports on demand for internal stakeholders, such as IP teams, business development and company executives.
Streamline your budget with Markify Asset's powerful cost forecasting engine. Equipped with up-to-date market rates, you can quickly compare cost forecasts to actual invoices to keep track of budgetary spending.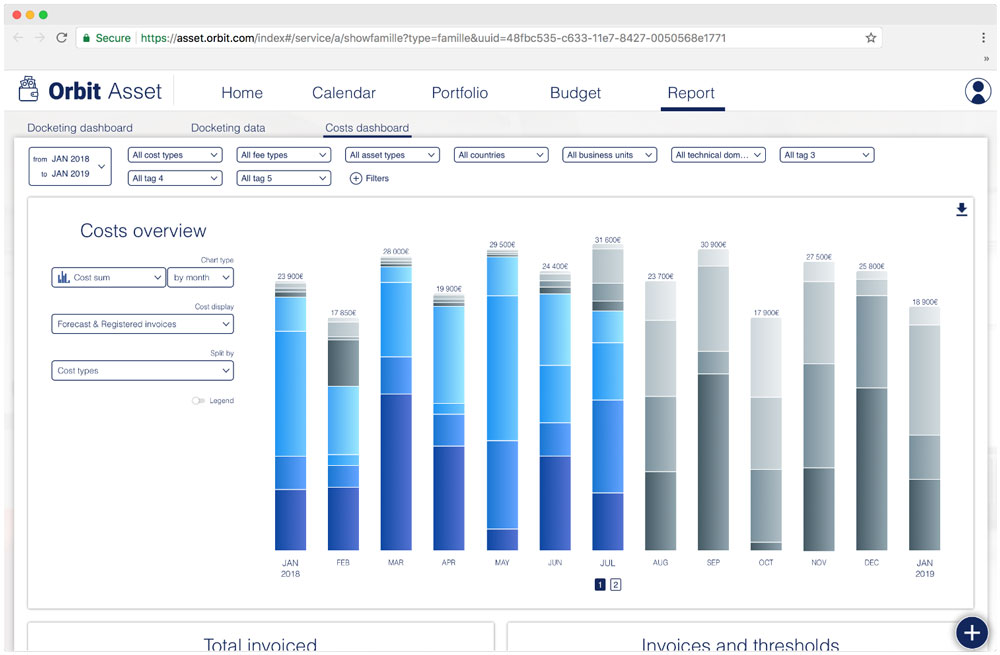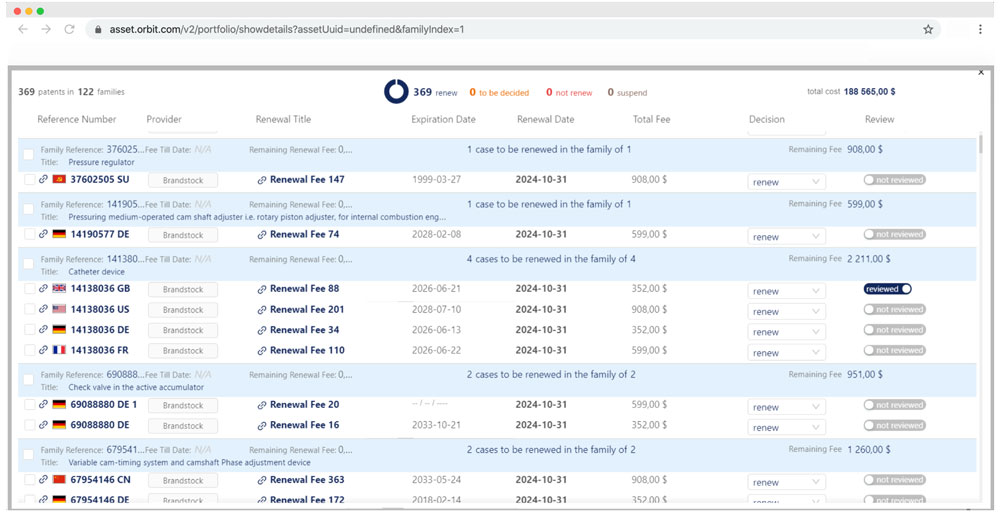 Reduce complexity and administrative demands by upgrading your approach to trademark and design renewals. By automating your filing and maintenance processes into one single system, Markify Asset facilitates proactive decision-making and streamlined renewals.
● Automatic trademark data updates
Save time and mitigate risk by implementing weekly trademark portfolio updates in Markify Asset. The system automatically checks for accuracy and quality worldwide to ensure your trademark rights are up-to-date in every market and notifies you of any potential discrepancies between your records and those held by national trademark offices.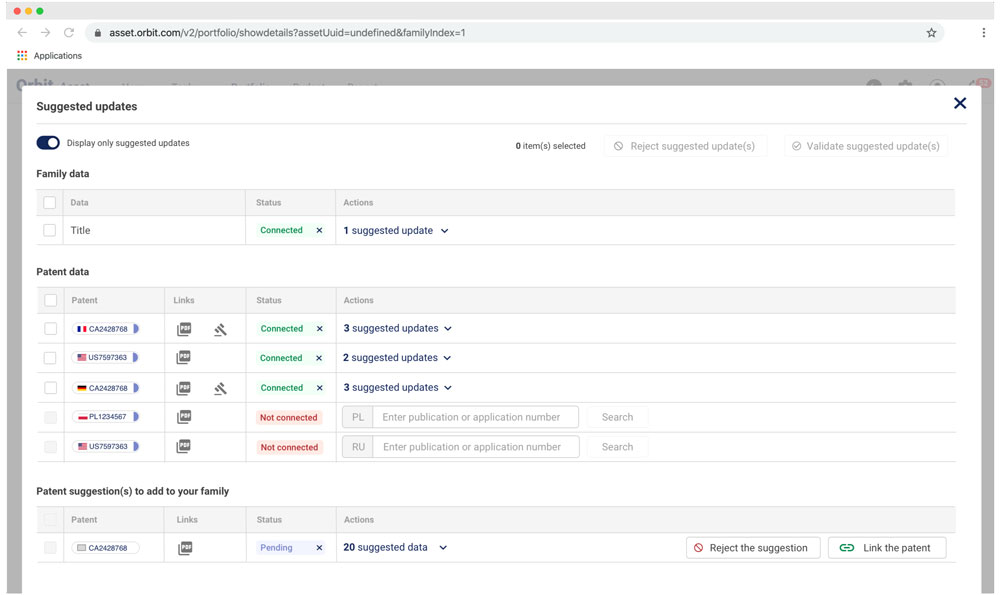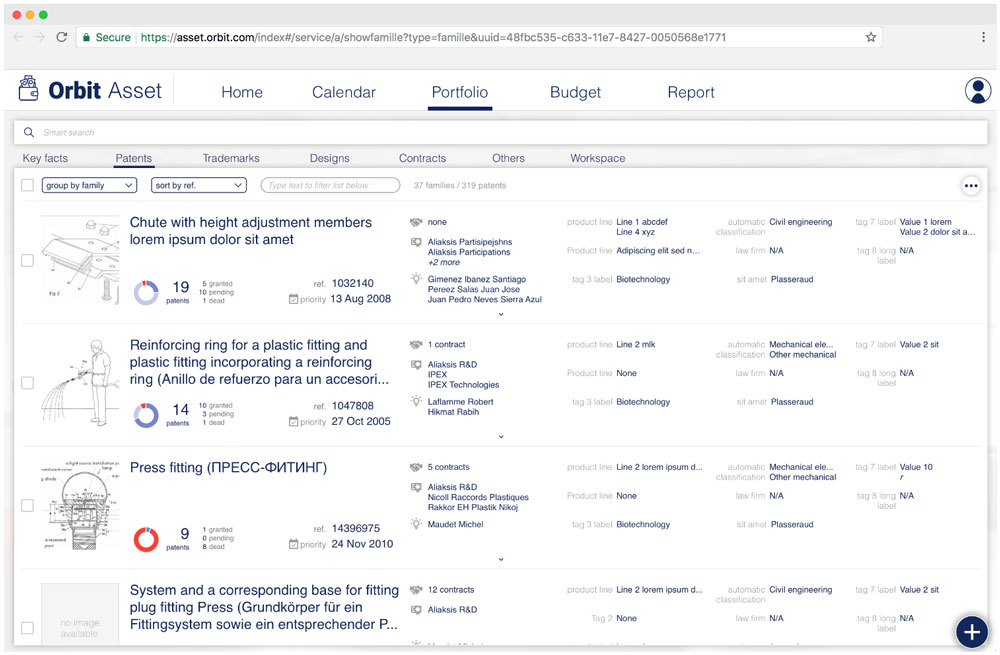 ● Patent portfolio management
Our complementary patent docketing and management platform includes a specialist module for streamlining the invention-to-filing process, including invention disclosure management and automatic prior art search.
Discover our related products and services
Blockchain-based timestamping and protection for trademarks, designs, copyright and more.
Screen your trademarks quickly and effectively with our AI-driven search technology.
Discover our cost-efficient and fully secure trademark, design, and domain name renewal services.
Discover content related to Orbit Asset
Let's talk about your IP business.
A demo will be customized for you!
Get answers to your unique questions and find out why Questel is the right choice.