Leading IP in turbulent times
Insights on IP initiatives ready to be deployed
"The BEST WAY TO REDUCE THE COST OF A PATENT PORTFOLIO IS TO HAVE NO COSTS AT ALL!"
Let's talk about patent portfolio pruning for 1 min!
Today, we will focus on the most effective solution to cut your IP costs.
As senior consultant for IP strategy & licensing, Jens has successfully managed many projects and teams to our clients' satisfaction. His multidisciplinary background enables him to speak business, engineering and intellectual property.
[eBook - 25 pages of best practices]
PATENT PORTFOLIO PRUNING: TO KILL, OR NOT TO KILL?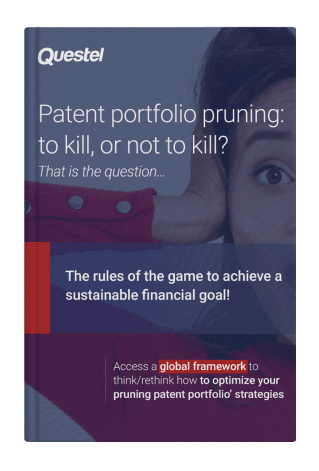 THE RULES OF THE GAME TO ACHIEVE A SUSTAINABLE FINANCIAL GOAL!
Discover how portfolio pruning can contribute to feeding the innovation and growth motor of your company.
Doing better with less is becoming the new way of life for IP Teams, IP counsel or IP managers in innovative companies. The current situation makes it crucial to consider patent cost management as a way to relieve pressure.
But in a period of unprecedented global crisis during which experts estimate that around 50% of companies will soon face serious cashflow problems…
What can we do with the new rules of the game that are going to take shape over the next few months?
How do we ensure that our IP assets don't turn into a financial backpack too heavy for our company to carry?
Our eBook guides corporations through a global framework to think/rethink how to optimize pruning patent portfolio strategies.
Access 25 pages of best practices and discover how Questel can help you reduce your company's financial waste!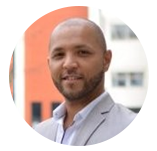 Manager of Consulting Services
Mathis first started as a general engineer specializing in industrial property, and he successfully managed many FTO and prior art search studies. In 2011, he joined a French telecom group to animate a participative innovation process in order to identify, qualify and support inventors, experts, and top management in the development of innovative ideas. He then integrated a consulting company, through which he carried out several technical and economic positioning plans, applicative screenings, and patent panoramas on behalf of start-ups, SMB's and large groups (automotive, nuclear and aeronautics fields mainly). He is certified by the INPI (French Industrial Property Institute) as an IP strategy coach and is Manager of the Science of Engineer BU.
an alternative efficient methodology for patent portfolio pruning
This approach is based on Questel approaches using tools and platforms that facilitate the adjustment of key variables and perspectives to align with corporate objectives. 
Discover the 4 key steps for an effective patent portfolio pruning process!
Stop thinking that your bad patents are going to interest others!
The core drivers and objectives of our process are identifying opportunities to:
reduce unnecessary carrying costs and expenses (i.e., wasted cash); and
identify unanticipated IP asset monetization opportunities (i.e., new, unexpected, high-margin revenue).
Patent portfolio pruning can help you anticipate the current situation by conducting a first diagnostic of the quality and potential value of your patents in order to get straight to the point.
2 organizational pillars to improve patent evalutation: Quality and Value
Based on our experience, key variables necessary to analyze  a patent portfolio might be selected considering the industry, size of your patent portfolio and final objectives of your company. If you find it difficult to select key variables, try to organize them according to our two pillar strategy: Quality and Value.
 Read our methodology and consolidate the framework of your evaluation! 
Fill out the form to speak with our experts
Book a fREE consultation with our experts.
A unique IP services platform.
2000+ experts, translators, agents all over the world.
Keep up to date on our latest news and discover best practices through webinars, interviews with experts, eBooks, articles and testimonials.